Email submissions to Herd@BusinessDen.com
Departures
Nancy Huber, chief financial officer for Schwazze, is retiring. Forrest Hoffmaster has been named to replace her as CFO. He had been with New Seasons Market in Portland, Ore.
Real Estate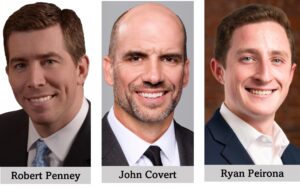 Robert Penney has been promoted to chief investment officer for Unico Properties.
John Covert has joined the Rocky Mountain Residential Land Services of Cushman & Wakefield as a director. He had been with Zonda.
Ryan Peirona has joined Tributary Real Estate as analyst. He is a graduate of University of Colorado Boulder.
Finance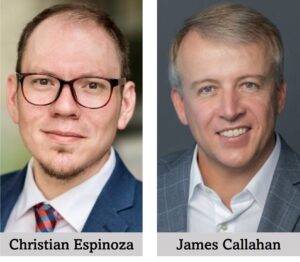 Christian Espinoza has joined Wintrust as vice president, lender, commercial and middle market banking.
James B. Callahan has been named senior advisor with Johnson Financial Group. He was the founder of Saza Wealth Partners and has degrees from Santa Clara University and the University of Michigan.
Construction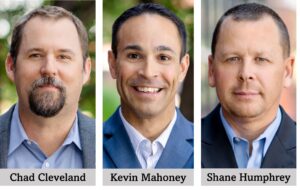 Promotions at GH Phipps Construction Companies:
Chad Cleveland has been named vice president of operations for the major projects division and concrete services.
Kevin Mahoney has been named vice president of operations for Special Projects Group and is handling oversight and direction of the Colorado Springs office.
Shane Humphrey is vice president of field operations, overseeing corporate safety and supervision and labor for construction operations.
Hospitality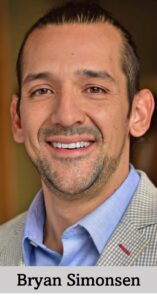 Bryan Simonsen is senior food and beverage manager with the Westin Riverfront Resort & Spa Avon, Vail Valley.
Architecture/Design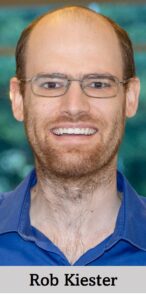 Rob Kiester has been promoted to director, architecture, with Ware Malcomb.

113750