Email submissions to Herd@BusinessDen.com
Law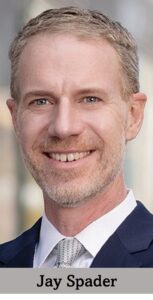 At Brownstein Hyatt Farber Schreck:
Jay Spader is chair of the corporate and business department.
Craig Finger, Justin Lerner, Chloe Mickel, Charlotte Phelps, Amalia Sax-Bolder, Zach Siegel, Mike Smith and Melanie Taylor are shareholders.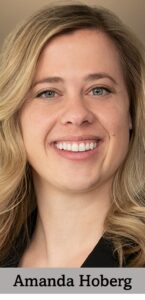 Amanda C. Hoberg has been elected a partner with Woods Aitken.
Jacob Hollars, Nicole Peykov and Kayla Scroggins-Uptigrove have been elected partners with Spencer Fane.
Harsha Sekar has joined the securities and capital markets practice group of Michael Best as a partner.
Erin Locker has been promoted to partner with Koenig, Oelsner, Taylor, Schoenfeld & Gaddis.
Drew Demers has joined Foster Graham Milstein & Calisher as a partner. He focuses his practice on real estate transactions.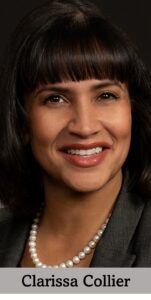 Wheeler Trigg O'Donnell reports the following promotions:
Clarissa Collier is a partner.
Daniel Guisbond and Matthew Rotbart are of counsel.
Real Estate
Erik Hagevik has been promoted to lead market operations for Trammell Crow Co. Denver.
Communications
Linhart Public Relations reports the following promotions.
Kelly Brown is an account director.
Shannon Hughes and Libby Pinkerton are management supervisors.
Hospitality
Rachel Wilson has been named hotel general manager of The Source Hotel + Market Hall.
Finance
Mike Turnock is a commercial leader at the Denver Tech Center office of Collegiate Peaks Bank.

At Leeds West Groups:

Derek Wessels, COO and president of automotive, is CEO.

Judd Shader, founder, board member, is executive chairman.

Joshua Weinreich is a board member. He had been chairman.

113597