A decade-old liquor store along Tennyson Street has sold to new owners who don't want to change a thing.
Tami and Joe Tumbarello, who founded Small Batch Liquors at 4340 Tennyson St. in 2012, sold the business and its real estate this week to Eli Cox, Mark Hansen and Trevor Gilham.
Hansen is owner and CEO of backpack and clothing brand Topo Designs, which recently added a store downtown. Cox owns men's apparel shop Berkeley Supply Co., which was founded in 2012 and moved this week to a portion of the former Allegro Coffee space at 4040 Tennyson St. 
Gilman, meanwhile, most recently worked for apparel brand Fjallraven, and will be the day-to-day operator of Small Batch.
Tami Tumbarello said she has known Cox for years, and that he'd joked about buying the store. So the mother of four approached him when she wanted to sell due to "the ever-changing of life."
Tumbarello said the space had been a wine shop known as The Wine Jester when she bought that business and the property. She branched out into more types of alcohol, focusing on Colorado-produced varieties.
"When we bought it, we thought in three to four years, Tennyson Street would be 'done,'" Tumbarello said. "But they just keep ripping down and rebuilding."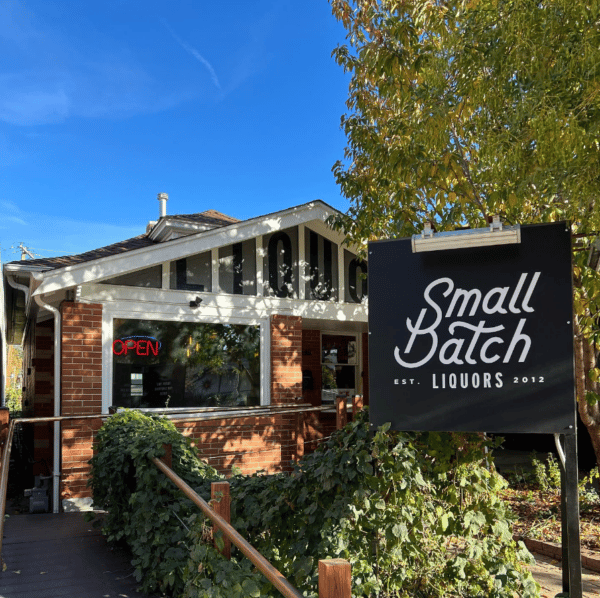 But Tumbarello said the changing nature of the Berkeley neighborhood retail corridor, particularly the addition to more housing, has ultimately been good for business. 

""The parking thing is never great," she said. "But it's that many more people walking by your door everyday."

The bungalow that Small Batch occupies is about 1,500 square feet and sits on a 3,100-square-foot lot. Tumbarello said the latter is too small to appeal to developers on its own, and she wasn't really interested in selling to one anyway, preferring to see a small business keep going.

Cox, Hansen and Gilman, acting as Pants and Bags LLC, paid $700,000 for the real estate, which the seller bought for $360,000 in 2012, according to public records. The parties said an additional amount was paid for the business itself, but declined to give specifics.

Cox said there are no plans to significantly change the business.

"We like the design, we like the aesthetic, we like the name," he said. "What they built there over the past 10 years is great."

Cox said the purchase is also significant to him because he finally owns a property along the corridor. He's had opportunities to buy Berkeley Supply's real estate home in the past, he said, but he "was never really in the position to do it."

"To finally be able to capitalize on it and actually do it, it's just really meaningful," Cox said.

112886