Urban Cowboy is making the move out West.
The New York-based hotel operator is getting ready to open its fourth location with a bar and restaurant in Denver at 1665 Grant St. within the historic George Schleier Mansion in Uptown.
Urban Cowboy, founded in 2014, owns three small hotels with cowboy-inspired backdrops in Brooklyn, the Catskills and Nashville.
Cofounder Jersey Banks, 35, is originally from Denver but moved to New York when she was 18 to pursue a career as a professional dancer. She found the opportunity to bring her business to her hometown through one of her investors, Cleveland-based GBX Group.
"This is sort of a homecoming for me, and I'm excited to re-engage with the community I have there because I still have a lot of friends there from high school," Banks said. "This is the furthest we've gone from New York. We tried out the South a couple years ago, and fell in love with it, and we've been wanting to head West for a while. Plus having an excuse to be in the mountains again is a bonus."
GBX Group, a firm specializing in the revitalization and operation of historic real estate in urban markets, acquired the George Schleier Mansion in 2018, according to a news release. The deal was structured in such a way that the price was not public. GBX also purchased the Tom's Diner property at 601 E. Colfax Ave. in 2019 after a public fight over whether to make the property a city landmark.
The George Schleier Mansion was built in the 1880s for hat tycoon George Schleier and designed by architect Frank E. Edbrooke, who designed notable local buildings such as the Brown Palace Hotel, the state capitol and the Oxford Hotel.
The Queen Anne-style home was placed on the National Register of Historic Places for its architectural prominence in 1977. Historic Denver has an easement on the property, which will allow Urban Cowboy to take advantage of tax credits for interior and exterior rehabilitations, according to Shannon Stage, manager of grants and preservation services at Historic Denver.
Urban Cowboy's three existing hotels also took advantage of existing buildings.
"We've never done ground up," Banks said. "Our Nashville property is pretty similar as it's in a Queen Anne Victorian mansion that we re-envisioned, which is kind of our niche. We re-envision old properties that people don't know what to do with."
The mansion was previously used as office space for the last three decades.
Urban Cowboy is remodeling the 17,000-square-foot mansion into a 20-room hotel. Banks said the company plans to preserve the building's gargoyles, engraved Bavarian swans and an "onion tower" cupola, which are all protected by Historic Denver's easement.
But Urban Cowboy will brand its own stamp on the property as well. Banks and co-founder Lyon Porter plan to add bathrooms to each room, soaking tubs and vintage cowboy-inspired decorations from around the state.
They plan to begin construction within a month and hope to open by early 2023, Banks said.
In addition to the hotel, Banks and Porter are redesigning the mansion's 3,000-square-foot carriage house into a bar and restaurant called Public House, which they also opened with their Nashville hotel. Public House will serve cocktails, plus pizza from Roberta's Pizza out of New York. It will be open to hotel guests and the public.
"Our food and beverage operation is huge for us," Banks said. "It's hard to have a food and beverage program as a hotel operator, when your job is heads and beds, but it's necessary because it's an amenity that helps us boost our room rates. You can't build a rate when you don't offer anything."
Porter, a former minor league hockey player and New York real estate broker, and Banks founded Urban Cowboy in 2014.
"It was a happy accident," Banks said.
Porter redesigned a townhome in Brooklyn that he originally planned to rent to one of his friends, but after hosting dinner parties and groups, his idea turned into a bed-and-breakfast and Urban Cowboy's first location.
Then while on vacation in Nashville in 2016, the two decided to buy another property and expand the business. They then opened a third hotel in the Catskills in March 2020, right before the pandemic.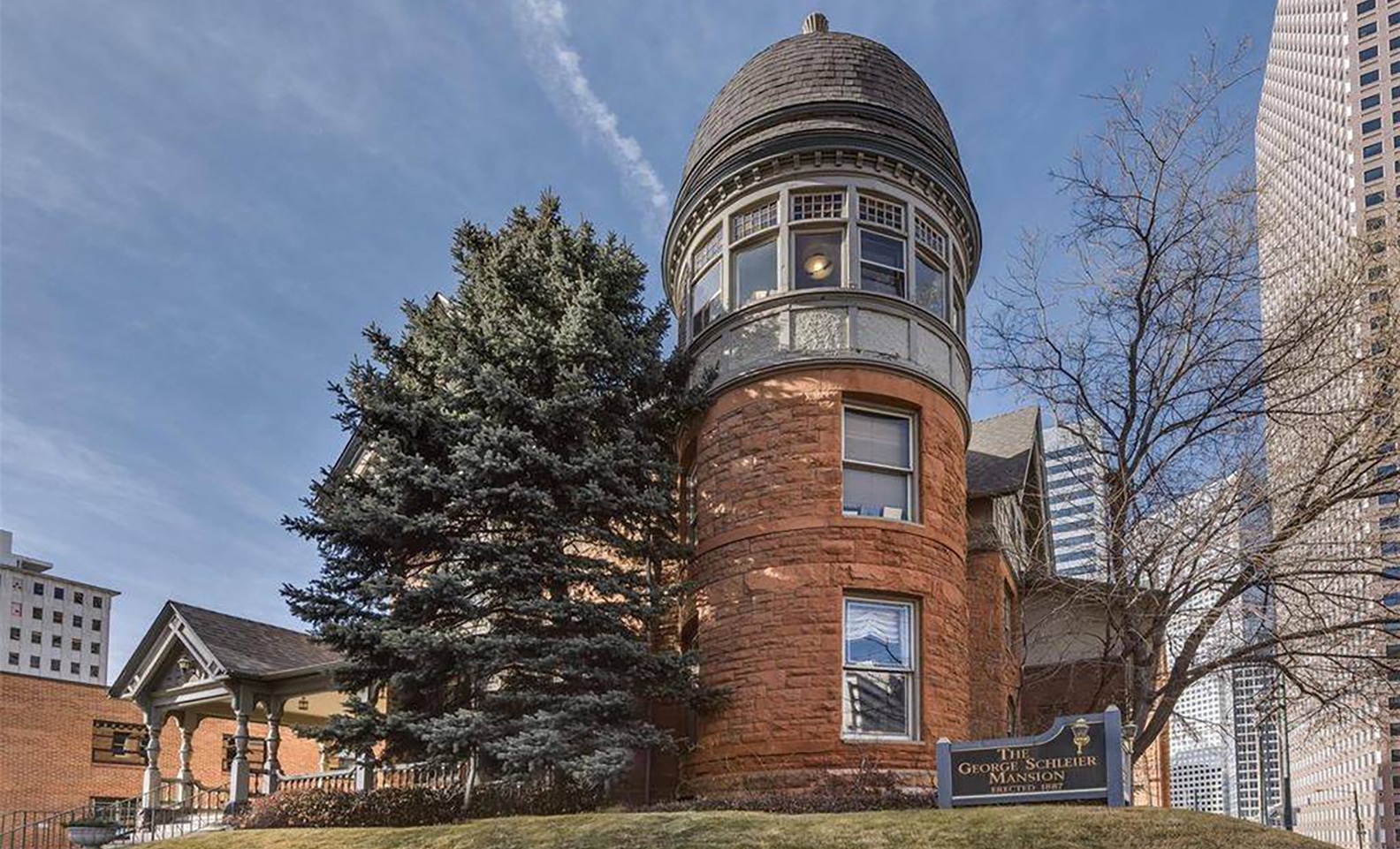 111558