A major RiNo landlord's plans to redevelop a city block scored a critical win early Tuesday morning, when the Denver City Council approved the rezoning needed for the project.
Shortly after 1 a.m., at the tail end of a meeting that started seven hours earlier, the council voted 11-1 in favor of the rezoning requested by Edens, a retail-centric real estate firm that has spent about $80 million on properties in RiNo since 2018.
The rezoning pertains to the block formed by Larimer and Lawrence streets and 26th and 27th streets, as well as a portion of the 2500 block of Larimer street.
Edens plans to build multiple five-to-seven-story buildings with about 85,000 square feet of ground-floor retail space topped by about 380 residential units. The company has pledged to reserve 10 percent of the residential units to those making up to 60 percent of the area median income, and said it hopes to attract a grocery store as a tenant.
The bulk of the property is currently owned by the nonprofit Volunteers of America, which is set to sell it to Edens through a complicated deal that includes Edens renovating VOA's existing headquarters building on the block and helping shift its other operations there to Adams County.
Numerous members of the public, some of them tenants of Edens, voiced support during the council meeting. Some neighbors expressed concern about impact on the surrounding neighborhood, particularly regarding the scale of the project along Lawrence Street. The block is something of a divider between primarily commercial and primary residential zones.
Councilwoman Stacie Gilmore praised Edens for its supporters.
"I understand the residents who are in opposition because of the density and because of change in the neighborhood," Gilmore said. "But this is an impressive project. And I don't think in my time on council that during a required public hearing we have had so many members of the public in favor of a project."
Councilwoman Candi CdeBaca was the sole vote against the rezoning. She said she did not think it aligned with city-created neighborhood plans.
"I don't think that this is a bad project," CdeBaca said. "I don't think that going higher on Larimer is a bad idea. But I do think that communities should have a solid, static target and I think there should be community participation when we diverge from multiple plans in this way."
Councilwoman Kendra Black, however, highlighted the fact that the most localized plan governing the area, the Northeast Downtown Neighborhoods Plan, was adopted in 2011.
"2011 was quite a long time ago and that area has changed quite a bit," Black said. "And one of the criteria for the rezoning is that there's been a change in circumstance. So when we are looking at various plans, that is one thing we also consider."
Tom Kiler, an Edens executive based in Denver, said in a statement after the meeting that the vote was a "huge milestone."
"While we still have several important steps ahead with design and permitting, we're still on track to move the VOA warehouse and kitchen during the second half of this year and begin construction of our mixed-use project once that is complete," he said.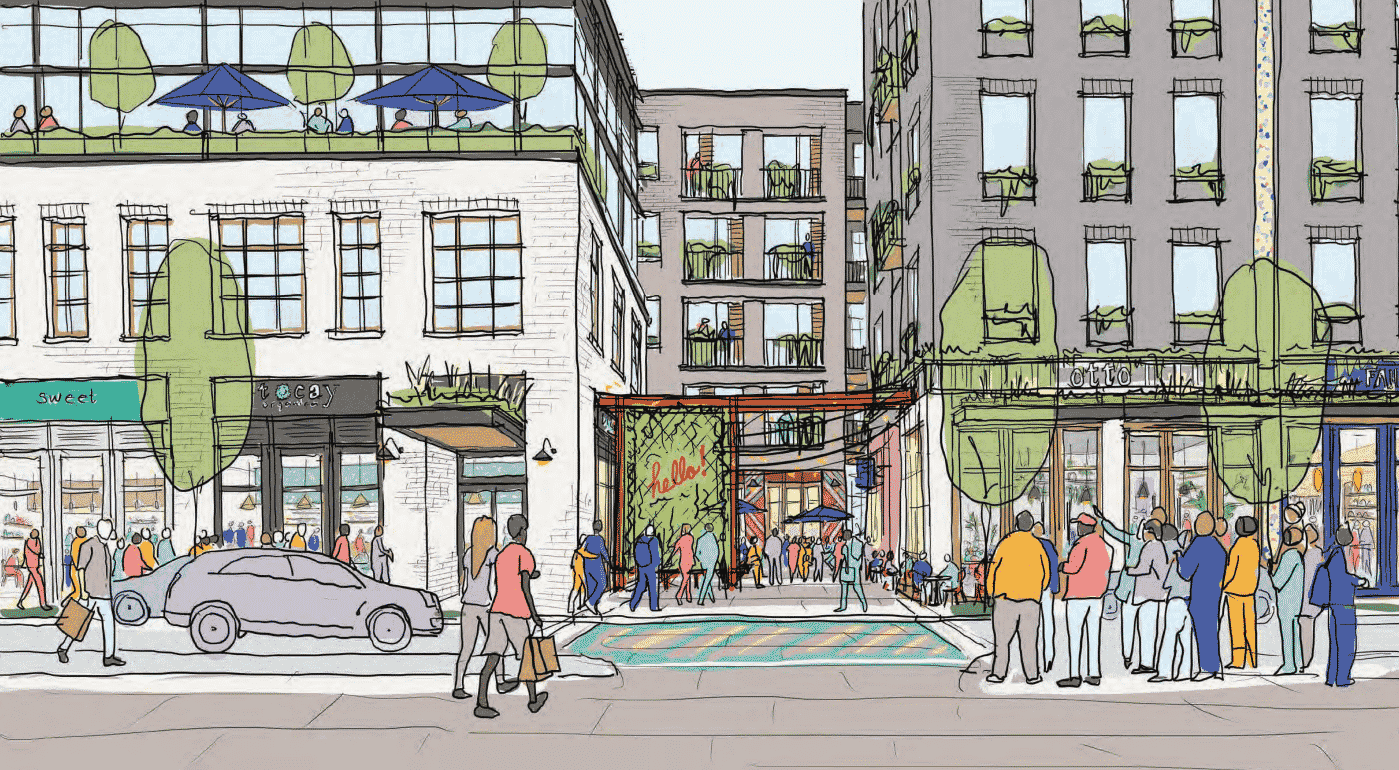 110998