John Doht grew tired of rocking a Kate Spade polka dot diaper bag.
His sister and brother-in-law, Paul Zalewski, had gifted it to the family after they had their first child 10 years ago. It was a nice gesture, Doht said, but it didn't really suit his needs.
"It looks nice but it wasn't very functional, and the chicken wire straps did a number on my shoulder," Doht said.
Now, 10 years later, Doht and Zalewski are launching a diaper bag designed specifically for dads called Fathercraft.
"When looking for other options, we found that there were two extremes of diaper bags," Doht said. "There's the high-end bag, like the Kate Spade one, or the over-militarized, camo dad bag, which didn't jive with our style. So, we wanted to fill that gap."
Zalewsksi and Doht decided to create something that dads can use beyond the diaper bag years.
"It doesn't look like a diaper bag, but there's a spot for everything you need in the bag, just more hidden if you will. So, it doesn't necessarily mark you as a dad right off the bat," Doht added.
The Fathercraft bag, which they plan to retail on their website for $300, can be worn as a messenger bag or backpack. It has multiple pockets throughout that can be easily accessed, a waterproof laptop compartment, a detachable changing pad, a removable, seven-pocket accordion insert and a grab-n-go storage cube.
On June 5, the brothers-in-law started a Kickstarter campaign for the Fathercraft bag. They reached their goal of $5,000 in less than 30 minutes after launching the campaign, and as of Tuesday afternoon had raised $25,142 from 110 backers with 20 days to go.
"We're obviously a small and growing brand, and we're hoping that we get kind of a halo effect from this bag into some of our other stuff," Zelawski said. "Visibility was a big thing, and we feel there's also a credibility signal that Kickstarter sends. We were able to meet our goal and reach $19,000 in the first day, so we think those will be helpful signals as we market beyond Kickstarter."
But they didn't start there.
Zalewski, a Denver resident, and Doht, who lives in St. Louis, became dads around the same time 10 years ago. The brothers-in-law had a lot of dinner table conversations about how to be a good dad and were looking for resources on the Internet to help them prepare over nine months.
"What we ended up finding was there were a million and one mommy blogs out there, which are great, but none of them spoke to us as dads," Zalewski said.
"I can't read through baby books or parenting books," Doht added. "I just don't have the patience to sit down and slog through a 500-page book, especially when you're sleep deprived in the middle of the night trying to figure out what's going on with your baby. Looking for that specific page in the book wasn't working."
So, in 2016, the duo founded Fathercraft, a company designed for dads. Their first idea was to create a diaper bag for dads, but when they realized the amount of time and resources they needed to accomplish that, they decided it was smarter to build an audience for the product first.
Zalewski and Doht started off doing reviews and affiliate marketing for baby products, like the Snoo bassinet, baby monitors and strollers, on Fathercraft's website. They also began making Youtube videos with parenting tips and started an online video course called Father's Ed that takes five hours across 35 videos and is sold for $149 on their website.
The Fathercraft founders said they have up to 70,000 visits on their website each month and 20,000 Youtube subscribers.
After they felt they had built up a large enough following, Zalewski and Doht hired design firm Byde Studio to help bring the Fathercraft bag to life.
The brothers-in-law plan to use the Kickstarter funds to pay for the second half of their first purchase order of 500 units. They are manufacturing the Fathercraft bag in a Vietnam factory and distributing them from Paul's basement in the fall. Zalewski said they cost $178 to make.
Although most dads just use what their wives buy, there are other competitors on the market offering diaper bags for dads, like the Paperclip Dad Diaper Bag, which retails for $199, and the Beis Dad Diaper Backpack, which retails for $188.
Eventually, Zalewski and Doht hope to make a line of bags for fathers and even a line of bath toys.
Fathercraft is a side-gig for the brothers-in-law. Zalewski, a 39-year-old dad of two, works full-time in marketing for a tech company, and Doht, a 38-year-old dad of two, is a project manager for a St. Louis utility company. The two hope to make Fathercraft their full-time job if it proves successful.
"Fathercraft was something we wish we had access to when we first became dads," Zelawski said. "The overall baby market is heavily geared towards moms because they're buying a majority of stuff for babies, but we see the market for dads is growing quite significantly as dads become more involved parents."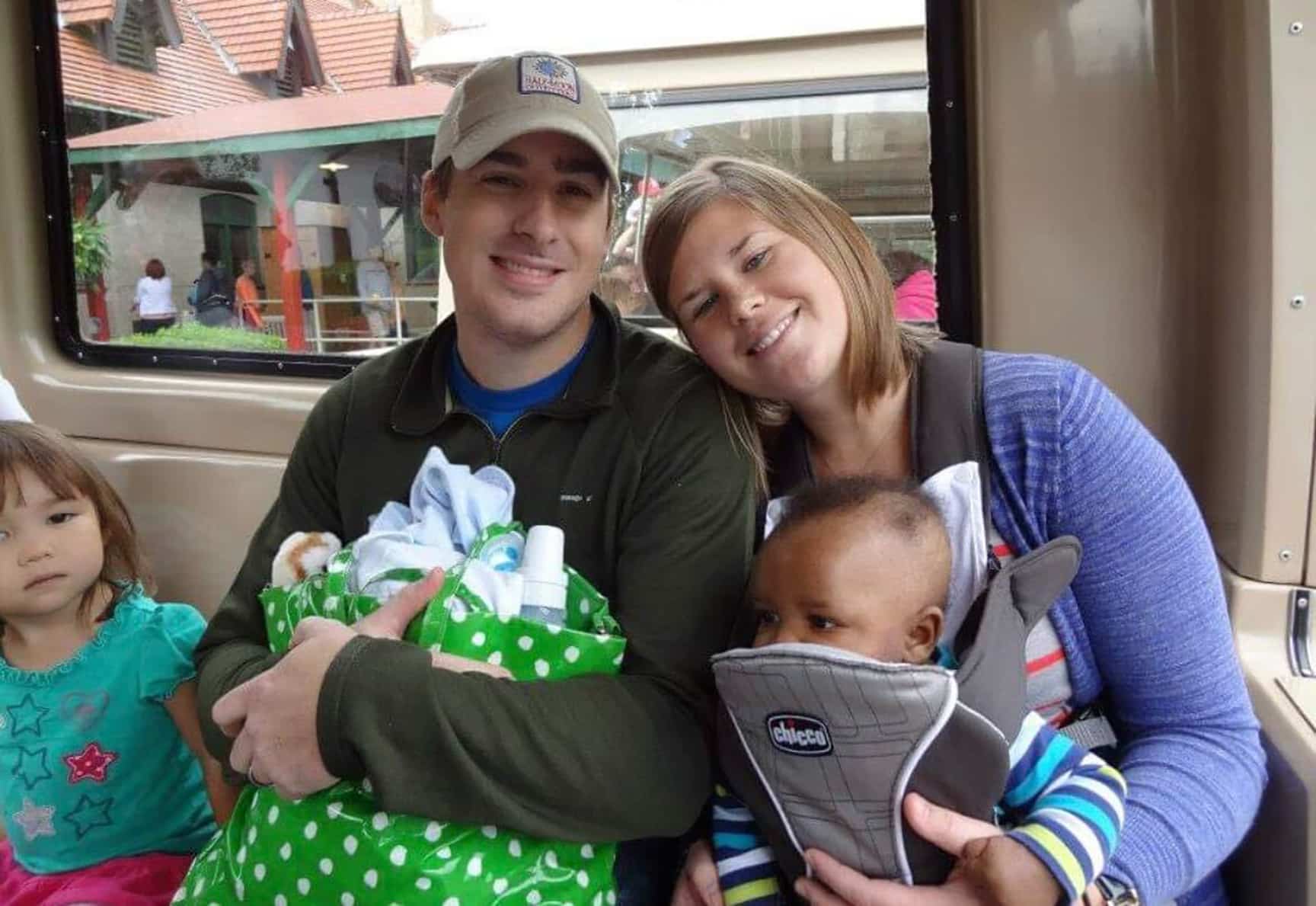 110866