The new owner of a downtown office tower is considering adding more retail space to it.
A concept plan submitted to the city of Denver last week proposes the construction of small wings on two sides of Granite Tower, the 31-story building at 1099 18th St.
The wings would add about 12,000 square feet of new space for retail or restaurant use, according to the plans drawn up by Alan Colussy Architecture. The additions would essentially straddle the building's existing lobby, with one wing at the corner of 18th and Arapahoe and the other at the corner of 18th and Curtis.
The 593,527-square-foot Granite Tower was purchased last year by Florida-based CP Group, which paid $203.5 million. The company declined to comment on the proposed additions.
Granite Tower already has some retail space that is home to Bubu, the bowl-centric concept from Denver restaurateur Troy Guard. Dazbog Coffee also previously had a kiosk at the rear of the building, where a courtyard leads to the adjacent Ritz-Carlton hotel.
Office tenants at Granite Tower include Personal Capital, Everwest Real Estate Investors and Occidental Petroleum Corp.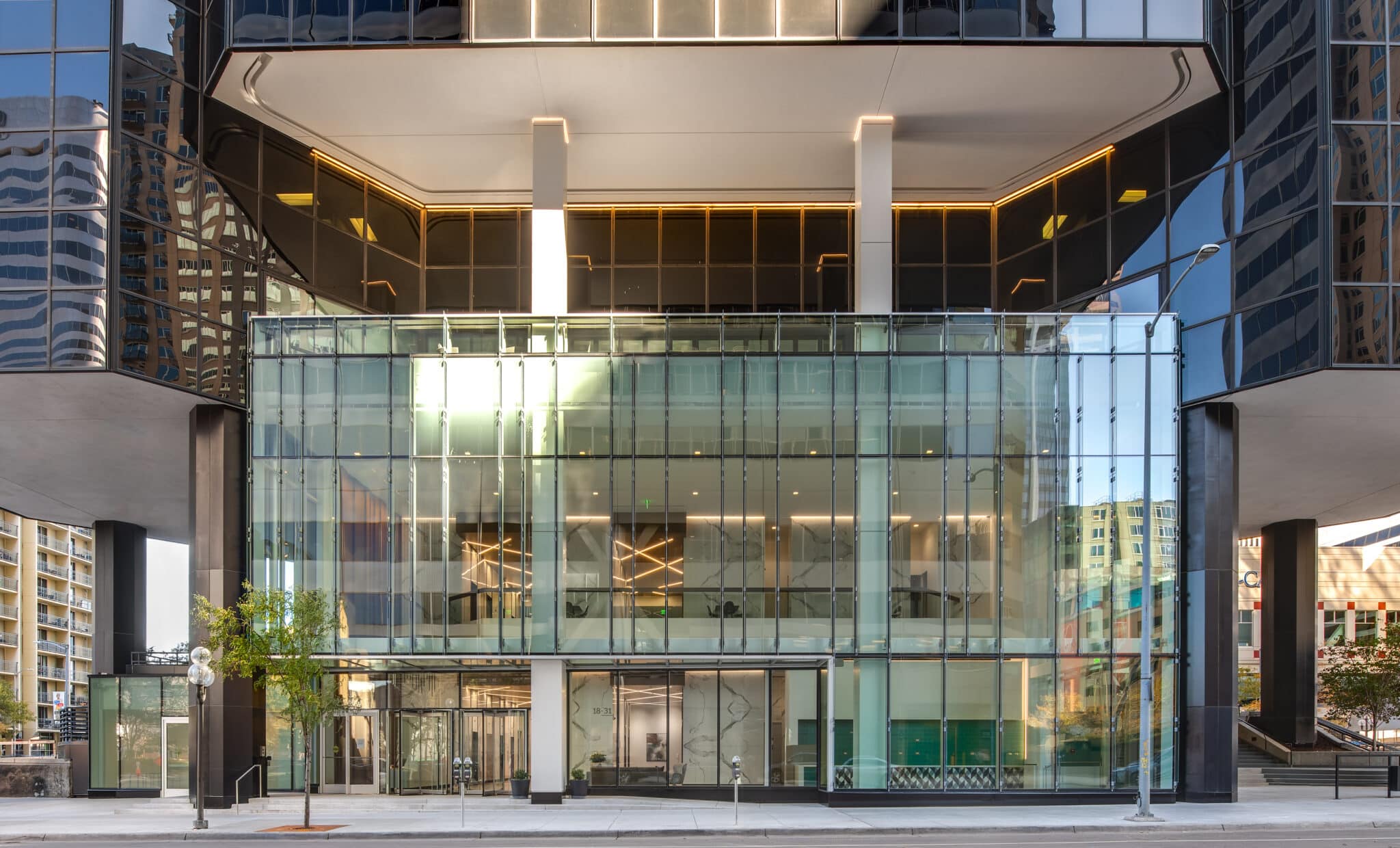 109959