The CEO of a company that agreed to not recruit top executives from Denver dialysis giant DaVita in exchange for DaVita agreeing to not recruit its executives — an arrangement that federal prosecutors claim was criminal — said Thursday that he didn't think he was doing anything wrong.
Andrew Hayek, who was the CEO of Surgical Care Affiliates when he made the agreement with DaVita CEO Kent Thiry in 2012, said no senior executives at his company voiced concerns that the arrangement was "wrong or immoral, not right, anything of that nature."
"We never, ever, tried to hide this," Hayek said in response to a question from the jury about whether he spoke about the agreement in coded language. "We didn't hide it internally, we didn't hide it externally. We communicated openly about it."
Prosecutors allege the so-called non-solicitation agreement between Thiry and Hayek was criminal because it cornered the market on executives trying to move between the companies. Defense attorneys have acknowledged the agreement existed between 2012 and 2017 but say it wasn't unusual and did not corner the market.
Tom Melsheimer, an attorney for Thiry, emphasized Thursday that DaVita had a long-running business relationship with SCA. He quizzed Hayek — who was called as a witness by the prosecution — for two hours about extensive business arrangements between DaVita and SCA, including a partnership in a California clinic in 2014 and attempts to sell SCA to DaVita in 2016.
Melsheimer attempted to enter into evidence two binders full of documents on business arrangements between the companies; prosecutors objected and U.S. District Court Judge Brooke Jackson did not allow the binders to be admitted.
Melsheimer framed the non-solicitation agreement as a typical arrangement between two companies that were partnering on projects. He noted that SCA also didn't recruit the employees of six companies that were clients or customers of SCA.
"That struck me as normal," Hayek said of those non-solicitation agreements. "These are entities we do business with. We didn't want to anger them or tick them off."
Thiry and DaVita each face three counts of conspiracy in restraint of trade to allocate employees. Convictions on all counts could send Thiry to federal prison for up to 30 years and cost DaVita up to $300 million. The second and third counts allege DaVita entered into similar non-solicitation agreements with two other companies: Hazel Health and Radiology Partners.
Under a pre-trial order, attorneys are not allowed to ask witnesses whether they knew the arrangements were illegal. Melsheimer nearly did Thursday, when he asked Hayek whether he and Thiry were trying to "allocate the market" for health care executives, which could be a crime. "Don't go there, Mr. Melsheimer, you know that," Judge Jackson said before Hayek could answer.
DaVita and Thiry are the first defendants to be criminally prosecuted under the Sherman Antitrust Act of 1890 for entering into non-solicitation agreements. Defense attorneys have argued that DaVita and Thiry couldn't have known they were breaking the law.
Megan Lewis, a federal prosecutor, asked Hayek a series of questions that showed non-solicitation agreements were an exception in SCA's business dealings and not necessary.
"You were able to have strategic business partnerships with other companies without a no-poach agreement, is that right?" Lewis asked, using a term for non-solicitation agreements.
"Correct," Hayek said.
Hayek testified all morning and early afternoon. Prosecutors then called Anthony Gabriel, the chief operating officer at Radiology Partners, which DaVita and Thiry are accused of having a separate, illegal non-solicitation agreement with. Gabriel said their 2013 agreement came about because Thiry was angry that RP had hired DaVita employees and Gabriel didn't want to anger him further. That agreement went farther than the agreement between DaVita and SCA because it pertained to all employees, not only executives, according to Gabriel.
"Who did this agreement benefit?" prosecutor Anthony Mariano asked.
"I think it benefited DaVita," Gabriel responded.
The trial in downtown Denver, initially expected to last up to three weeks, is far ahead of schedule, prosecutors told the judge Thursday morning. The government now expects to rest its case Friday and expects the trial to end by the middle of next week.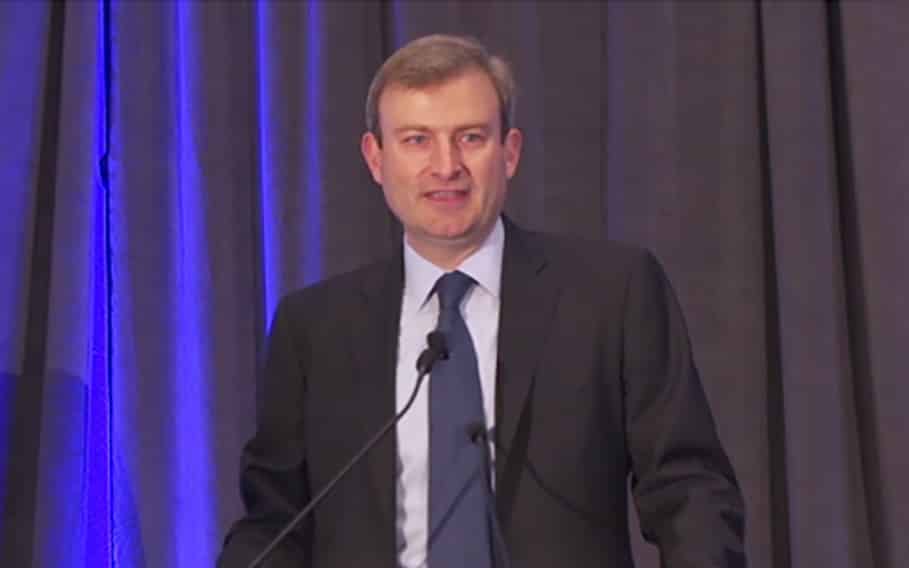 109688