One of the first homes built in Cherry Hills Village hit the market this month for $13.5 million.
The 13,441-square-foot mansion at 1000 E. Oxford Lane, known as Villa Quattro Viste, was built in 1925 and designed by famed local architect Harry James Manning, who was known for designing homes of the elite.
Sellers Andy and Susan Ward purchased the six-bedroom, six-bathroom home for $3.1 million in 2013 from U.S. Bank, according to property records. The bank obtained the property through a deed in lieu of foreclosure from professional golfer David Duval, who purchased the home for $12.4 million in 2005, records show.
The Wards run Village Farm Colorado, growing and selling jam, fruit, pumpkins and flowers on the property's seven acres. They spent two years developing the farm and renovating the home, living in the property's carriage house above the four-car garage during that time, according to previous coverage.
Listing agent Josh Behr with LIV Sotheby's International Realty said they've decided to downsize since their kids have grown up.
"It's been a great opportunity for their kids to learn about where food comes from and everything having to do with that farm-to-table concept, and it's been an invaluable opportunity for them," Behr said.
Villa Quattro Viste was inspired by the landscapes of northern Italy. It features walls of windows in nearly every room and has been updated with amenities such as automated lighting and speaker systems, a state-of-the-art kitchen, a home theater, a wine cellar and a private library, according to the listing.
Behr said the couple has spent many millions of dollars over the years in renovations.
"The sellers transformed the entire thing and brought it back to its original heritage," Behr said. "In conjunction with that, they redid all the landscaping, put in a new saltwater pool, and a fully functioning farm with an agricultural overlay within Arapahoe County."
Address: 1000 E. Oxford Lane, Cherry Hills Village
Listing price: $13.5 million
Stats: Sitting on 7.2 acres, this two-story residence features 10,324 square feet above ground level, plus a nearly 2,000-square-foot finished basement.
The finer things: In addition to the main residence, the property is home to a lodge with a full kitchen, living room and a Trackman golf simulator. Behr said previous owners claimed President Dwight Eisenhower was rumored to have spent time in the lodge.
There's also a barn, a private irrigation well, a saltwater pool, an outdoor kitchen and a pool cabana.
"The property could be home to a couple that wants acreage and privacy, a family of some sort that wants to expose their children to nature within the city, or someone who wants a generational opportunity that you just hang on to forever," Behr said.
Sellers: Andrew and Susan Ward. Andrew is the principal of Valley Equity Group, according to his LinkedIn.
Listing agent: Josh Behr with LIV Sotheby's International Realty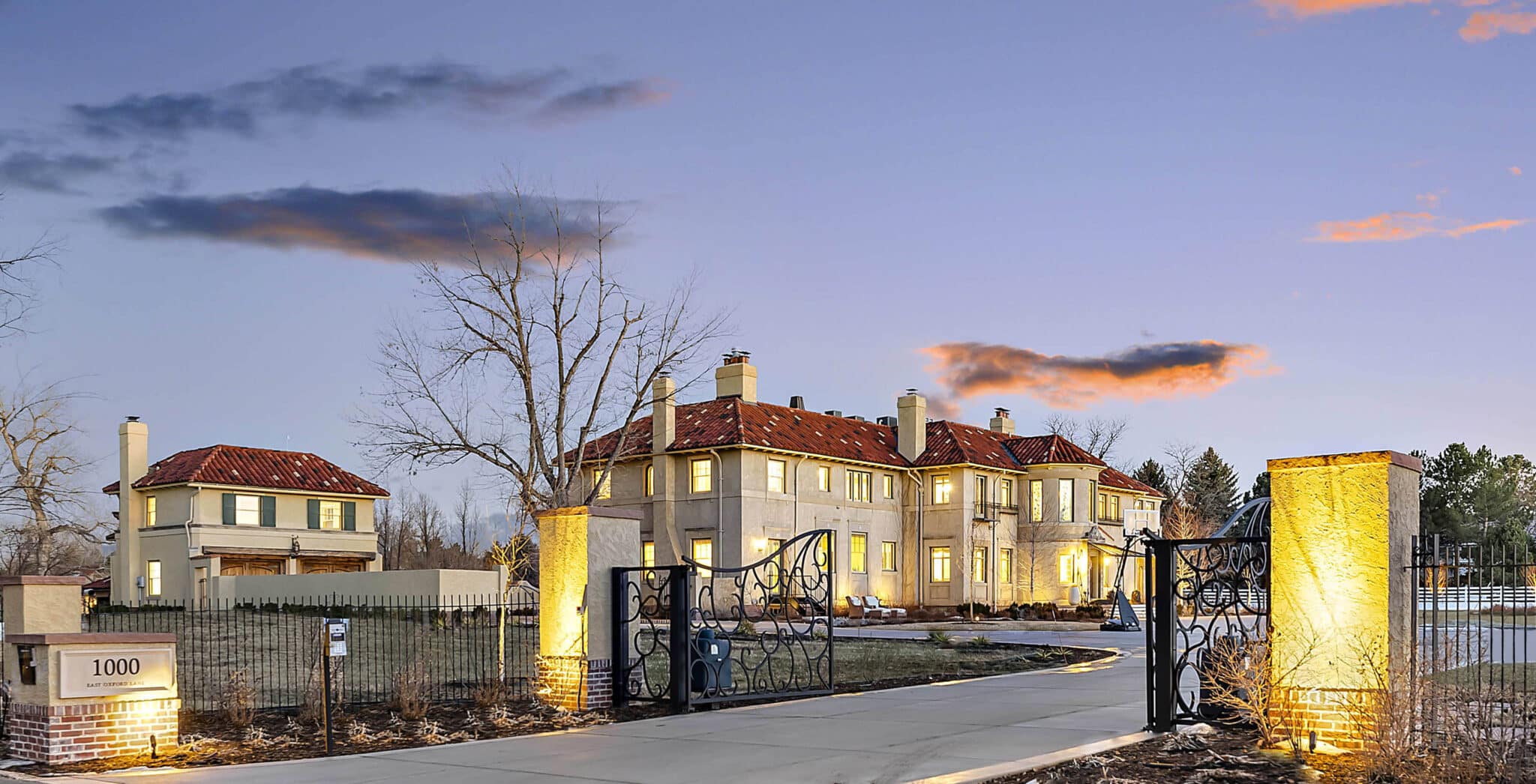 109424