After 11 years on and off the market, an equestrian estate at the edge of Sedalia and Castle Pines sold for $8 million this month.
The 13,665-square-foot mansion sits on 55 acres at 7007 N. Daniels Park Road and hosted the 2013 wedding of former Broncos player Eric Decker and country singer Jessie James, which was featured on the season finale of their E! reality TV show.
Seller Catherine Chase-Groos built the six-bedroom, six-bathroom residence, dubbed Castle Cliff Farm, in 1995 with her late husband Alexander McIntosh Groos, who died in 2004.
Groos was the grandson of famed Denver architect Temple Hoyne Buell, who designed more than 300 buildings in Colorado, including the Cherry Creek Shopping Center and Paramount Theatre.
The celebrity nuptials in 2013 put the property "on the map," USA Today reported at the time. More than 40 couples subsequently booked weddings at the home, but they were canceled when Douglas County caught wind. The stretch of land was zoned for agriculture, and was not permitted to host events, USA Today reported.
The home originally went up for sale for $9 million in 2011. Listing agents Jeff Hendley and Jessica Northrop with Compass- Denver re-listed it in 2019 for $8.5 million. Chase-Groos, a former actress, was ready to move on, Northrop said.
"I think the sale was somewhat a product of market demand and the change we've seen in our market over the last three years," Northrop said. "People want to work remote and have some extra space with a majestic setting."
In addition to the European-inspired chateau, Castle Cliff Farm has a 36,000-square-foot riding arena and a 2,200-square-foot horse barn, which Chase-Groos used for horse boarding, training and sales.
The historic ranch once served as a stage stop along the Plum Creek/Divide Wagon Road in the 1860s and was known as Pretty Woman Ranch, named after the owner, Sylvestor Richardson's beautiful wife. Two cabins from the old stage stop still remain on the property and are registered landmarks.
"Catherine calls it the farm, not Castle Cliff, and she has many wonderful memories there. But it's a big property to take care of, and she was ready to move on," Northrop said. "It's hard to let go of something like that that's iconic and she designed from the ground up."
The farm was sold to Jeanie and Michael Maples on March 3, according to property records. Michael is the principal of Trumark Companies, a California-based real estate firm, according to his LinkedIn. The company's homebuilding division, Trumark Homes, announced in September that it had expanded to Colorado.
Realtor Louie Lee with Coldwell Banker Realty represented the Maples and said this will be their secondary residence. They plan to keep the equestrian business running and make no changes to the land, she said.
Lee was actually Chase-Groos' first listing agent for the property when it originally hit the market in 2011.
"Because I know Catherine and represented her at one point, I'm happy to help her move on to her next stage in life," Lee said.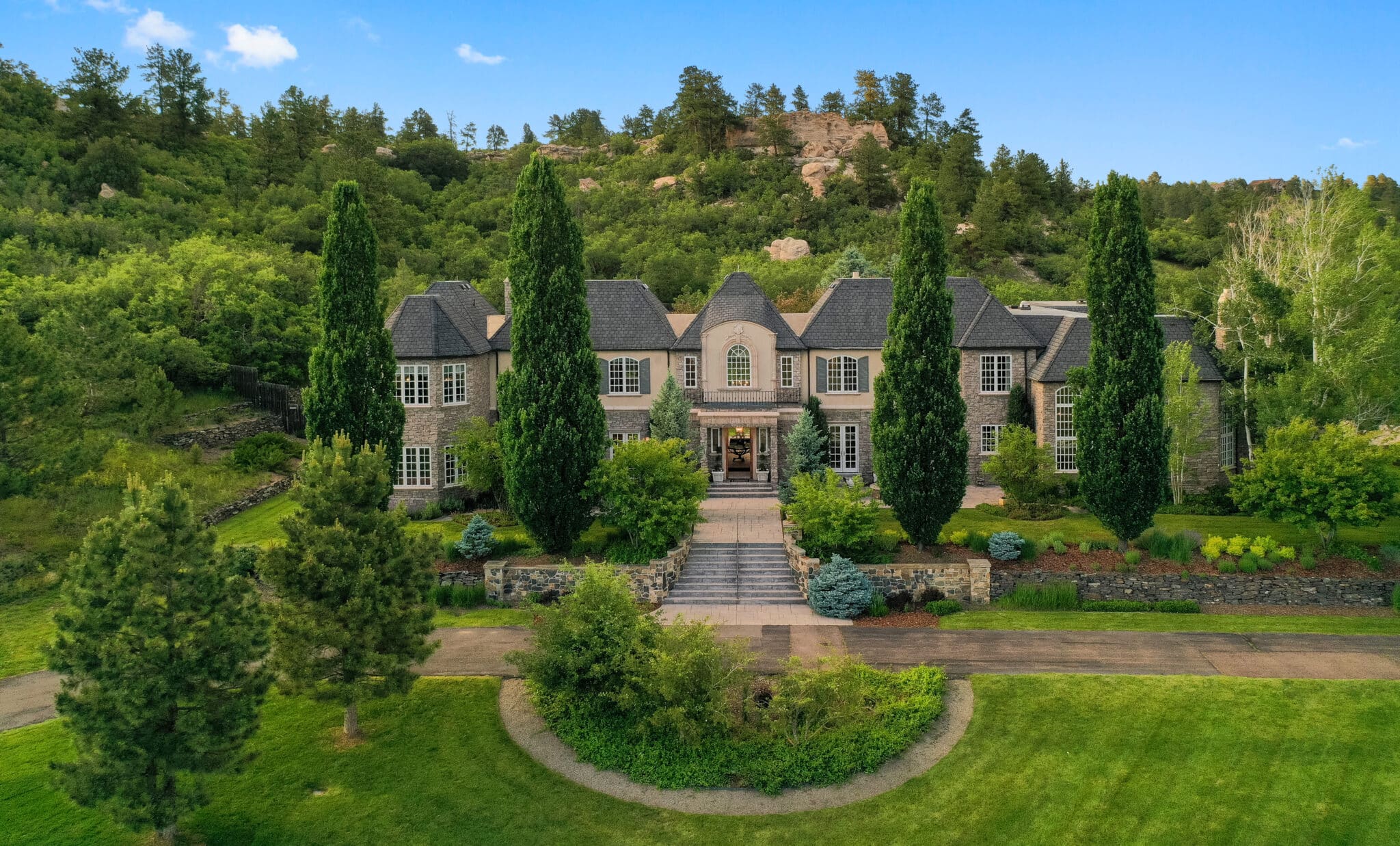 109355