Dire's Lock and Key, a staple for decades along Broadway at the edge of downtown Denver, is closing the door.
Jay Soneff, president of Denver-based Jamis Companies, which is brokering a lease of the building, told BusinessDen the heirs of the business have decided to move on from the lock and key shop in Arapahoe Square.
"It's the end of a dynasty," Soneff said. "The remaining family members ran it as long as they could."
Big Daddy's Jewelry and Pawn has applied for a zoning permit to operate in Dire's building at 2201 N. Broadway, according to a city notice posted at the site. The pawn shop is currently at 2239 Larimer St.
No one from Dire's responded to requests for comment. According to the company's Facebook page, the business has been in operation since 1944.
Property records show the Dire family has owned the 2,800-square-foot, one-story building with a stone exterior since it was constructed in 1969.
Soneff said the Dire family will continue to own the building through a trust. The locksmith business was founded by Joseph Dire. Soneff said his twin children, Mike and Donna Dire, ran the business for more than 30 years, but each died within the last two years.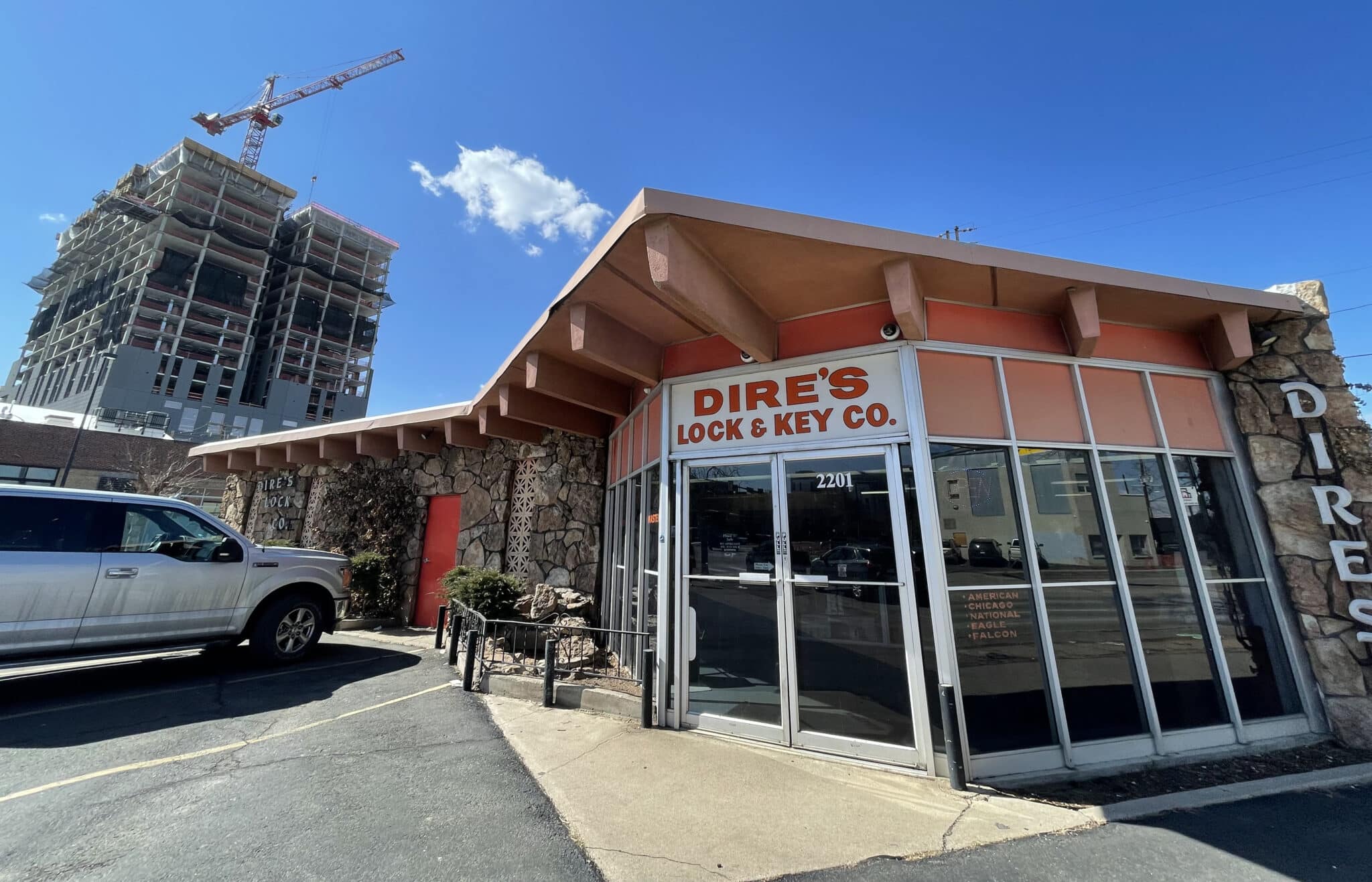 109186