A high-ranking prosecutor who complained of a hostile workplace environment, including being threatened with a baseball bat, has filed a lawsuit after leaving the Denver District Attorney's Office.
Adrienne Greene, formerly a senior chief deputy district attorney, alleged in the filing last week that she was paid less than male employees doing similar work, and that she was retaliated against when she spoke up about it.
She accused the city and DA's office of violating the Colorado Equal Pay for Equal Work Act.
In 2018 and 2019, while still employed by the DA's office, Greene submitted complaints alleging sexist and racist behavior by Chief Deputy Michael Song and sexist and threatening behavior by Assistant District Attorney Ryan Brackley.
Greene also criticized District Attorney Beth McCann's handling of her complaints, accusing McCann of creating an "atmosphere of fear" in the office.
Greene was hired by the DA's office as a deputy district attorney in 1996, and promoted in 2006 and 2021, according to her lawsuit. She submitted her resignation on Jan. 14 and left the office on Feb. 11, DA spokeswoman Carolyn Taylor told BusinessDen Friday via email.
Greene said in her lawsuit that the DA's office conducted a review of salaries in 2017, which showed that female employees were paid less than male employees. Greene said she also received information on salaries paid to specific individuals after submitting a public records request.
In her lawsuit, Greene highlighted the fact that she was paid $175,505 in 2021 when she had 25 years of experience. She said colleague Joe Morales was paid $191,721 in 2018, when he had the same title as her and was at the 25-year experience mark.
"Throughout plaintiff Greene's employment, defendants paid her less than it paid male employees for similar work," the lawsuit reads.
The DA's office, however, disagrees with Greene's assessment of the situation.
"We since have received a copy of the complaint and intend to defend against the allegations, which are inaccurate and without merit," Taylor said via email. "As Denver's District Attorney, Beth McCann has worked hard to create a welcoming and supportive environment for women. The District Attorney's Office is a place for opportunity and promotion for all genders."
Greene's lawsuit goes on to note her complaints about Song and Brackley.
In her complaint about Song, Greene wrote: "There is no deputy in the office that is unaware of his ethical violations, his racial comments, his treatment of woman and his inappropriate sexual remarks."
Greene alleged that Brackley told another female employee he would "fire her f—ing fat ass," and that he texted a female employee "Thanks for nothing. You are a worthless piece of s–t."
"In January 2019, Assistant DA Brackley entered plaintiff Greene's office with a baseball bat, demanded another attorney leave her office, then demanded plaintiff Greene modify a recommendation letter she wrote for another employee while threatening her with the bat," the lawsuit states.
Brackley and Song resigned in June 2019, but Greene said no disciplinary actions were taken against them. Greene said the multi-year ordeal has caused her "mental pain and suffering, embarrassment," and has cost her additional wages.
Greene said in her lawsuit that, in November, she sent another written complaint to McCann about unequal pay and retaliation, but that McCann did nothing about it. On Dec. 17, she sent a mass email to employees with her grievances, prompting McCann to respond.
"I was disappointed to see the email that Adrienne sent late Friday afternoon," McCann wrote, according to the complaint. "I believe that type of communication is not helpful nor productive, and I don't think it deserves a lengthy response. Suffice it to say that I disagree with Adrienne's assumptions and conclusions."
Greene said she also filed a discrimination complaint with the Colorado Civil Rights Division based on her gender.
Greene is seeking an unspecified amount of damages. She is represented by attorney J. Bennett Lebsack of Denver-based law firm Lowrey Parady Lebsack.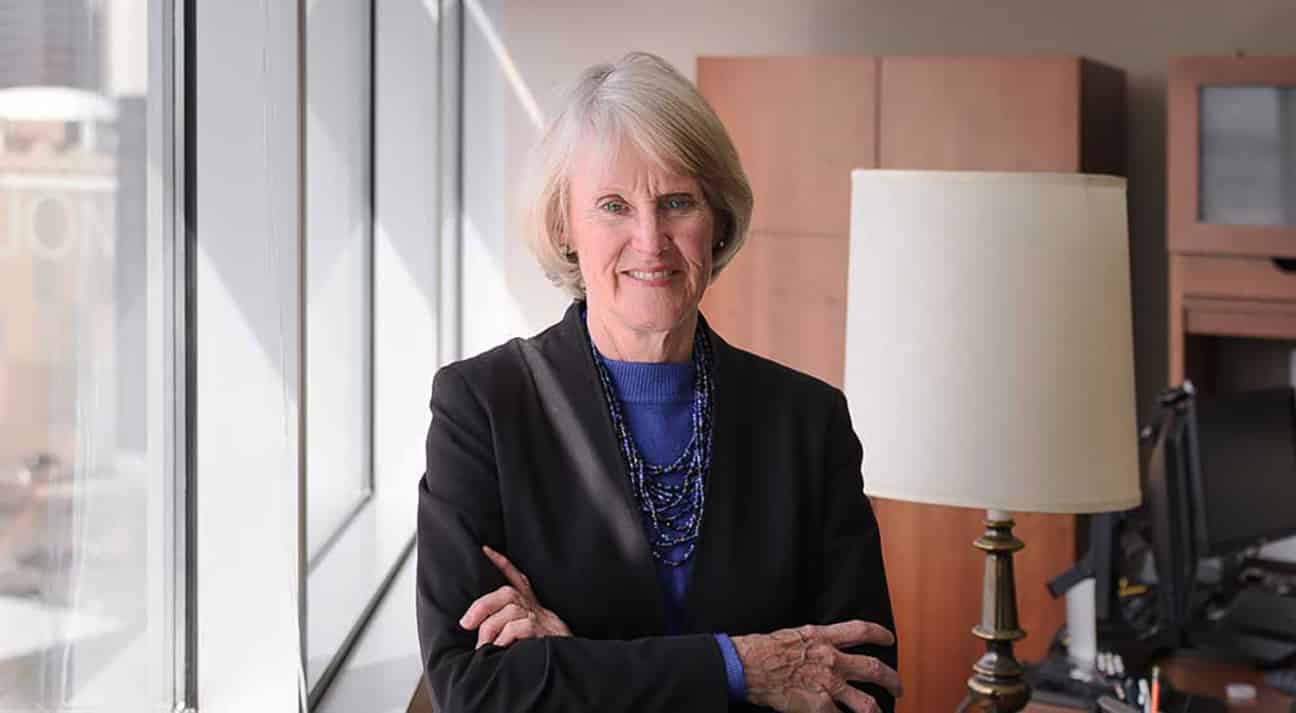 109089