Call it a match made in heaven.
A Christian seminary in Littleton has found a buyer after deciding, due to shifting enrollment habits and a desire for more liquid assets, to sell its student housing.
Denver Seminary, at 6399 S. Santa Fe Drive, sold four buildings with a total of 93 units last week for $27.9 million, according to public records. That works out to about $300,000 a unit.
The buyer was SV Littleton LLC, an entity affiliated with Chicago-based real estate firm Waterton, records show. The company didn't respond to a request for comment.
The apartment buildings date to 2005, when Denver Seminary relocated to its current location. The school was founded in 1950 near Denver's Cheesman Park and was originally affiliated with the Baptist branch, but most of its students now identify as non-denominational Protestants.
As of this past fall, the school had 907 students pursuing master's and doctoral degrees, and another 125 enrolled in non-degree programs learning the Spanish language. The school had net assets of $40.3 million as of the end of last June, according to a financial report available on its website.
Denver Seminary President Mark Young told BusinessDen that up to this point, the four apartment buildings — located a short walk from the school's three main academic buildings — have been restricted to the school's students. That is no longer the case as a result of the sale, although he expects students will continue to be a large source of renters for the new owners.
About half of Denver Seminary students are on campus regularly, with the remainder enrolled in hybrid or entirely online courses, Young said. He said the sale was done in part because "the way graduate students access programming continues to evolve."
Young also said owning and operating housing didn't feel like part of the school's core mission of education, and that Denver Seminary decided that having tens of millions of dollars locked up in real estate wasn't the best fit.
"We felt that the assets would be better invested in our endowment," he said.
Young said the school "received far more interest than we anticipated." JLL broker Robert Bratley marketed the buildings, and said Denver Seminary wanted a buyer that wasn't just planning to renovate them and quickly resell for a higher price.
"We had to find somebody that was going to be a good neighbor of the seminary," Bratley said, adding the deal also speaks to demand in the Littleton submarket.
Denver Seminary students have been getting favorable rents compared to elsewhere in the market. For this academic year, the school has been charging $1,025 per month for a one-bedroom, and $1,200 and $1,500 total for two and three-bedroom units, respectively, according to the school's website.
Young noted that the school's campus backs up to the South Platte River, which has a bike path along it, and that the main road through it is a city street. So it's not usual for non-students to be around.
"It's not like we've been living in a cloistered, monastic setting," Young said.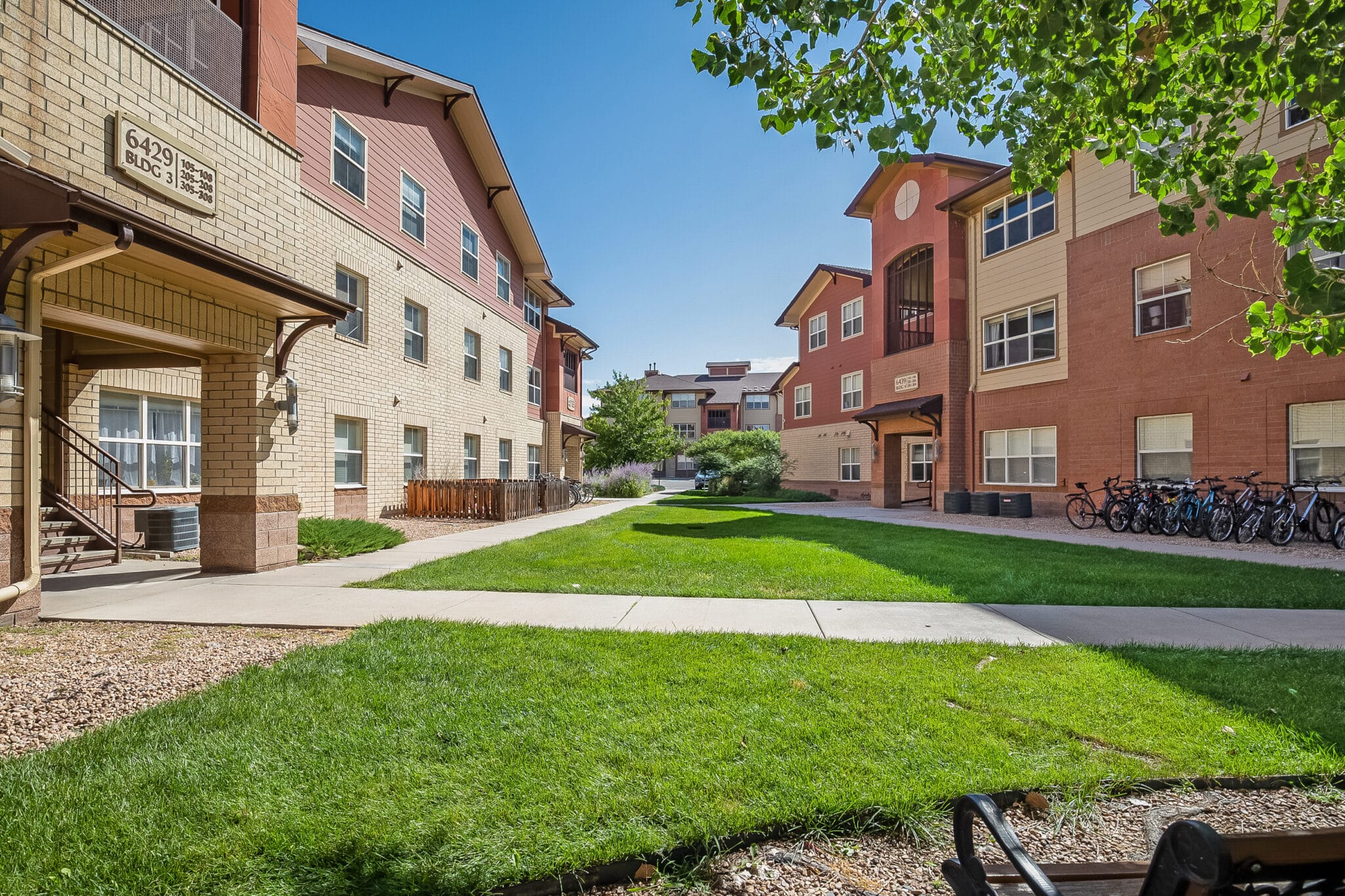 109019