Moving day is coming soon for the tiny home village in Globeville.
The Denver City Council is poised to approve a two-year lease for a new location for Beloved Community Village, a series of small living quarters used to house the homeless.
The village has been at 4400 N. Pearl St. in Globeville since May 2019. The new lease, which would have two one-year extensions, is for a one-acre lot at 4201 Monroe St. in Elyria-Swansea. Both properties are owned by the city.
The city intends to lease the land for $20 to Colorado Village Collaborative, a nonprofit that also operates the city's three sanctioned homeless campsites, where residents live in ice fishing tents. Denver could also lease an additional one-acre lot to CVC, which is located to the south.
A council committee advanced the proposal Tuesday, and the full council will hear it in the next two or three weeks.
The new site will allow the village to expand from 19 to 24 tiny homes, with the ability to add two more.
Angie Nelson, deputy director of Denver's Housing and Stability department, said the city needs to have more temporary sheltering in order to help get as many people out of homelessness as possible.
"We've been encouraged by the early successes of this approach to reach people who are often disenfranchised from more traditional homeless crisis response systems and interventions, such as congregate shelter," Nelson told the committee.
Beloved Community Village was established in July 2017, and started with 11 tiny homes. By 2020, it had grown to 19 homes. Another tiny home village is located in Cole and specifically supports women.
People who qualify to live at the tiny home site must prove they make less than 30 percent of the average median income. CVC will staff the site for 10 hours per day, seven days a week and will provide its own maintenance and utility services including showers, internet and laundry, according to the nonprofit.
CVC stated it has put $1 million toward initial operations and the addition of tiny homes at the new site.
Councilwoman Amanda Sawyer, who supports the tiny homes but not the sanctioned campsites, said the rates of rehousing at tiny home sites are higher than 65 percent. At tent sites, the rate is about 20 percent with a goal of 30 percent, she said.
"If the services that are provided are the same, then I'm curious to know what about (tiny homes) are different because I think that would be an interesting question for determining the best use of our money and land," Sawyer said.
Nelson said people have better outcomes when living in places that are more like houses, but it's much more expensive to build them compared to buying tents. According to CVC, tiny homes can be built for about $15,000.
"When we think about safe outdoor spaces, it's very much more of a low barrier to entry," Nelson told the committee. "We're trying to give people a safe place to be, but they may have a lot of different barriers in their lives. Tiny home villages … feel like a place where you can be stable and launch into those goals to get back into your own place."
Councilwoman Deborah Ortega said the new location is close to Bruce Randolf School, about a half mile away, according to Google Maps. Dorothea Leyba, tiny home village director for CVC, told the committee although CVC has had a conversation with neighborhood groups about doing sex offender background checks, they have not reached out to the school.
"It's going to be really important that the school is involved, especially during the school year if you do have sex offenders there, and that it is monitored carefully," Ortega said.
Ortega said she would also like to see services that include financial management so residents can put that money toward permanent housing, and she wants to see data on whether people living at tiny homes and tent sites are from Denver or other places.
People who reside at the tiny home villages sign six-month contracts with options to renew after that, but CVC stated its goal is to get people into permanent housing within a year.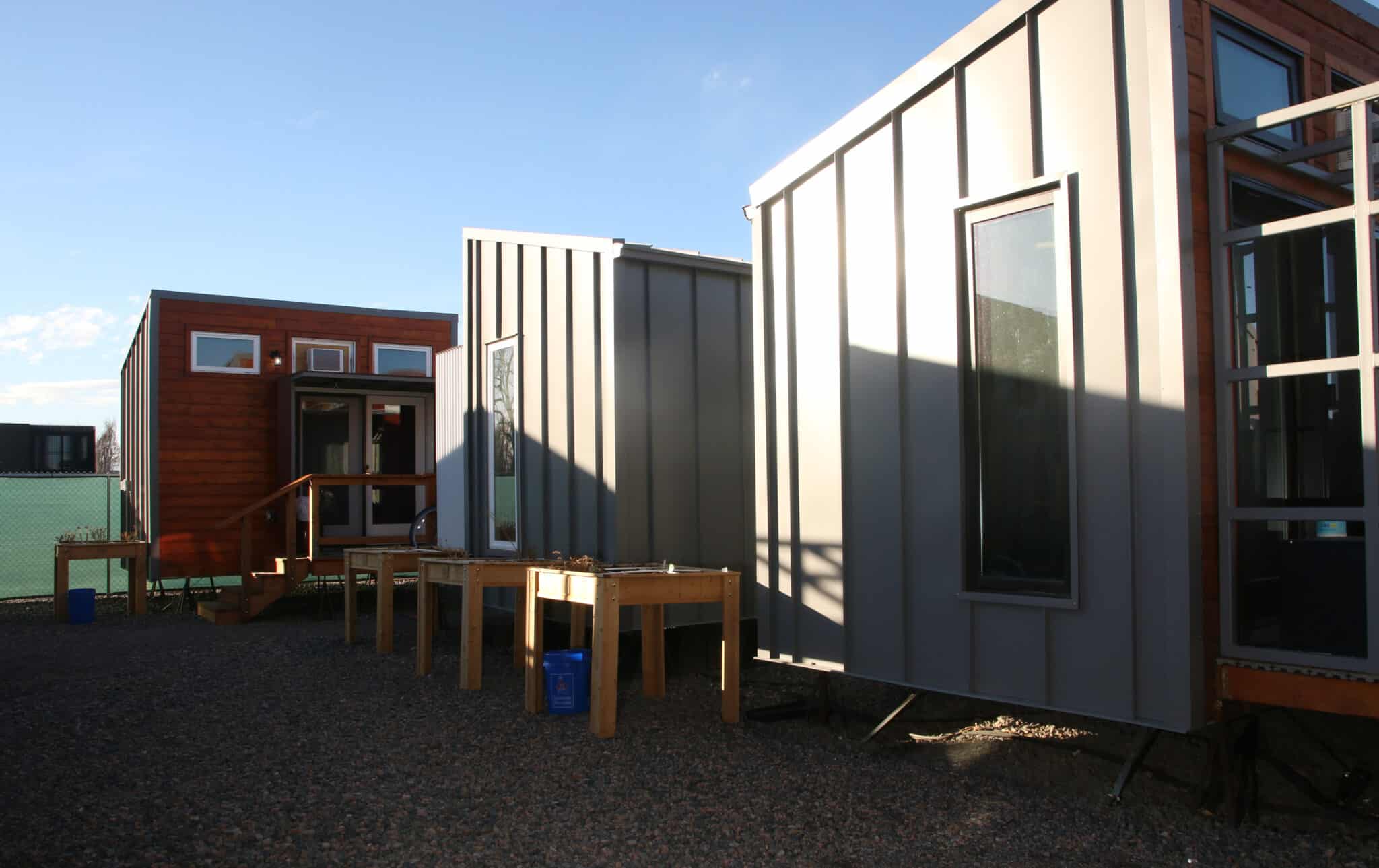 108951