Months after pausing plans to legalize and regulate short-term rentals in Lakewood, the City Council is giving it another try.
The city's Housing Policy Commission, which is comprised of council members, met last week to discuss how to craft a new proposal that could govern listings on websites like Airbnb and Vrbo.
Councilwoman Sharon Vincent, who sits on the commission, outlined the broad categories the city will consider, including how to regulate the effects of short-term rentals, the zoning where they could be allowed and how bed and breakfast lodgers fit into the regulations.
"There have been some questions about do we allow these in apartment buildings, are there restrictions, could someone be coming in and out of townhomes?" Vincent said. "We got here. It's messy. We've got a lot of work to do."
Short-term rentals — residential properties that are rented for fewer than 30 days — aren't currently allowed in Lakewood, although there are listings within the city advertised on Airbnb.
During the meeting, some members of the public said short-term rentals have been disruptive in their neighborhoods, while others said they are able to spend more time with family because of the money they make.
The commission has yet to propose a new set of regulations. It began the meeting working off a version that the council declined to put to a vote last August.
That proposal would allow only single-family homes to be used as short-term rentals, unlike Denver, which allows short-term rentals to operate in any residential zoning.
The proposal would require license applicants to provide a minimum of two off-street parking spots for each short-term rental. Applicants would have to inform all neighbors within 250 feet of their intent to apply for a license.
No short-term rental properties in Lakewood would be allowed to operate within 300 feet of one another, and the city would cap the number of short-term rentals at 300, according to the proposal.
If there are two applicants within 300 feet of each other or the city reaches its maximum number of applicants, the city clerk would award licenses based on a lottery system.
Councilwoman Barb Franks said the commission should consider that maintenance and cleaning companies also depend on short-term rentals for business, and noted that Lakewood does have specific zoning for lodging businesses.
"One of the goals is trying to ensure that where we already have constructs in our municipal code, we leverage those where it makes sense. And I want to emphasize, where it makes sense," Franks said.
Some of what the commission will consider includes whether a property owner must be on-site during the rental and whether investment properties can be used as short-term rentals. In Denver, the property must be the owner's primary residence, but they don't have to be on-site during the rental period.
Additionally, Lakewood is proposing to limit licensees to 180 days of renting per year.
Mayor Adam Paul said he supports not allowing secondary or investment properties to be used as short-term rentals, but he said he thinks the city can tweak the ordinance to help people earn more money who may have experienced financial hardships caused by the pandemic while also protecting neighborhoods.
"It's just a balance," Paul said. "I think we should be able to allow for these and regulate them in a safe manner that gives neighbors an opportunity to engage if there are issues because this is a commercial business, in some respects, moving into a neighborhood."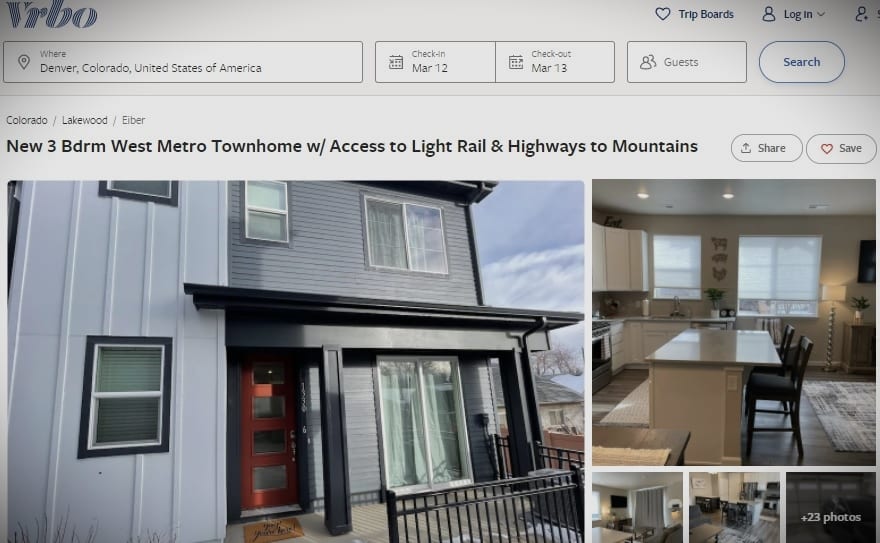 108931