Legend Partners is paving a new legacy.
The local commercial real estate firm moved into a new office on the third floor of the Colorado Center's Annex building at 2000 S. Colorado Blvd. in University Hills last month.
Legend had operated for 18 years out of 11,000 square feet on the third and fourth floors of the four-story office building at 5150 E. Yale Circle, just a mile and a half away from its new digs.
Four of the firm's six partners, David Larson, Pete Pavlakis, Rick Will and Christopher Burton, purchased their previous office building under a holding company for $970,000 in 2001, according to property records. They renovated the former medical building and moved in in 2004.
"When we added a second floor, we became sort of disjointed, and it was less efficient," Larson said. "We also had big corner offices and larger egos back then."
But in 2019, the partners got an unsolicited offer from InSight Vision Group to purchase the building, and they sold it for $3.5 million that year, according to property records.
Legend leased its previous office space back from InSight Vision Group for the last three years, but has been looking to move into a more efficient space.
"It was still in the height of COVID, and we thought there would be an abundance of space at a cheap price," Larson said. "But at the time, that was surprisingly not the case."
Larson and Pavlakis said they considered moving to Cherry Creek, but access to the highway was limited. The partners ultimately decided to lease space in the Colorado Center, due to its location next to I-25 and amenities like Junction Food & Drink next door, a gym on the bottom floor and access to the Colorado Center's Tower 3 rooftop.
"Because of what we do in the retail world all over the city, we need to get on and off the freeway quickly and get anywhere in the city quickly," Larson said.
Legend Partners signed a six and a half year lease for the nearly 7,000-square-foot office in University Hills. Scott Caldwell with Lincoln Property Company, which owns the Colorado Center with ASB Capital Management, represented the landlords in the deal.
Legend renovated the space with an $85-per-square-foot budget, including adding individual glass offices, conference rooms and green touches throughout to represent the Legend Partners brand.
"We went from an office with shag carpets, like the ones from Austin Powers, to a more modern, open space," Pavlakis said. "We're surprised at how much more energy and flow of information has gone on in this office."
Larson added, "We had individual offices before and everybody was scattered across two floors, so sometimes we wouldn't see people for two days or more. My son works here and my wife would ask me how Blake is doing, and I wouldn't always have an answer despite working in the same office."
Legend was founded in 2000 by Larson, Pavlakis, Will and Burton. Blake Skinner and Kyle Underwood joined as partners later on. The commercial real estate firm, which has 13 brokers and a staff of nearly 20, focuses on retail and restaurant leasing, as well as development and investment deals.
In 2017, the firm opened an office in Salt Lake City which has a staff of 19.
Legend announced in 2019 that it has teamed up with Austin-based Endeavor Real Estate Group to build the Gates District at Broadway Station, which will be comprised of 887 residential units, 380,000 square feet of office space, and 180,000 square feet of retail and restaurant space across five buildings. But the companies have yet to break ground on the project at the intersection of I-25 and Broadway.
Pavlakis and Larson said the firm has done well throughout the pandemic, and 2020 and 2021 were some of its best years for deals.
"We're leasing ourselves out of jobs," Pavlakis said. "Two of my centers are going to be 100 percent leased, which has never happened before."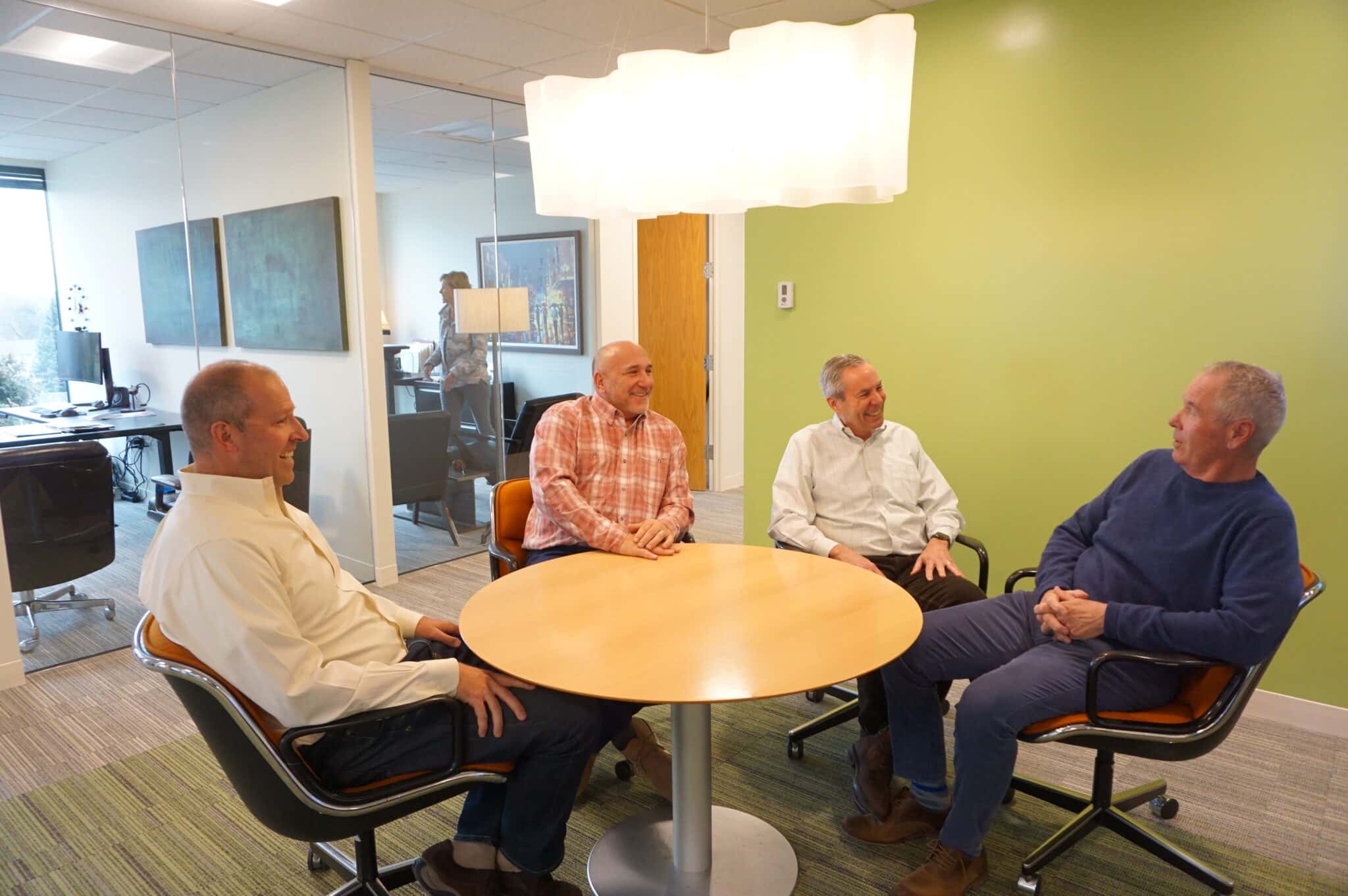 108836