The details of sexual harassment allegations against Denver Public Schools board member Tay Anderson will remain sealed, a judge has ruled.
Denver District Court Judge John Eric Elliff on Monday ruled redacted information from a report commissioned by the school board cannot be released to the public. The Denver Post and neighborhood newspaper The Denver North Star requested the information in October.
Elliff said in his ruling that the information is exempt from the state's public information request laws.
"CORA … contains a clear exemption to disclosure for 'any record' of sexual harassment complaints and investigations," Elliff stated in the ruling.
As BusinessDen previously reported, the school district's report, put together by the Investigation Law Group and released in redacted form in September, found that 23-year-old Anderson had not engaged in any illegal activity or committed the most severe allegations made against him, which were submitted to the district anonymously.
But the report found his conduct, which included flirting on social media with a 16-year-old DPS student, who Anderson said he did not know was underage, was not becoming of a board member.
After the report was issued, the Denver school board censured Anderson with a vote of 6-1. Anderson was the lone opposing vote. Denver's district attorney declined to file criminal charges against Anderson.
Both David Sabados, publisher of The Denver North Star, and Matt Sebastian, managing editor of The Denver Post, said they are exploring legal options on whether to appeal the ruling.
The case was originally brought forth by DPS after the media requests were made and the district's clerk wanted a clear ruling on whether the information could be released.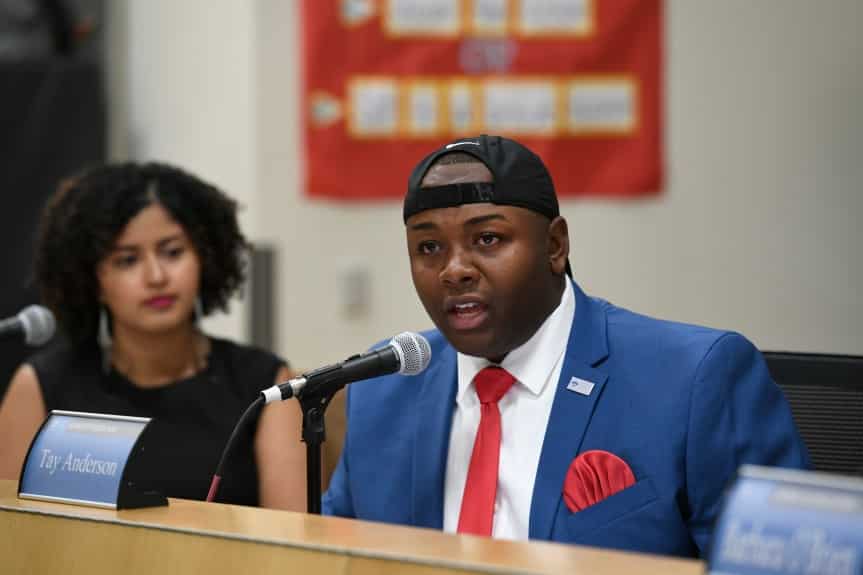 108809