Adams Circuit Court
Braconier Plumbing and Heating Co v. Somerset Capital; Headgate III; Robert Stevens; Christopher Clark Shopneck; and Adams County Public Trustee
Mechanic's lien foreclosure. $97,000.
Attorneys: Robert H. Miller and Brittany D. Reinke of Miller Law
Filed: 1/26/2022
22cv30087
Trans Lease, Inc. v. DSS Trans Corporation and Thomas Piperis
Plaintiff says defendant has failed to make payments on four 2022 Ram 3500 Crew Cab pickup trucks, and failed to maintain insurance, owing $344,588.96.
Attorneys: Harry L. Simon
Filed: 2/1/2022
22cv30118
Arapahoe District Court
Paul Johnson v. Quik Trip Corporation; Navpoint Real Estate Group, LLC; and Autohaus Stuttgart, LLC
Fraud and conspiracy. Defendants colluded to prevents plaintiff from obtaining material facts related to commercial property transaction. $447,000.
Pro se
Filed: 1/11/2022
22CV000005
 U.S. Bank Equipment Finance, a division of U.S. Bank National Association d/b/a Choice Health Finance v. Mesmariland, PLLC; and Mohammad Mesmarian
Plaintiff says defendant has defaulted on an equipment lease, owing $101,466.55.
Attorneys: Irvin Borenstein of Borenstein & Associates
Filed: 1/31/2022
22cv30182
Boulder District Court
 OWC Income Properties 6 v. The Modern Edge; Michael Rosendahl; and Karen Rosendahl
Plaintiff says defendant has defaulted on a shopping center lease at 1000 Depot Hill Rd., Unit A, Broomfield, with an expiration of April 2022, and through December 2021 owe $123,133.86.
Attorneys: Lyndsay S. Ressler and Kaliegh Fields of Ressler Law
Filed: 2/7/2022
22cv30072
Denver Circuit Court
Z 4 Property, LLC v. Agilutions Consulting, Inc. and Stephen Spruce
Plaintiff says by December 2020, Agilutions had failed to make five months of rental payments on property at 1425 Market St., Denver, and as an accommodation for the effects of COVID-19 on its business, plaintiff entered into a promissory note with Agilutions by which the overdue base rent in the amount of $52,395.85 would be paid in equal monthly amounts of $2,183.16 for 24 months beginning in January 2021 through December 2022, with the deferred rent being added to the regular monthly rental payments for the remainder of the lease. Plaintiff says defendant has failed to make any of the required monthly payments, and vacated the property in January, despite the fact it is still within the terms of the lease. Plaintiff seeks damages of $293,4673.88.
Attorneys: Lisa Nobles of Sussex Law
Filed: 1/26/2022
22cv30226
Douglas District Court
CO School District Self Insurance Pool, as subrogee and assignee to the Douglas County School District RE-1 v. Bassett and Associates, Inc. and The LKA Partners, Inc.
Fraud, negligence, warranty, construction defects. Plaintiff contracted with defendant for warrantied rehabilitation of a high school, but defendant knowingly allowed defective construction to proceed without notifying plaintiff about the errors. Plaintiff seeks restitution and compensation for damages and losses.
Attorneys: Mark A. Neider of Wells Anderson & Race
Filed: 2/3/2022
22cv30066
Jefferson District Court 
LDI Mechanical v. Ridge Pinehurst; Shaw Builders; Bank of The West; Vander Vegt and Associates d/b/a Dutch's Masonry Construction; HME; Builder's Choice Coatings; Flynn BEC f/k/a Flynn Southwest; and Colorado Doorways
Mechanic's lien foreclosure. $854,000.
Attorneys: Gregory S. Rich of Coombe Curry Rich & Jarvis
Filed: 2/7/2022
22cv30131
Larimer District Court
Katset LLC v. Freedonia Brewing Company Ltd and Ralf Kracke-Berndorff
Plaintiff says defendant has violated terms of a lease for 208 Remington St., Fort Collins, dated July 2015, having yet to manufacture, sell, market or distribute malt beverages from the premises, failed to keep premises in a reasonably clean and sanitary condition and left the tenancy by failing to comply with a reasonable construction standard and failing to pay $200,000 as a security deposit. Plaintiff seeks termination of the lease and possession, and damages resulting from default and breach of contract.
Attorneys: Erik G. Fischer
Filed: 1/27/2022
22cv30051
Pawnee Leasing Corporation v. Cherry Scaffolding and Stephen Ellis
Collections for equipment lease. $64,000.
Attorneys: Harry L. Simon
Filed: 1/31/2022
22cv30070  
Pawnee Leasing Corporation v. JC Welding and Juan Castillo
Collections on equipment lease. $265,000.
Attorneys: Harry L. Simon
Filed: 2/2/2022
22cv30078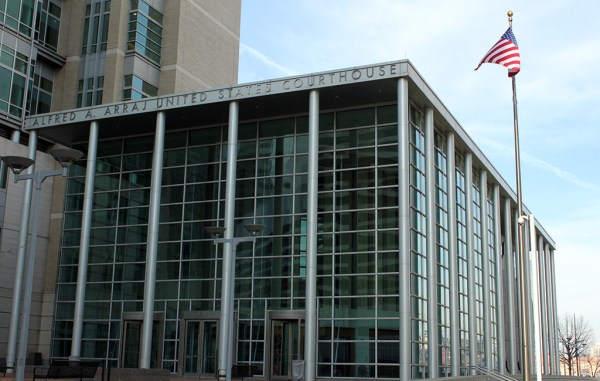 108723