Founded by two Denver brothers 10 years ago, travel club Inspirato is about to go public through a SPAC deal that might value the firm at around $1 billion.
And as part of being a public company, Inspirato has opened its books.
The company, which claims 14,000 clients in its travel club offering access to high-end hotels and 400 homes around the country, reported revenue of $166 million through September of 2021, according to SEC filings.
That almost matches revenue for all of 2020. Annual revenue hit $217 million in 2019, prior to the pandemic.
Inspirato said it expects to lose $14 million in 2022. And the company has reported losses for most of its life: an $11 million loss in 2018 and $6 million in 2020.
Inspirato paid around $50 million in rent in 2021 for vacation homes, filings show, with 84 percent occupancy in its properties in the fourth quarter of 2021. The company does not own vacation property, and many of its leases give it the ability to bail with a year's notice.
The company, which has raised $85 million in venture capital, predicts in investor documents revenue of $900 million and EBITDA of $100 million by 2025.
It was started in 2010 by brothers Brent and Brad Handler as a business for affluent travelers to book posh accommodations with superior customer service.
One product the company sells is called the Inspirato Pass, which costs $600 a month and then charges nightly rates for bookings. A mid-week stay in late April at an 8,000 square-foot, ski-in house in Breckenridge is listed for Inspirato members at $5,000 a night on the company's website.
Brent is CEO and Brad is chairman of the board at Inspirato. The brothers previously co-founded Exclusive Resorts, a similar type of travel club company also based in Denver. They sold their interest in Exclusive Resorts, according to SEC filings, but the two businesses still have overlap: Exclusive Resorts owns 5 percent of Inspirato's stock, according to SEC filings.
And Inspirato leases 18 residences from Exclusive Resorts, according to SEC filings, and has paid Exclusive Resorts $16 million in rent.
As an almost-public company, Inspirato must also share executive compensation.
Brent Handler earned $1 million in 2021 and will earn stock grants of $12.5 million when the deal closes, according to filings. If he is fired, he gets two years of his salary and gets to keep his Inspirato travel membership.
CFO Web Neighbor earned $620,000 in 2021, according to the filings, down from $1 million in 2020.
Brent and Brad Handler are also building vacation properties in Charleston that they've leased to Inspirato, filings show. They each are building a condo with monthly lease expected to be $13,000 each, according to SEC filings. And Inspirato is paying around $2,500 a month through the construction process to offset upfront investment costs, according to filings.
Inspirato has 700 employees and leases 45,000 square feet in LoDo for its headquarters, with a lease expiring in 2026.
Inspirato is going public via a merger with special purpose acquisition company Thayer Ventures. Shareholders of Thayer will vote on Tuesday whether to approve the tie-up.
Shares of Thayer Ventures closed at $9.40 a share on Friday. In an investor presentation prepared for the proposed merger, Inspirato values its shares at $10.
Inspirato and Thayer Ventures did not return calls seeking comment.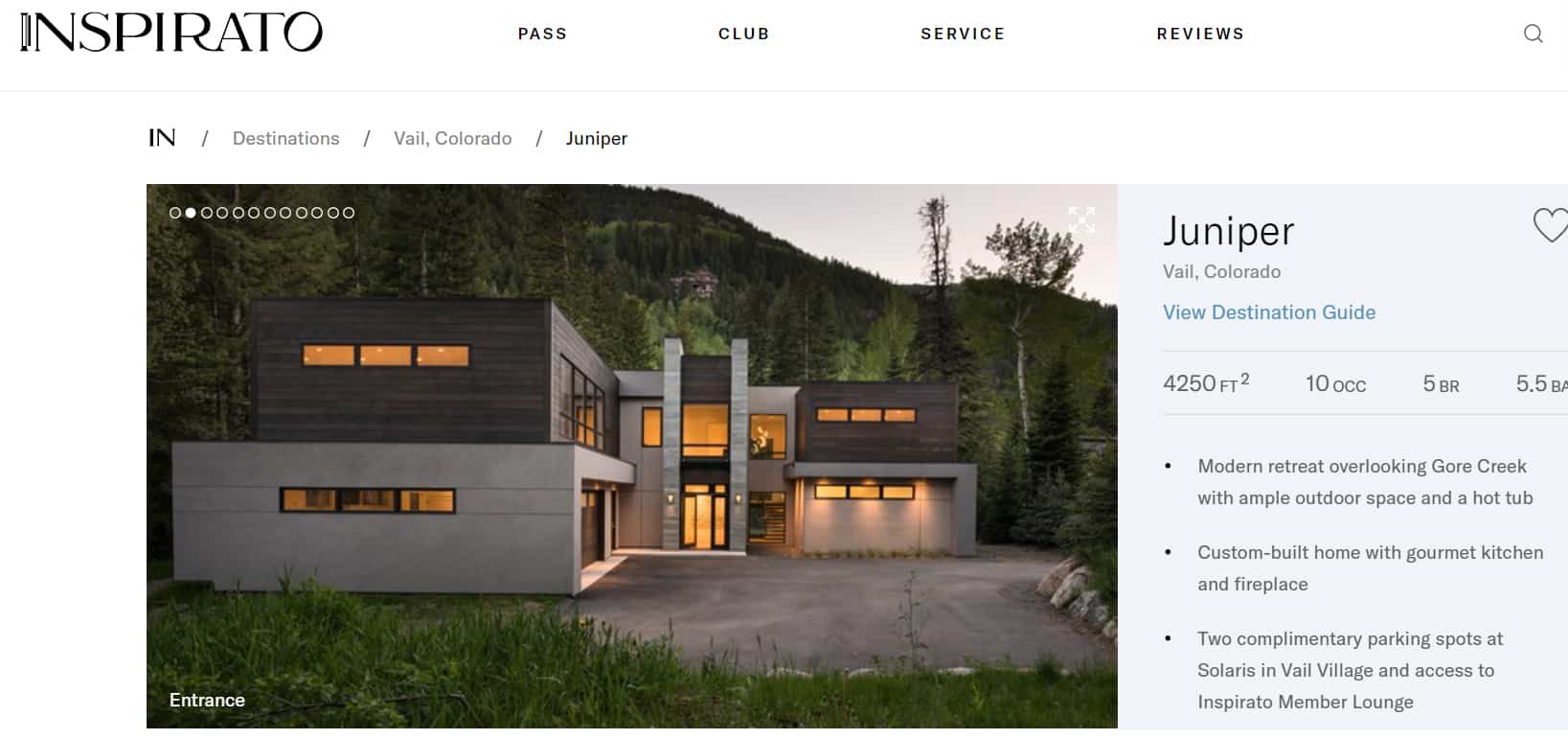 108646