A  Christian congregation is looking to sell its Uptown church building, which dates to the late 1890s.
Denver Community Church's 23,579-square-foot worship center at 1595 Pearl St. is up for sale with an asking price of $7.6 million, according to Transwestern brokers Kevin McKinnon and Craig Paton, who are marketing it.
That figure would also include the church's 0.42-acre parking lot to the south, which could be developed on. But the congregation is also willing to sell the church and the parking lot to separate buyers, McKinnon said.
Pastor John Gettings told BusinessDen the congregation's real estate shakeup comes after COVID "gave us some unique opportunities to think about the future."
Denver Community Church operated for years out of two churches: the Uptown one and another at 1101 S. Washington St., right next to the Whole Foods in West Wash Park. But he said the congregation concluded that having two facilities didn't make sense, with staff members sometimes shuffling between sites on Sunday mornings.
"We just felt like we had some limiting factors with being in two locations," he said.
The congregation has already found a buyer for its Wash Park facility, which Gettings said DCC began renting in 2001 and purchased a couple years later. The 18,155-square-foot building sold in late November for $3.1 million to Restoration Church.
Gettings said the organization hopes to consolidate into a new facility in central Denver.
"We've kind of said as close to I-25 as it snakes through the city from University to Speer as we can," he said, adding that DCC is "a fairly regional church."
Gettings said the congregation is open to buying or leasing its new home.
"It all depends on the function of the space," he said of the size needed. "I've kind of been throwing out 25,000 square feet."
The Uptown church that DCC is looking to sell is 23,579 square feet. It was originally built as a Jewish synagogue in 1899 for the Temple Emanuel congregation, and expanded in 1924, according to a National Register of Historic Places nomination form filled out in the 1980s. Temple Emanuel moved out of the building in the 1950s, leading to its use by a Baptist congregation.
The church is also a Denver city landmark.
Gettings said the congregation purchased the Uptown facility in 2013 and completed renovations before beginning to use it in the fall of 2014. The sale price was $1.1 million, records show.
The church also paid $1.1 million in 2019 to buy additional parking to the south, adjacent to its existing spaces. Colorado Village Collaborative, a nonprofit, later opened one of the first city-sanctioned homeless encampments on the church's parking lot.
Gettings said the pandemic has made it difficult to estimate the size of the congregation. Pre-pandemic, about 800 people attended a service on a typical Sunday, and 2,000 or so on Easter or Christmas. In-person attendance remains significantly down from those figures, he said.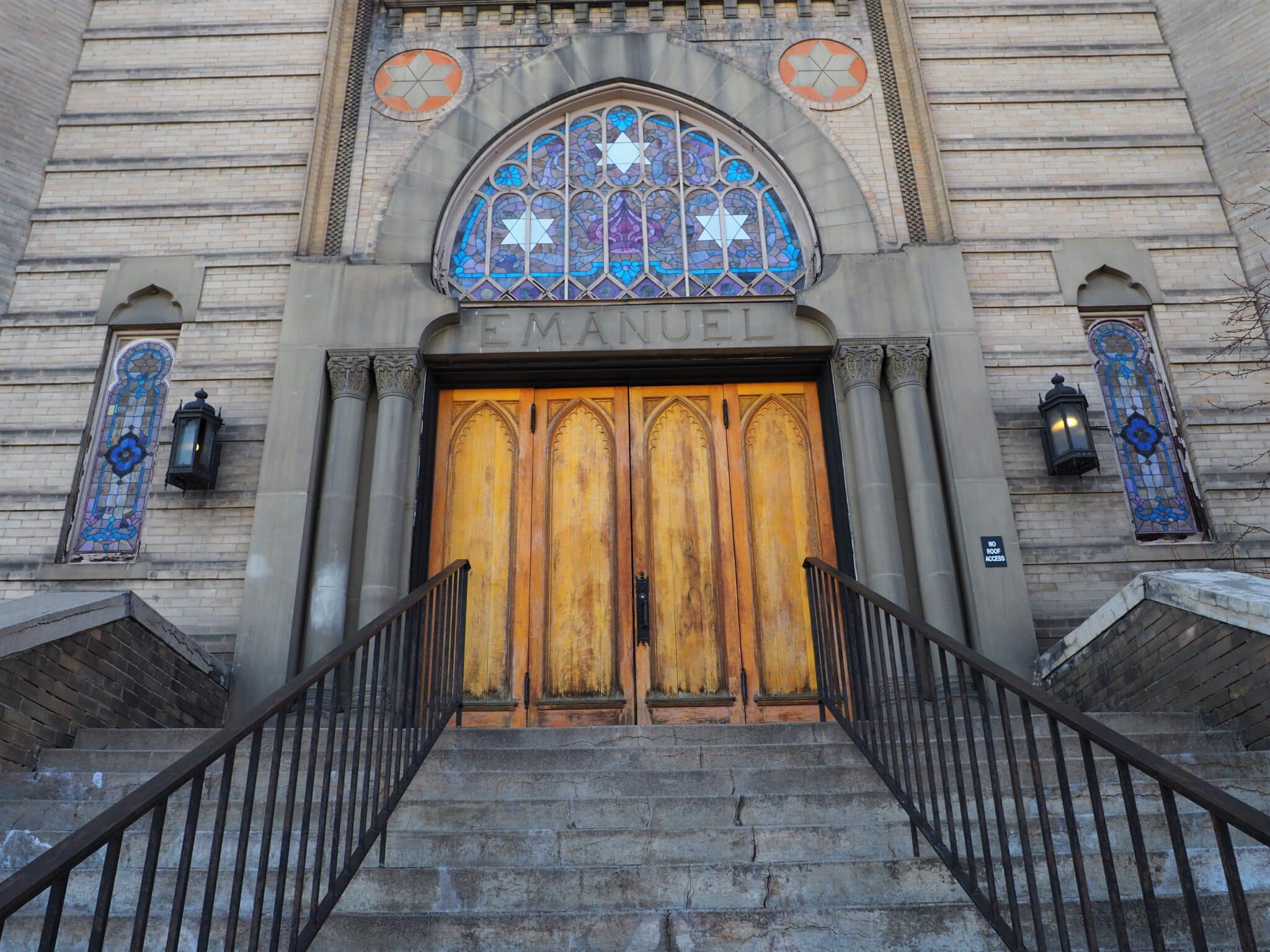 108572