Denver's Department of Excise and Licenses cited 23 businesses Monday for allegedly selling tobacco products without a required retail license, nearly half of them individual Family Dollar stores.
The businesses were issued a previous notice of the violation between July and September before being cited, according to the city.
"The licensing requirement for retail tobacco sales is a critical tool Denver has used to hold businesses accountable if they sell tobacco to minors," Excise and Licenses Director Molly Duplechian said in a prepared statement. "Protecting youth is one of our highest priorities in our licensing requirements for cannabis, liquor and tobacco."
A first administrative citation comes with a $150 fine. Duplechian said if any of the businesses continue to sell tobacco without a required license, Denver could issue a second administrative citation — which comes with a $500 fine. A third and subsequent administrative citations would have fines of up to $999.
In October 2019, Denver adopted an ordinance prohibiting the sale of tobacco products to people younger than 21 years old, including nicotine products, electronic cigarettes and other "smokeless" tobacco. The law also required all businesses that sell tobacco products to obtain a retail tobacco store license by July 2021.
There are currently 331 active retail store tobacco licenses in Denver, according to Excise and Licenses.
"We hope this enforcement action today will result in Denver achieving 100 percent compliance with the tobacco licensing requirements," Duplechian said.
Eric Escudero, a spokesman for Excise and Licenses, said educational materials about the new laws were distributed to businesses as early as August 2020. He said although recurring citations can be issued to a business that doesn't comply, none are being referred to the City Attorney's Office for possible prosecution at this time.
Businesses that received a first administrative citation:
Angelo's CDs and More, 1959 S. Broadway
East 28th Liquors, 3513 E. 28th Ave.
Fairfax Market Inc., 2835 N Fairfax St.
Family Dollar, 3360 N. Downing St.
Family Dollar, 2848 N. Colorado Blvd.
Family Dollar, 998 N. Sheridan Blvd.
Family Dollar,1340 S. Federal Blvd.
Family Dollar, 1467 S. Holly St.
Family Dollar, 1875 W. Mississippi Ave
Family Dollar, 1515 W. 48th Ave.
Family Dollar, 1845 Federal Blvd.
Family Dollar, 2792 S. Federal Blvd.
Family Dollar, 2085 S. Federal Blvd.
Family Dollar, 1700 E. Colfax Ave.
GG Convenience Store, 7520 E. Colfax Ave.
Hush Vapor, 1908 E. Colfax Ave.
La Sanchez LLC, 1626 Bruce Randolph Ave.
Md East Colfax Liquor, 8200 E. Colfax Ave.
Nick-Mart, 2137 S. Sheridan Blvd.
Swansea Corner Store, 5101 N. Saint Paul St.
The Grape Leaf, 7340 E. 29th Ave.
The Glass Hut, 1350 S. Sheridan Blvd #9
Marley's, 2574 S. Broadway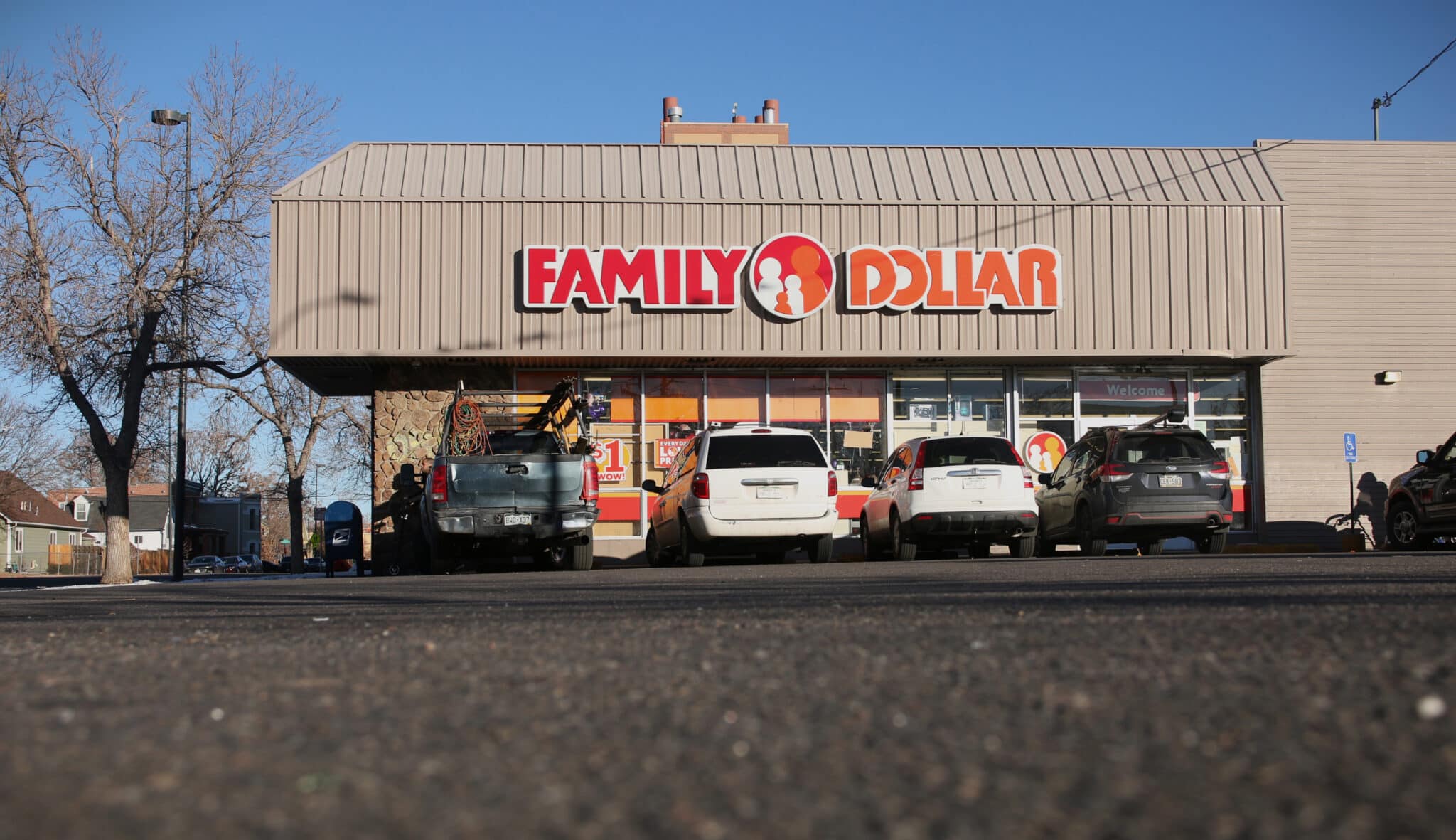 108573