Billy's Inn wants to make more room for its guests.
The longstanding bar and grill, which opened in a former service station at 4403 Lowell Blvd. in Berkeley in 1933, will add a second location at 1222 Madison St. in Congress Park on Jan. 31.
Billy's Inn is owned by Denver-based City Street Investors, which also owns a number of other area restaurants including Lowry Beer Garden and The Cooper Lounge in Union Station.
The 2,500-square-foot space in Congress Park was previously home to TAG Burger Bar, which closed last October after 11 years, citing labor issues and the continuing impact of the pandemic.
City Street owns the real estate and was a partner with Chef Troy Guard in the business before it closed. The company purchased the building for $1.1 million in 2009, according to property records.
City Street founder Joe Vostrejs told BusinessDen that opening multiple locations of one concept is not the company's typical model. But it felt Billy's Inn was a natural fit for the neighborhood.
"Our company typically does not create concepts and then go looking for places to put them," Vostrejs said. "We usually have a place and then we create a concept for that location. This is a different way of doing it because we primarily focus on real estate. But when TAG closed, we started thinking about whether we should lease it or do something ourselves."
"As we researched what would be a good use, it dawned on us that Billy's fits the bill in terms of what the neighborhood wanted and needed," he added. "There was a hole in the market for an affordably priced, family-friendly restaurant that had a wide array of offerings."
The new Billy's Inn will have the same Baja-style menu with fish tacos, enchiladas, burritos, sandwiches and salads and green chile. There will also be a bar with more than 100 agave spirits and tequilas, 12 beers on tap and a new list of cocktails, like a Gin-arita.
City Street completed a roughly $250,000 renovation of the space, including new decor, hardwood floors, a beam ceiling, lighting and furniture, according to Vostrejs.
It will be open for dinner daily starting at 4 p.m. Lunch and brunch will be added later this winter.
Billy and Judy Smith opened Billy's Inn in 1933. After several ownership changes over the years, City Street Investors purchased the business and property in 2008. The company completed extensive renovations to the original building, including the addition of a new patio, before reopening the bar and grill in 2009.
"We loved the historic nature of Billy's Inn and didn't want to see this neighborhood landmark get torn down. So we decided to restore it instead, almost like buying and restoring an old car," Vostrejs said.
And just like the original location, Vostrejs is hopeful this expansion will stand the test of time for the next 90 years.
"Billy's has been through some things, including a couple of wars, some hard times and good times, and even a pandemic," he said. "It's the loyal staff and customer base that just keeps coming back for more."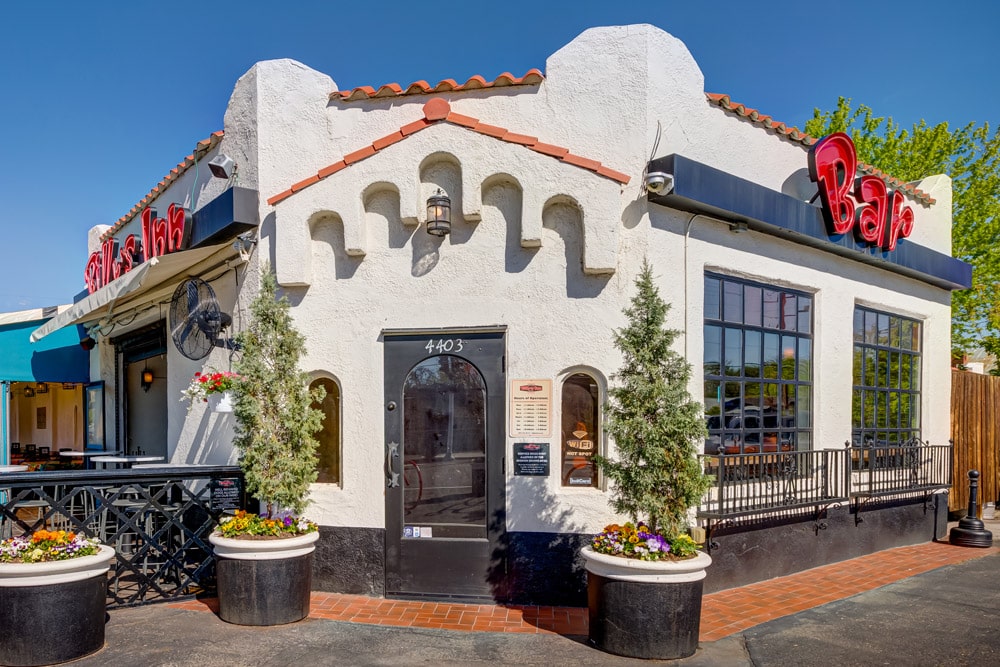 108467