Terry Hildebrandt said he was calling the police up to five times a day this past summer, and emailing city officials even more often.
The owner of a small consulting firm said he was reporting every instance of homeless encampments and illicit activity near his Golden Triangle office building.
And things have gotten better, Hildebrandt said. He estimates he now reports incidents every other week.
"What changed is building relationships with the police and other key city leaders to get their attention focused on the Golden Triangle so that we could have more responsiveness," Hildebrandt said.
Now, a collection of organizations in and around downtown Denver are hoping more city residents will follow the Golden Triangle's lead.
Hildebrandt is a member of Citizens for a Safe and Clean Denver, a group whose website asks why there are still "tents all over the city" when city residents upheld Denver's ban on urban camping at the ballot box in 2019.
It is joining with the recently formed Upper Downtown Neighborhood Association and the Lower Downtown Neighborhood Association's "Safe Clean and Compassionate" committee to encourage people to report homeless encampments and related issues, to speak at City Council meetings during public comments and to write letters to elected officials to urge them to address the matters.
"Simultaneously, there are a number of local groups that are emerging that have the same goals, and it's kind of amazing how aligned we are," Hildebrandt said. "It is about safety in terms of no public drug use and reducing crime, and also moving people from the illegal encampments into shelter and drug treatment."
David Mazzocchi, a co-chair of the committee, said reporting encampments makes it easier to identify people who are living on the streets.
"The whole point of encouraging folks to do the reporting … is we want them to engage the city's services," Mazzocchi said. "That's the compassion piece, to reach out to the city to try to help them."
The organizations want people to report issues with the homeless population via Denver's 311 line or through the city's PocketGov website.
Derek Woodbury, a spokesman for the city's Department of Housing Stability, said it's best for people to report encampments to PocketGov. Non-emergency situations, such as trespassing, should be reported to 311, he said, and emergencies to 911.
"We owe it to all our neighbors to treat them with respect and dignity," Woodbury said. "Outreach teams are working diligently to connect people living on the streets to resources and shelter. We request that people please only report unsafe or unsanitary conditions for an individual experiencing homelessness or yourself."
The city's 311 non-emergency line began taking calls related to homeless encampments in March and received about 930 such calls that first month. In July, the number of calls was about 3,500.
Over the last few months, those numbers have waned slightly. Citywide, there were 2,021 calls related to homeless issues in October, 1,662 in November and 1,873 in December, according to numbers provided by the city's Department of Public Safety.
There were also 971 calls to 911 in March related to encampments from people who felt the situation constituted an emergency, according to the department. That figure dipped for a few months before peaking in August at 1,330.
In October there were 753 calls to 911 regarding homeless encampments, and those numbers dipped to 568 in November and 598 in December.
Rob Squire, president of Upper Downtown Neighborhood Association, said that organization was founded in August as a response to homeless issues not being abated, particularly around the Spire condominium building.
"Right now, it's kind of a coalition and not one umbrella organization," said Craig Arfsten, who has also been involved with the Citizens group. "What you're seeing here is residents and business owners who want a voice at the table."
Still, Arfsten wants police to have more involvement.
"If there is no enforcement, do you really think this problem goes away?" Arfsten said.
Denver has an urban camping ban ordinance in place that does not allow people to sleep overnight on public or private property, unless given the authority to do so. More than 80 percent of voters rejected a ballot initiative in 2019 that would have overturned the ordinance.
The city has done cleanups of homeless encampments for years, but the degree of enforcement can vary and many encampments remain in place for lengthy periods of time. The city is required to post notifications of cleanups at homeless encampments at least a week in advance, but only 48 hours in advance for sites deemed to be a health hazard.
That's required by a settlement reached between Denver and Raymond Lyall and five other plaintiffs in 2019. Lyall and the other plaintiffs sued the city in federal court in 2016 over the cleanups, also called "sweeps" by homeless advocates, and a federal judge ruled in their favor in 2017.
Councilwoman Deborah Ortega, one of the City Council's at-large members, said she spoke with the groups recently and hopes their efforts give homeless outreach workers and police more eyes on the problems.
"I shared with them, like any neighborhood that has a problem, the squeaky wheel gets the grease," Ortega said. "They need to be organized and vocal, and they are starting to see some impact. Right now, it's a cat and mouse game, and until we have places where people can go and deal with their addictions, it's going to continue to be (just that)."
Ortega said until there is an adequate system to treat drug addiction, the city will continue to see more homeless people. She also said preventing people from becoming homeless in the first place is critical.
"I really appreciate the work they're doing because I do think it gets greater … attention on the problems," she said. "It helps the city home in on where these folks are, get the outreach workers out there and get them services."
The Safe Clean and Compassionate Committee started with several homeowners in the Coloradan building by Union Station, co-chair Lori Greenly said.
"We're trying to educate our neighbors and take a compassionate approach," she said. "A lot of our neighbors are at the point of frustration overload. We really need this to be a citywide mission."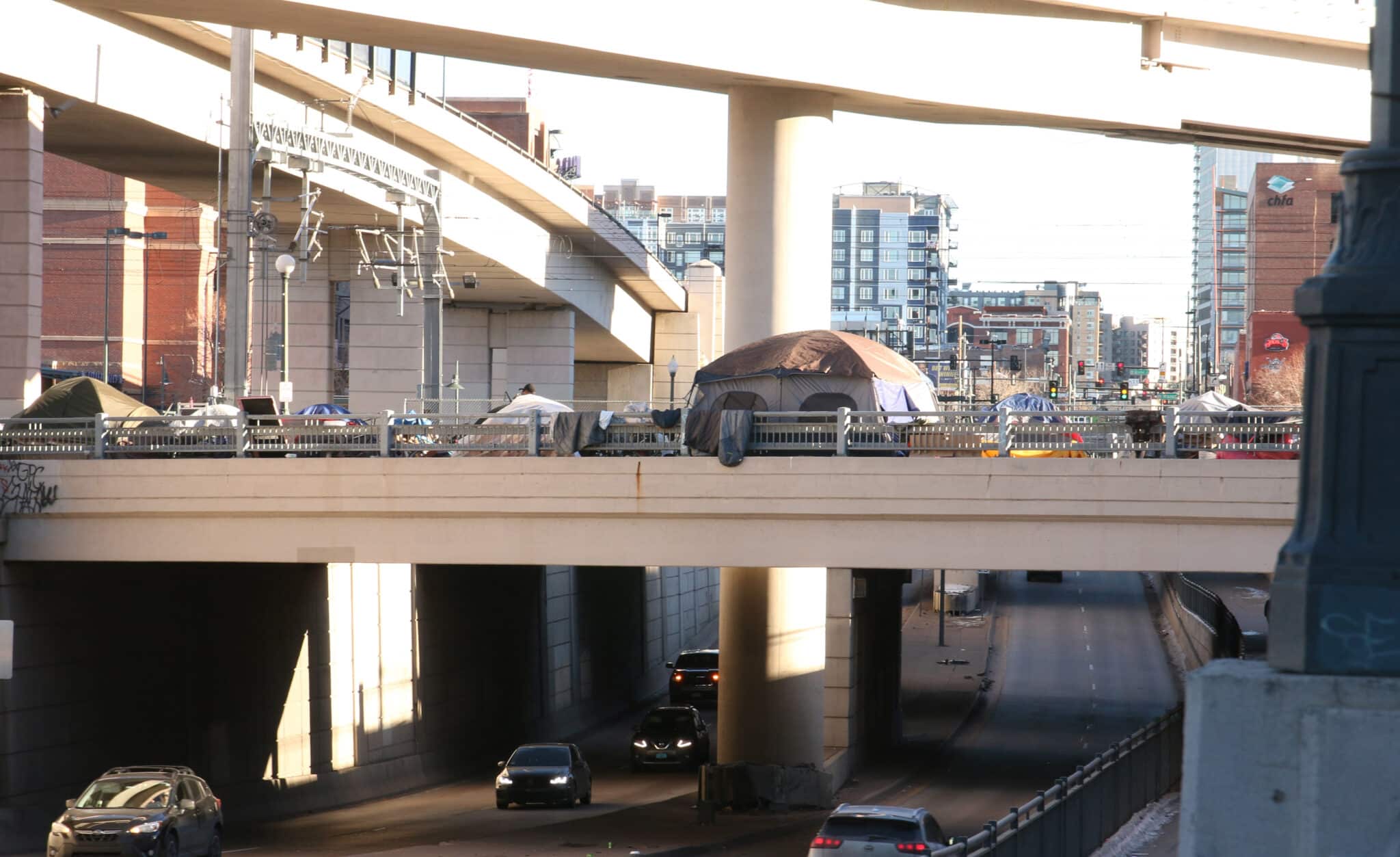 108408