Brett Murphy was searching for a small office space to buy for his wife's hair styling business.
Instead, he purchased half a block of downtown Littleton.
"I was trying to buy one unit, but ended up buying half a city block," Murphy said. "I own other real estate and sell real estate so it's not out of my wheelhouse. But is a larger project."
Murphy, a 36-year-old Realtor with the Re/MAX franchise The Murphy Group, closed on the 15,000-square-foot building with silent partners at 2600 W. Main St. on Nov. 24 for $2.5 million.
"The building felt important, a legacy property that I can make special for my family and enrich other small local businesses," Murphy said. "I am the first person the estate ever considered selling to, and I felt like it was a sign to go for it. I try to be aware of doors God is opening for me."
The one tenant that occupies the building, Penny-Robin Dancewear, is slated to relocate in Littleton, Murphy said. The rest of the building is vacant.
He said he hopes to bring in at least one new restaurant and possibly a barbershop, which is what used to occupy part of the space for decades, but it's been vacant since at least the turn of this century.
The building, constructed in 1907, drew Murphy in, but he said its full potential has not been used in many years.
Murphy said he expects renovations to exceed $1 million, but he also said he hopes to work with the city and search for potential tax credits and incentives for fixing up the old building.
"When you walk down there, it's a building that has kind of been in disrepair for a number of years, and it just lacked all the soul," Murphy told BusinessDen. "We're just trying to put some soul and life back into this building. We're going to take the exterior down, back to the bricks."
The building has a total of nine units – five units are about 700 square feet, two are 2,000 square feet, one is 4,000 square feet and another is about 5,000 square feet, Murphy said.
"My goal is to get a variety of tenants, ideally businesses and owners that are local to the area or state," he said. "I want to have a meaningful building that brings energy back to this corner and helps enrich small businesses, all while creating revenue for the city and collaborating with other Main Street vendors."
Murphy said one tenant, House of Colour Greenwood Village, has already signed on. That's his wife's hair coloring business.
He said he's working with an architect to revamp the building. He plans to bring in new plumbing and then start to look for long-term tenants, possibly within a year.
"Right now, the plans are going to be to get it re-divided back out properly, because one tenant in there has three doors and the basement, and then a couple of (units) are kind of chopped up in funky ways," Murphy said.
He said he wants to improve the backside of the building and turn it into a courtyard, which could facilitate two smaller restaurants.
The Littleton City Council voted 6-1 on Oct. 26 to create a Downtown Historic District for properties on Main Street and Alamo Avenue, which includes Murphy's property. The new district includes 71 properties and replaces the "opt-in Main Street Historic District" that was adopted in 2005, according to the city.
Buildings within the district will be preserved under a historic preservation program, and a "variety of funding sources and tax credit programs at the state and federal levels are available to assist property owners with preservation projects," the city stated.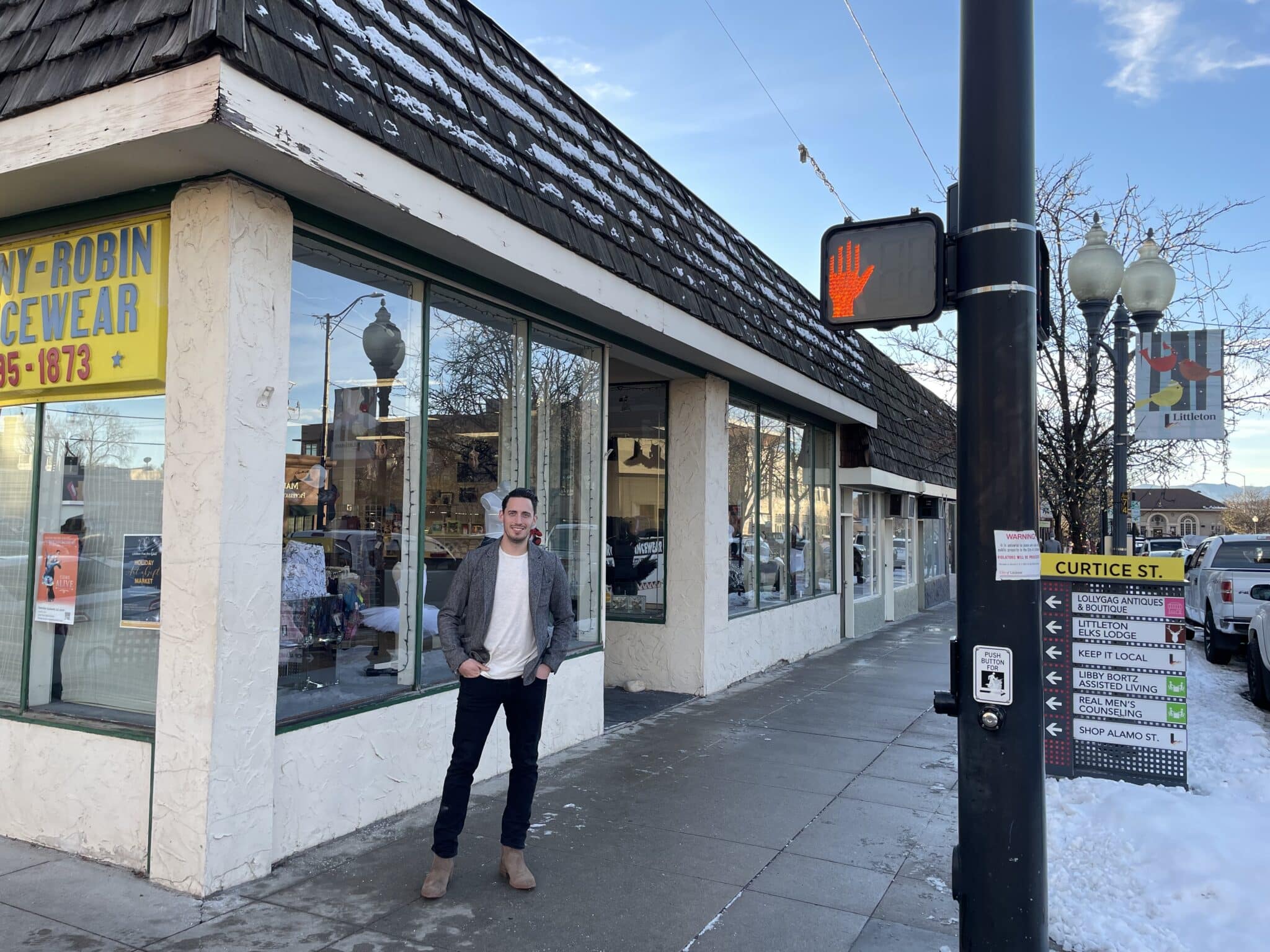 108387