The income-restricted housing portfolio in Sun Valley is tripling.
The Denver Housing Authority has completed two of seven planned residential complexes in the neighborhood between West Colfax Avenue and Sixth Avenue east of Federal Boulevard, an area that has housed lower-wage earners for decades. Two more buildings are expected to be completed by the end of the year.
The redevelopment effort, which began in 2016, pertains to a 28.5-acre site, which includes about 15.5 acres of development space and about 11 acres set aside to become a riverfront park. DHA expects to break ground on the park at the beginning of 2023.
The 333-unit Sun Valley Homes subdivision owned by DHA, which was built in the early 1950s, is being demolished, and replaced with seven structures that combined will have more than 950 units.
"There have been a lot of partners to make this work, and it's the largest in the state that DHA has been able to accomplish," Chris Spelke, DHA's interim chief real estate investment officer, told BusinessDen. "We couldn't do it without city support and this large partnership to add more affordability."
Although most of the developments will be rentals, Spelke said DHA is looking to sell some units to individual buyers.
The buildings within the development are:
• Gateway North (completed January 2021), 95 residential units
• Gateway South (completed June 2021), 92 units
• GreenHaus (under construction; expected completion end of 2022), 129 units
• Thrive (under construction; expected completion end of 2022), 135 units
• SOL (expected to break ground summer 2022), 169 units
• Joli (expected to break ground summer 2022), 133 units
• FLO – senior living facility (expected to break ground in 2023), 212 units
Altogether, the complexes are expected to house about 2,500 people, DHA estimates.
At least a third of all units will be reserved for people making 20 to 30 percent of Denver's median income, or less than $22,000 a year for one person. About half of the units will be for people making 40 to 70 percent of the median income, or between $38,000 and $46,000 for one person, and about 20 percent of the units will be priced for people making no more than 90 percent, or $66,000.
People who lived at the previous subdivision along Alcott Way were given the option to move into the new residences, Spelke said.
The cost of the structures will be about $420 million, which includes investments from DHA, the city, state and Colorado Housing Finance Authority to leverage an initial $34 million in federal grants, Spelke said.
The partnership expects to spend another $58 million building the park and on infrastructure costs such as fixing 13th Avenue, as well as acquiring 8 acres owned by Xcel Energy just north of 11th Avenue. DHA acquired some of that land in 2021. It will need to be cleaned up before development takes place because it's where Xcel stored oil and gas for decades.
Spelke said DHA over the next couple months will propose ways to finance more of the project's infrastructure and the riverfront park.
Once the above projects are completed, DHA will still have about 10 acres in the area for development. The organization estimates it could house another 500 to 800 people.
According to DHA, Sun Valley residents represent more than 33 different cultural backgrounds and speak more than 28 languages. A quarter of Sun Valley's residents identify as first-generation immigrants, 4 percent as second-generation immigrants and 20 percent as refugees.
The Food and Business Incubator/Greenhouse is planned to be 7,000 square feet, located within the Joli building, with five to six storefront bays, a commissary kitchen and an educational platform for local food entrepreneurs to develop their restaurants.
Some of the other projects that have sprouted in Sun Valley include The Grow Garden with the Denver Botanic Gardens, a 1,000-square-foot urban farm along the Platte River. The garden produces 5,000 pounds of vegetables annually that are distributed to the Sun Valley residents through weekly "pay what you can" farmers markets.
The Decatur Fresh Marketplace recently opened at 995 Decatur St., selling fresh food and international groceries, and providing job training, according to its website.
DHA owns more than 12,000 residential units throughout the city, according to its website.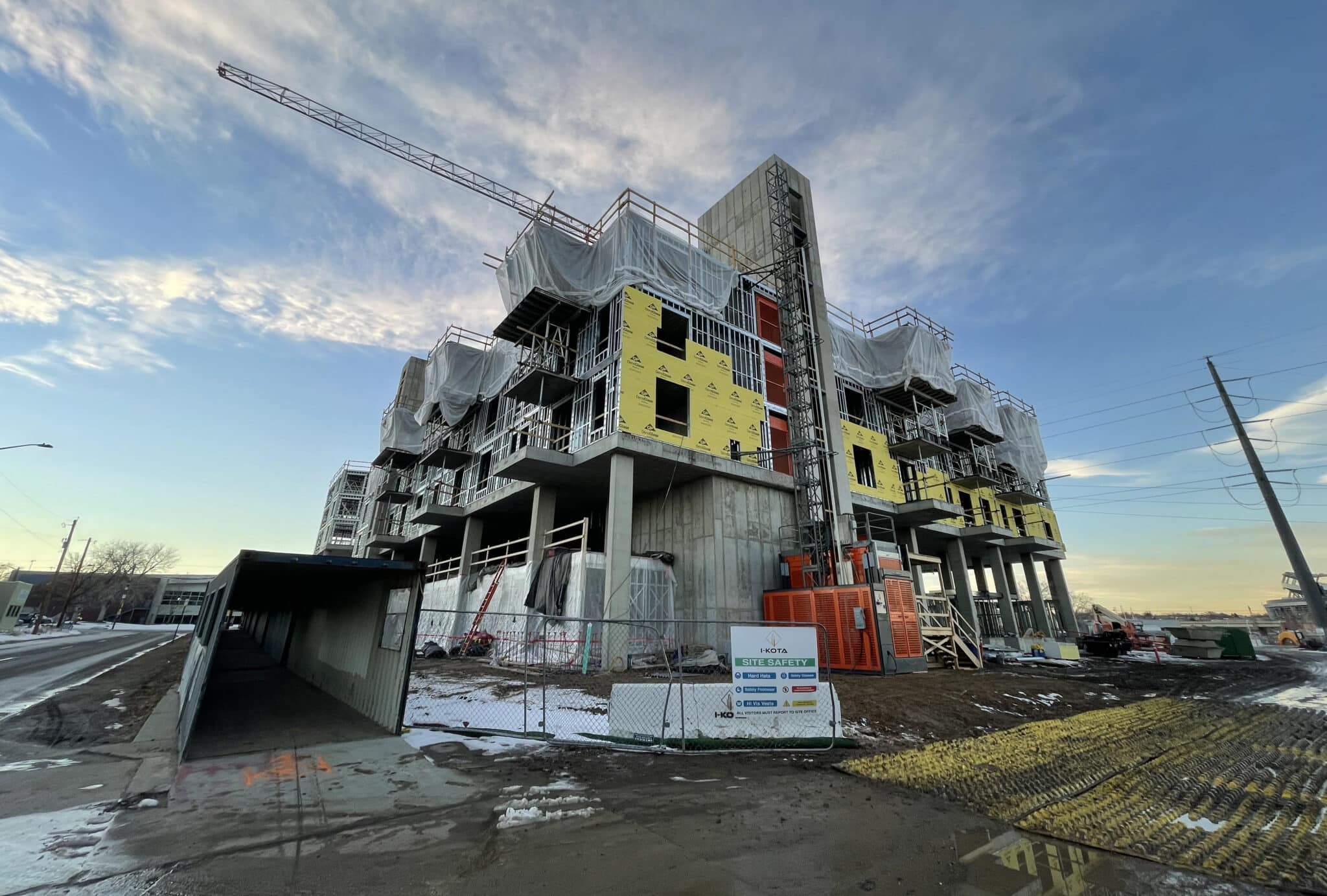 108249