There will be more than there were two years ago.
That's what officials with the Metro Denver Homeless Initiative and the city are saying about the number of homeless people they expect to count the night of January 24 and into the morning of the 25th, during what's known as the "point in time count."
"My sense is that our community's eyes don't deceive us, and everyone has the sense that unsheltered homelessness numbers will increase," Chris Conner, Denver's director of homelessness systems strategy, told BusinessDen. "I think we'll see the increase in those numbers that everyone has been feeling."
The effort to count Denver's homeless population is set to return in full next month, after being done in a modified form this past January.
Jamie Rife, director of development and communications with MDHI, told BusinessDen that the count was done only at shelters in 2021 due to COVID-19.
That means the organization only got a "sheltered homeless" count. But next month, MDHI will again seek to put a number on the homeless individuals who don't spend that night at a shelter — the segment known as "unsheltered homeless."
Denver had 3,336 homeless people (2,792 in shelters and 544 on the streets) in 2017, and that number has been growing since.
• In 2018, it was 3,445: 2,836 sheltered and 609 unsheltered.
• In 2019, it was 3,949: 3,003 sheltered and 946 unsheltered.
• In 2020, it was 4,165: 3,170 sheltered and 995 unsheltered.
• In 2021, the sheltered-only count found 3,750 individuals in that one category.
The count allows continuums of care, institutions that are tasked with helping people find adequate housing and are guided by the federal government, to understand not just how many people are without housing but what their circumstance might be.
"What we're able to do is take a snapshot on a single night and get demographic data on people experiencing homelessness, race, gender and household barriers and system involvement and foster care and things like that," Rife said.
Denver will have its Early Intervention Team conduct the count in January, Conner said. Rife said to ensure they don't overcount, staff members ask for the first three letters of a person's first and last names and cross reference the data with other counters.
"We do kind of try to encourage people to ask where (someone) slept that night, and that gives us a good idea," Rife said.
This January's count is especially important for Denver because it will set the baseline number for Denver's goal of cutting unsheltered homelessness by 50 percent in the next five years as part of a plan the city recently adopted, he said.
The Department of Housing and Urban Development requires local continuums of care to do a count every other year, but Denver has been doing them each year since at least 2005, according to the department's website. 
"It has been important over the years … to assist local planning and understanding homelessness," Conner said. "There's built-in limitations to the (count), but this year we're wanting as complete and accurate and robust a count as possible, and we're taking some strategies into account to improve upon that."
Conner said Denver will start trying to count people living in RVs and cars as well as other unconventional means of staying overnight.
"We're looking to learn what's behind that number from demographics," Conner said. "It's really important to be counted in that way, too. Encouraging people to not decline to do a short interview if they're approached during 'point in time.' That information we get through the survey is really important."
Although the count takes place in January, the numbers won't be released until June or July, Rife said, as cities compile and vet information before releasing the data.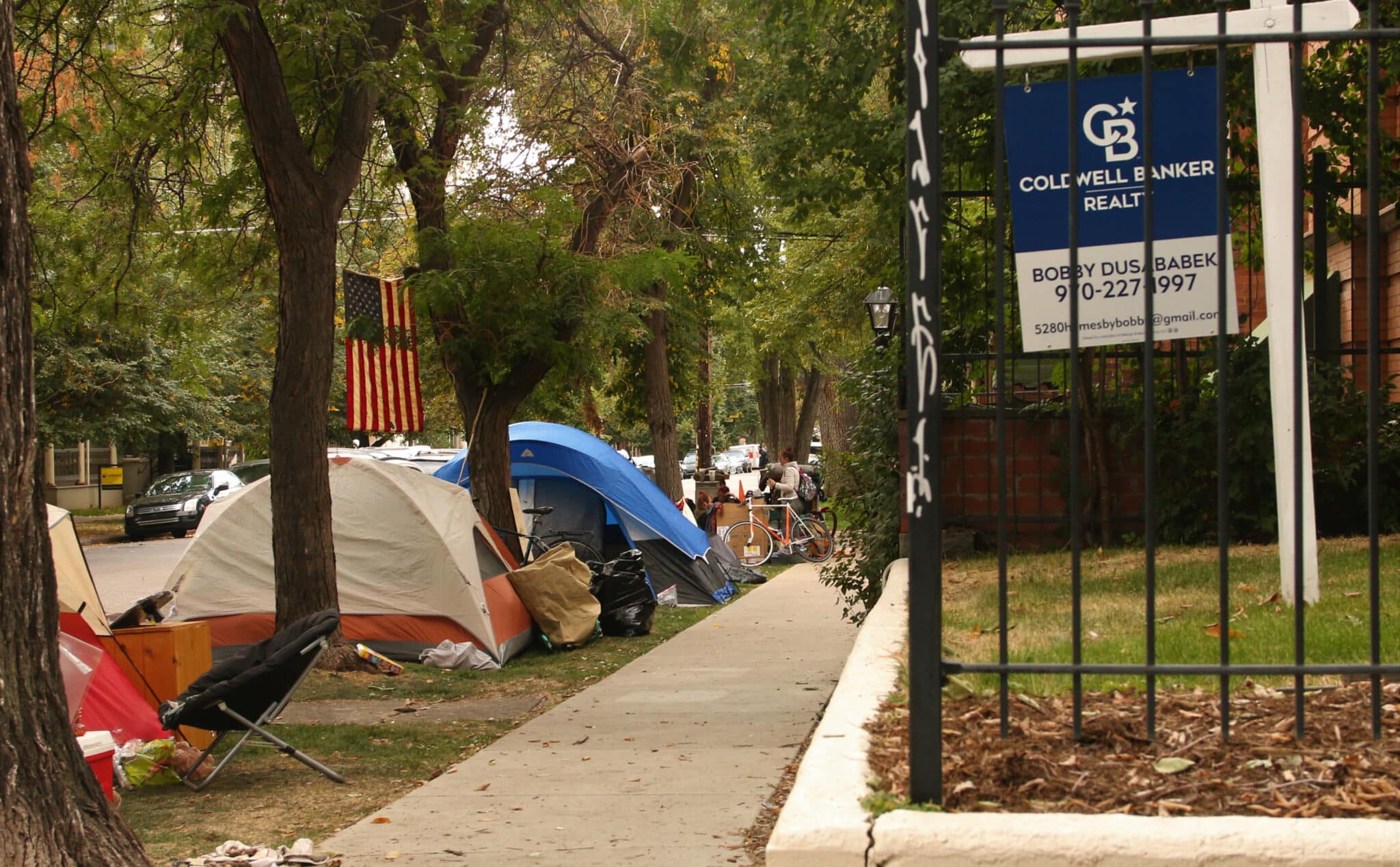 107998