Get that mask ready again.
Denver Mayor Michael Hancock announced Tuesday that Denver businesses must either require everyone to wear masks indoors or check that customers entering their establishments are fully vaccinated.
The latest public health order related to COVID-19 goes into effect today, and it is expected to last through Jan. 3.
For businesses that mandate masks, the new order is straightforward. Customers would not have to wear masks when consuming food.
For those that plan to check the vaccination status of customers, there's some nuance.
If businesses decide to check the vaccination cards of customers, they can allow in some unvaccinated individuals, officials said. But 95 percent of people inside the business at any time must be fully vaccinated.
Officials said businesses could try a mix of days where they require vaccinations or just masks.
Denver first started mandating masks be worn in public settings in May 2020, but that was lifted for most places this past summer. Tri-County Health Department and Jefferson County Public Health issued similar mandates to require masks be worn in indoor public settings on Monday.
"We've all understood that managing this pandemic was not something any one of us could do by going it alone," Hancock said. "We needed to move together as a region to close any gaps in our response to this virus."
Hancock said Denver's fully vaccinated rate is just below 70 percent, with 76 percent of eligible residents having received at least one shot. The order includes an exemption for people who cannot wear a mask consistently because of medical reasons, people who are deaf and others.
Denver Health CEO Robin Wittenstein said during the announcement that the health order to require masks was reinstated because metro Denver hospitals are near capacity and ambulances have had to divert patients to other hospitals.
"Our system is on the brink of collapse," Wittenstein said. "We truly are at a point where we cannot continue to do what we are doing without help from the people in the metro region."
Although Denver Health did not provide the percentage of people from Denver hospitalized for COVID compared to those from outside the city, the health system said the lower number of vaccinations outside the metro region has contributed significantly to the latest COVID case surge.
Bob McDonald, executive director of the Denver Department of Public Health and Environment, said 83 percent of people hospitalized in Colorado currently are unvaccinated.
McDonald said although there are breakthrough cases of people who have been vaccinated, the mortality rate is disproportionately higher for unvaccinated people.
According to the Denver order, people who violate the mask and vaccine rules could be fined up to $5,000.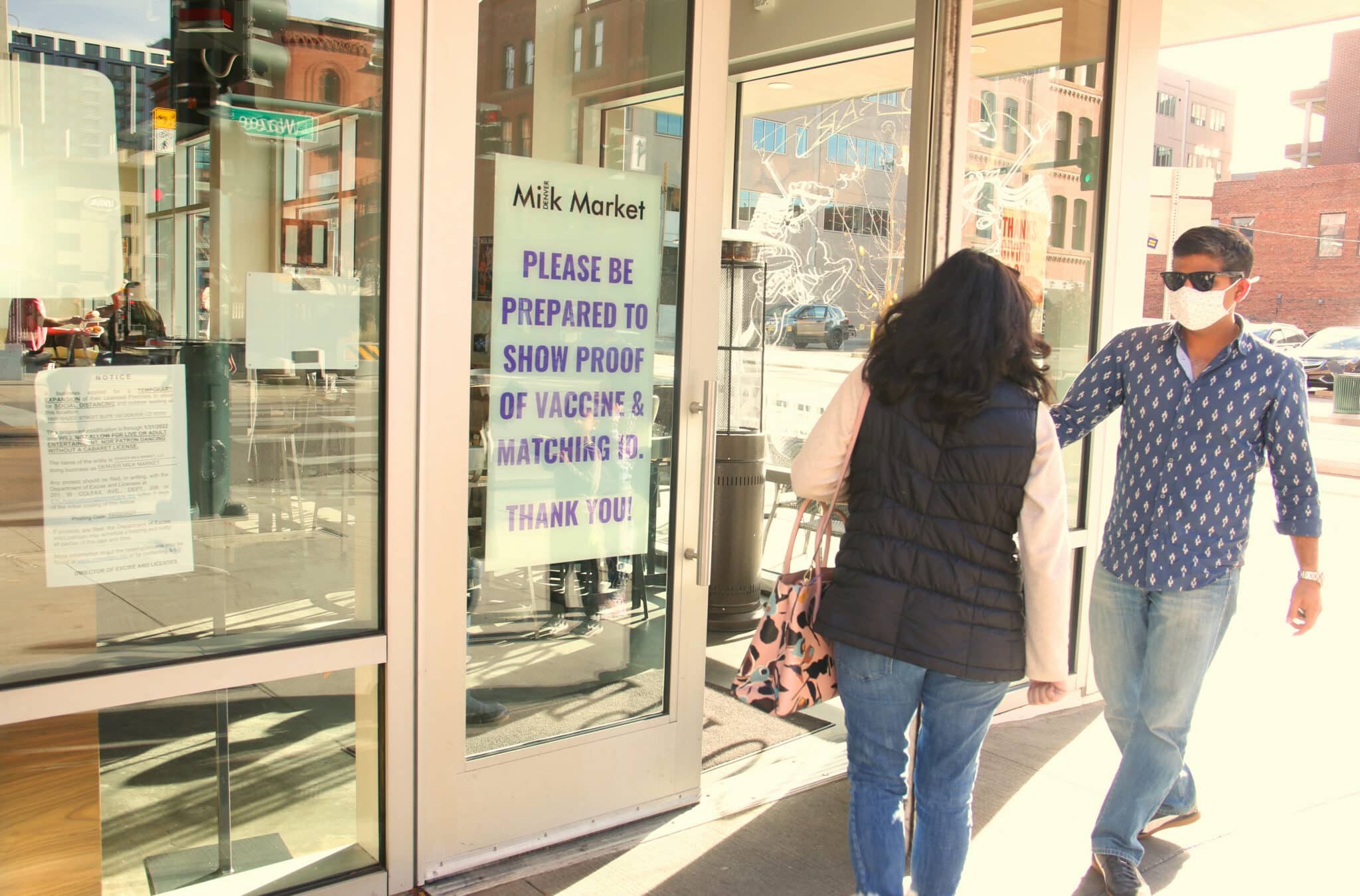 107593