Denver's newest approved homeless encampment has opened without a "good neighbor agreement" in place.
Colorado Village Collaborative, the nonprofit that operates the campsite at 780 Elati St., and the La Alma-Lincoln Park Neighborhood Association negotiated over a possible agreement but were unable to come to terms, the two parties said.
"We said it really serves no purpose," said Christine Sprague, president of the La Alma-Lincoln Park Neighborhood Association. "It's nothing more than a communication agreement, and they agreed to communicate once a month. But there's been no accommodation of the requests."
An agreement is not required for the campsite to operate, and it opened last week.
Generally, however, parties using a property in a new or unusual way often seek to reach an agreement with those nearby to show that they are, well, a good neighbor. Property owners and developers often seek to hammer out a good neighbor agreement before they approach the city to ask that a property be rezoned.
CVC has had good neighbor agreements in place for two of its three previous encampments, in Uptown and Park Hill. It does not have one for its current campsite on the Regis University campus, although it has a lease agreement with the college itself. That campsite is farther from homes than the others that have been established.
In a statement Monday, CVC said it was "disappointed" the neighborhood association decided to leave negotiations.
"Though GNAs (good neighbor agreements) are not required for our operations, we've been through the process of negotiating and upholding GNAs on several occasions over the years," CVC stated. "With this particular GNA, we applied lessons learned from the past to keep the focus of the agreement on the interactions that occur between neighbors outside of our site and the communication channels that we create between parties to the agreement on an ongoing basis."
CVC said they want to answer questions and address concerns of the neighbors, but it could not sign an agreement that "exceeds a focus on neighborly interactions and communication channels."
"We remain seated at the negotiations table and welcome the return of (La Alma-Lincoln Park Neighborhood Association) if they choose to rejoin us here," CVC stated.
Sprague said one of the key issues for the neighbors was that CVC would not agree to not establish a second campsite within a quarter-mile of the Elati campsite while it is in operation.
The one request CVC did agree to, Sprague said, was to limit the site's operation to no more than two years. The Elati campsite is scheduled to operate through at least 2022, but CVC has an option to renew its lease through the end of 2023.
Sprague said she doesn't think there will be problems with the campsite, but said it was frustrating to go through the agreement process and come out of it with nothing.
"They would have done less damage if they didn't pretend to seek our input," she said. "Don't make us jump through all the hoops when you didn't really intend to make any kind of modifications to accommodate the request of the neighbors."
The neighborhood organization will now try to work with the landowner, Denver Health, which is leasing the 0.28-acre lot to CVC.
CVC announced plans for the encampment on Oct. 18. Some nearby residents, including the homeowner adjacent to the lot, put signs up in protest, asking Denver Health to cancel the lease. The campsite has 40 tents, and can fit up to 50 people.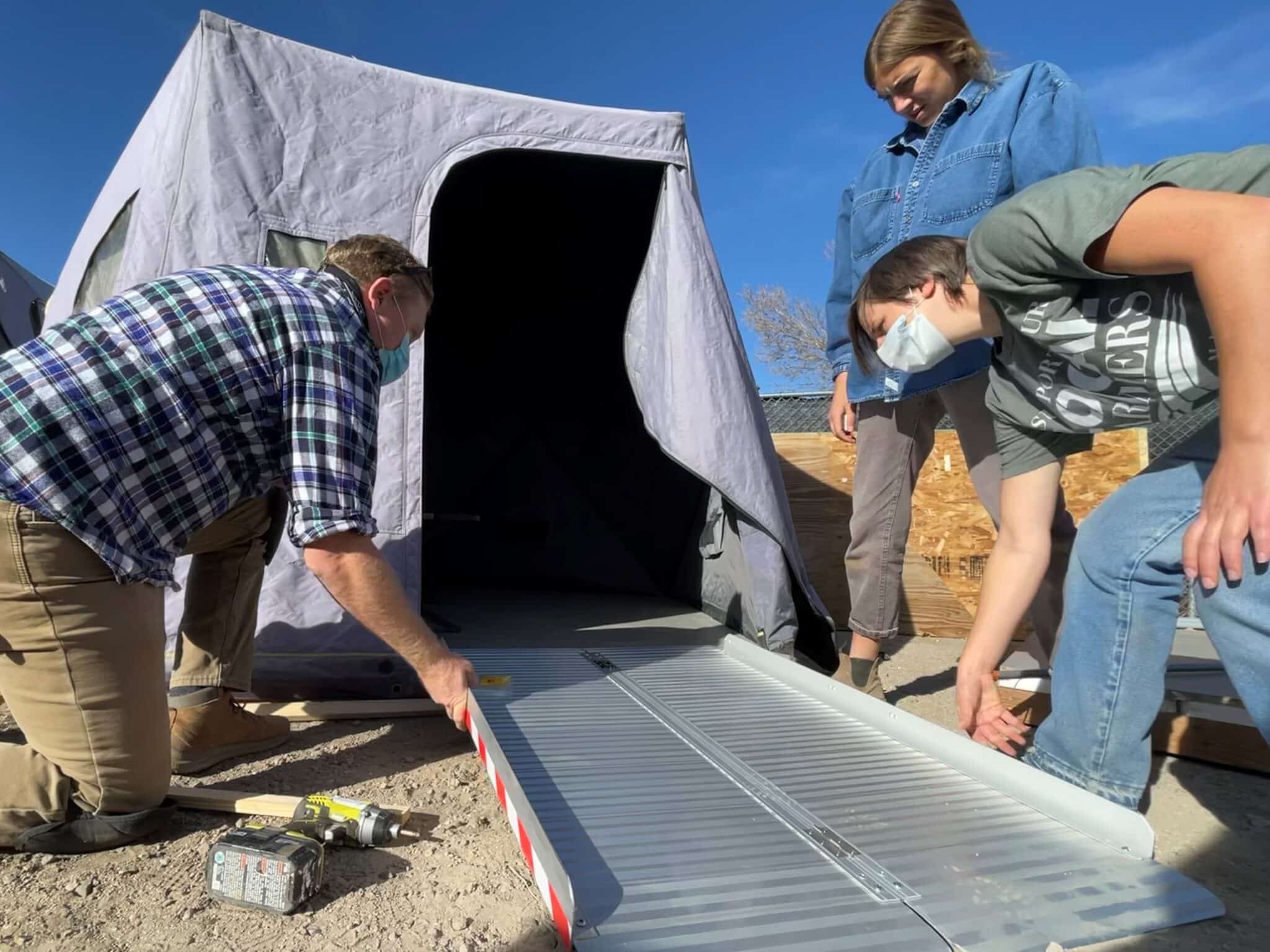 107577