It took three meetings, but a proposed flavored tobacco ban is headed to the full Denver City Council.
A council committee on Wednesday unanimously advanced a measure that would ban the sale of flavored nicotine and tobacco products that have not been approved by the U.S. Food and Drug Administration to help people quit smoking. That would include certain flavored cigars, vaping products and chewing tobacco.
But the committee made two changes to the measure first. It exempted hookah lounges and the sale of tobacco used in those devices, as well as the sale of premium hand-rolled cigars and pipe tobacco.
The exemptions for hookahs were spurred by some businesses saying it is a culturally significant device. The exemption of premium cigars was due to council members saying those products have not been identified as being a problem with children.
"We are not talking about prohibition here; we are talking about the sale of flavored tobacco, predominantly used by kids and not adults," said Councilwoman Amanda Sawyer, who introduced the bill with Councilwoman Deborah Ortega. "Data shows that this policy change decreases accessibility to these products by kids and also incentivizes adults to quit altogether."
The full City Council is expected to act on the bill in the coming weeks. If it passes, the measure will go into effect July 1, 2022. After a year, the council would receive a report from city staff with statistics on youth access to flavored tobacco products.
The bill calls for violators to receive a warning for the first offense. Subsequent offenses could lead to a store losing its tobacco retail license.
Edgewater, Boulder, Aspen and Glenwood Springs have already passed bans on the sale of flavored tobacco.
But the owner of one retail shop along Colfax Avenue told BusinessDen that a ban in Denver could put his business "in a desperate situation."
Phil Guerin, the owner of Myxed Up Creations at the corner of Ivy Street and Colfax Avenue, which sells vaping products and other smoking accessories, said the ban would be perilous for his business.
"I sell my (vaping products) as an alternative to cigarettes," Guerin told the committee during public comment. "My father died from smoking cigarettes, and … I wish it would have been available to him."
Councilman Kevin Flynn has expressed interest in two modifications to the measure: one allowing the sale of menthol cigarettes and a second allowing sales at stores that only allow customers 21 and older. He said he may bring those amendments for consideration when the bill is heard by the full council.
Sawyer said she would not support an exemption for 21 and older stores, saying people who are old enough would purchase the products for those who are underage.
"What we see is there's a loophole that gets exploited, that waters down the impact of the policy," Sawyer said, adding the city reported 40 percent of retailers are not compliant with Denver's current laws.
Michel Holien, manager of preventative services for Denver Public Schools, told the committee Tuesday that there has been an "explosion" of vaping incidents at schools.
"Our students really think vaping is safe because they really don't know what's in these products," she said. "They don't realize they're being exposed to carcinogenic chemicals. As you move forward with this policy, please do not exempt age-restricted stores or menthol."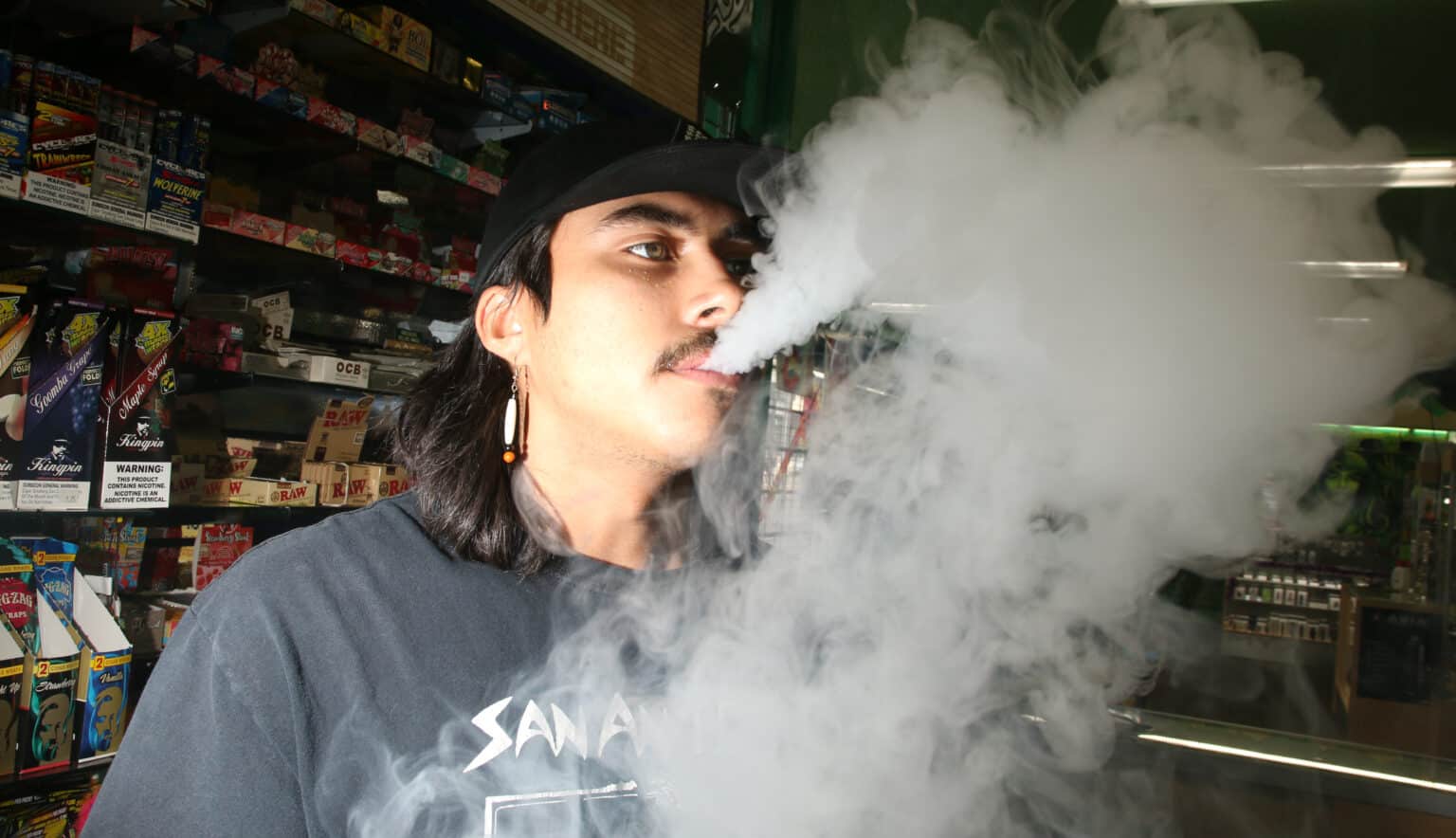 107465