Tai Beldock is stepping out of line.
The co-owner of Erico Motorsports has decided to put her role at the motorbike shop on idle and focus on her newfound passion: shoes.
Beldock just opened the first Embassy London shoe store in the U.S. at 2855 Walnut St. in RiNo, next door to Erico.
"I'm moving on to the next step and doing something new with my life," Beldock said. "I'm 58, but I can still kick a little."
Embassy London is a U.K. brand known for its women's and men's leather shoes with intricate and colorful handmade designs. It was founded in 2011 by the son and daughter of a Lithuanian shoe merchant and has three stores in Great Britain.
Beldock and her husband John opened Erico Motorsports in 1993, which became one of the leading motorcycle dealerships in the country for the U.K. brand Triumph. They moved the business to its current location in RiNo in 1999.
Several years ago, while attending a Triumph dealer conference, Beldock visited the Embassy London store in Oxford and "became enamored with their charismatic shoes," she said. Since then, she's filled her closet with the brand.
"I come to Erico pretty much every day and lots of times I'm in jeans because it's a motorcycle shop, and these shoes were such an incredible pop of color to everything I wore," Beldock said. "Everywhere I went, I could not walk into any place without someone asking me where I got the shoes."
When the pandemic hit and she was unable to travel to the U.K., she resorted to buying the shoes online. But, she said, the shipping fee was "ridiculously high."
So, she decided to send the company an email and ask if she could help distribute the shoes in the U.S. There were several "getting to know you" Zoom calls over a few months before the company agreed. But ultimately, it was Beldock's love for the shoes that won them over.
"I know the reason they picked me to be their U.S. distributor was because they could tell how passionate I was about the product," Beldock said. "I mean they only had to look at my sales, and they saw how many shoes I had bought. So, it was pretty obvious I was pretty crazy about their shoes."
Embassy London already has a U.S. customer base of more than 20,000 people, according to Beldock. And she plans to market the brand on social media through advertisements and "influencers," as well as through local events around town.
Last week, she launched the company's U.S. website. Beldock's found a fulfillment center in Denver called Next Level Resource Partners at 600 W. Bayaud Ave. in Baker, where she will ship the shoes from.
In addition to her love for the shoes, Beldock connected with the founder of Embassy London's business mentality.
"The shoes are made in small batches in small European factories, and several of the details on the shoes are done by hand," Beldock said. "The man who runs the company, Tomas, is also the lead designer along with his sister. They're intimately involved in every aspect of the business, just the same way John and I are at Erico. We both spoke the same love language when it comes to that. You know, you love your business so much and put your heart and soul into it, and that's exactly what we both do."
The new Embassy London store in RiNo occupies 450 square feet next to Erico Motorsports. It has around 120 styles of shoes on display, 80 percent of which are women's.
"When I was a little girl, I just remember you put your foot in the Brannock, and you'd get yourself sized, and the employees would sit on the little stools," Beldock said. "I have all of that in the shop, and it's going to be a real vintage experience. You're going to feel like how I felt when I walked into the Embassy London in Oxford and feel that you're buying something really special. There's nothing cluttering it up, no clothing. It's all about the shoes."
In addition to the store and website, Beldock has designed five shoes for Embassy London that are inspired by the outfits worn by Michelle Obama, Jill Biden, Kamala Harris, Amanda Goreman and Lady Gaga at President Joe Biden's inauguration. All five will be sold at the Denver store, but just two of them are being sold in the U.K.
Once she gets the business up and running online and in Denver, Beldock plans to expand throughout the country based on demand.
"The website is going to be very telling," she said. "I'll do a ZIP code analysis and determine where there is demand. I want to build systems that allow for great customer service, and ensure that I'm paying the respect to the brand that it deserves."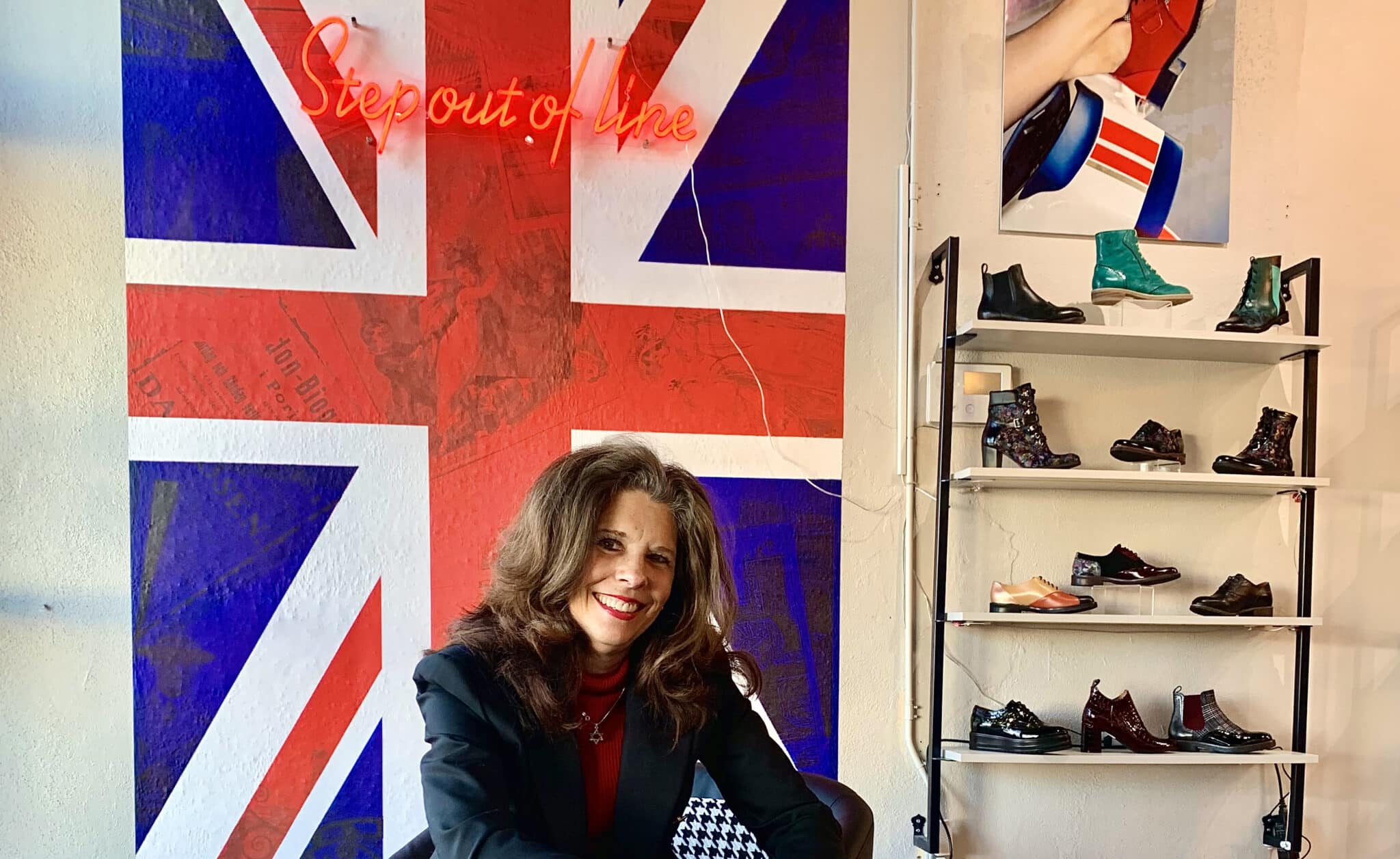 107196