Marco Albertin and Tony Hopson, both natives of Italy, long for the days eating dinner at their nonnas' houses.
"It was the happiest times of our lives seeing our grandfathers with a glass of wine in their hands," Hopson said. "For most Italians, we wish that on everybody."
So, they've decided to bring Italy to Tennyson Street.
This week, the business partners are opening Voghera Ristorante & Apericena, an Italian small plates restaurant, at 3963 Tennyson St. The unit was previously home to The Way Back, which closed last year due to the pandemic.
"If we could share some of the happy times we had with that Italian lifestyle in Milan or Livorno, where my nonna is from, if we could pass that on to our neighbors here, that's it."
Albertin named the restaurant after his hometown of Voghera, just 40 miles outside of Milan. He moved to Denver in 2014 after briefly living in Orlando and working for Disney. Locally, he worked at a variety of fine dining Italian restaurants, including Firenze a Tavola and Il Fornaio in the Denver Tech Center, where he met most of his current staff.
"The traditional Italian immigrant tale is when you come here, you either work for the mob or the restaurant," Albertin said.
Hopson was born in Pisa but grew up in Denver. The business partners met while Albertin was serving at Firenze a Tavola, which is Parisi's upscale Italian concept located in the basement of the Berkeley restaurant. Hopson was a regular, and the two quickly became friends.
When the pandemic hit, Albertin decided he was ready to start working for himself. He asked Hopson if he knew anyone who'd be interested in investing in a restaurant, and Hopson decided to jump on board himself.
Hopson works full-time as a senior manager at Cisco, so "Marco will run the business, and I'll drive profits," he said. The duo has also brought on their wives Nicole and Diane to help.
Albertin landed on the idea to open an "apericena," which in Italian is a cross between happy hour and dinner. It was popularized in Milan, and is an informal dining experience with small plates, wines and cocktails.
He plans to open the restaurant Monday through Saturday, starting with an "aperitivo" or happy hour from 3-5 p.m. and followed by an "apericena" from 5-9:30 p.m. The bar will stay open until 11 p.m. or midnight.
Voghera will serve Italian cocktails, such as Aperol spritz and negronis, and wines from 20 different regions of Italy "that you can't typically find in a liquor store," Albertin said.
The restaurant will have a rotating menu, with dishes such as squash and gorgonzola bruschetta in the fall, risottos and soups in the winter, and seafood and charcuterie in the summer. Homemade pastas, as well as dessert made by a French-trained pastry chef, will be available year-round.
Next year, Albertin said they plan to launch a "Giro D'Italia" dinner program. It will highlight food and drinks specific to a different region of Italy each month, "sort of like Stanley Tucci does on his new show," Albertin said.
The co-owners designed the space to have an informal area with a bar up front, a semi-formal area with more tables in the middle, and a formal area in the back with white table cloths, velvet booths and intimate lighting. They've also added decorative details from home, including Hopson's grandmother's plates from the 18th century.
"When you are here, you are coming to my living room, not my restaurant," Albertin said. "Put down your phone, enjoy a glass of wine and plate you've never heard of, and be a good neighbor."
Albertin and Hopson, who said they have self-funded the project, signed a seven-year lease for the 2,869-square-foot restaurant in July, adding that rent on Tennyson Street is greater than $30 per square foot. Chris Lindgren of Transworld Commercial Real Estate represented them in the deal.
The co-owners both knew they wanted to find a space on Tennyson Street. Hopson lives on the street, and Albertin fell in love with it after working at Firenze.
"Tennyson Street needs a bit of diversity and some fine-dining in addition to the multiple pizza and burger spots here," Hopson said. "I think people are craving a restaurant where people recognize them and know their names."
"I don't think my concept would be the same if it wasn't on Tennyson," Albertin added. "Voghera needs Tennyson, and Tennyson needs Voghera. We want to continue the tradition that this street is known for, which is small businesses with owners or operators that you can find there every day."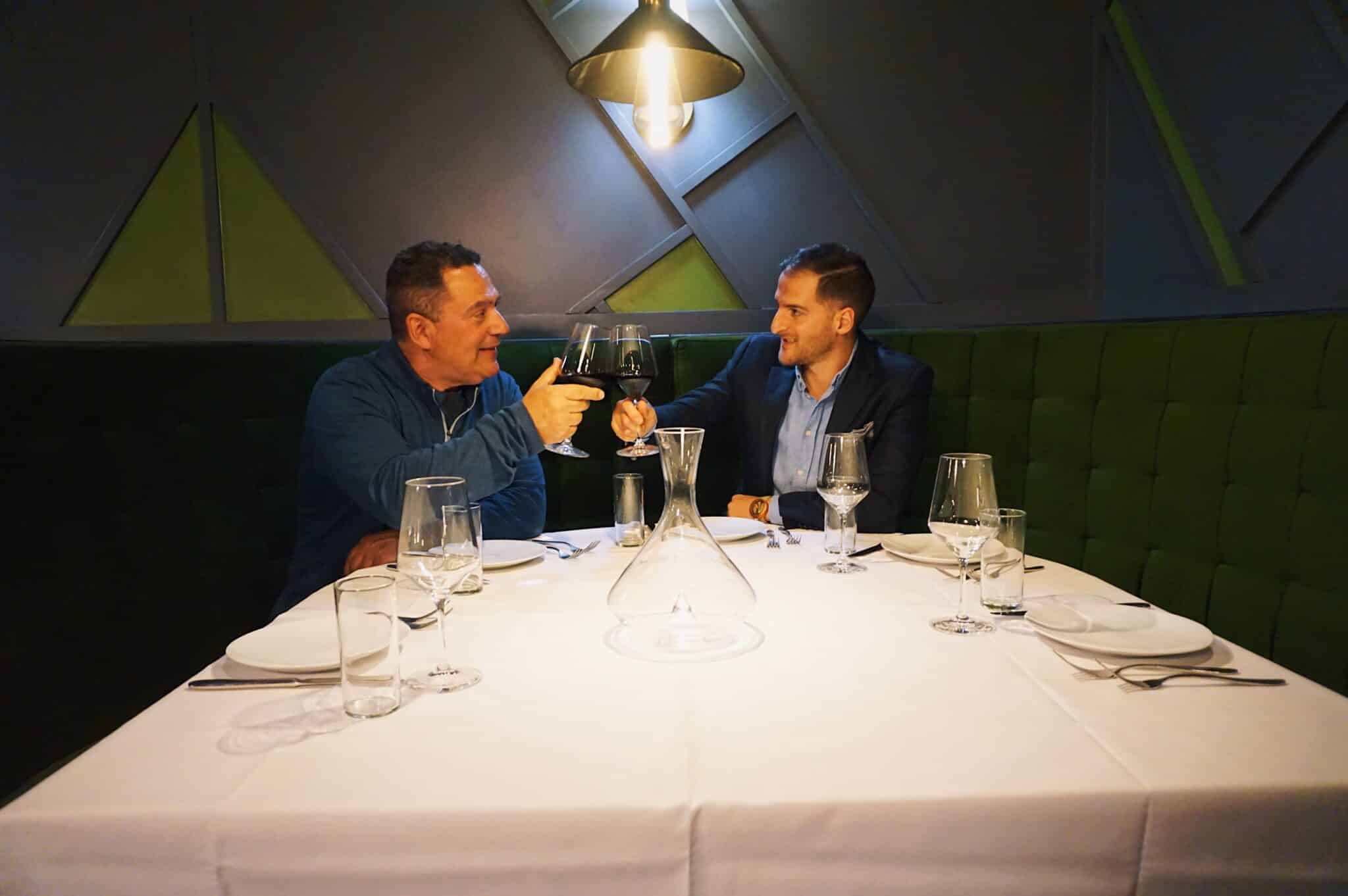 106954