David Birzon isn't one for hibernating during the pandemic.
The CEO of Snooze A.M. Eatery told BusinessDen last week that the local breakfast chain plans to open a spot on the ground floor of The Quayle apartment building at the corner of Broadway and 1st Avenue.
"The more accessible and recognizable we become as a brand, the more we can continue expanding into new markets. So, we love the idea of growing even more in Denver— a place that we will always call home," Birzon said.
Denver-based Snooze, which first opened in the Ballpark neighborhood in 2006, has 50 locations in Colorado, Arizona, California, Georgia, Kansas, Missouri, North Carolina and Texas. In June, the breakfast chain opened a space in Denver International Airport's B Concourse.
And next year, Snooze plans to add 12 new locations, Birzon said, including in Las Vegas and Nashville.
Snooze is known for its bloody marys, creative pancake flights and long list of eggs Benedict.
At The Quayle, Snooze leased 3,500 square feet with a 600-square-foot patio in Baker. The structure was originally built in 1907 as the 1st Avenue Hotel, which offered single-room occupancy for Denver's itinerant workers until the 1960s.
Zocalo Community Development renovated the building in 2019, turning it into 102 income-restricted apartments and a new 25,000-square-foot building that is connected to the back of the historical structure.
"Zocalo had two big projects in the Ballpark neighborhood back in the day, so the very first Ballpark Snooze was my morning meeting place and office, and I've been friends with those guys for years," said Zocalo CEO David Zucker.
"This building was derelict before we renovated it," he added. "But it used to be the crown of the neighborhood, and this corner space was the jewel of the crown. Baker wanted to make sure this wouldn't be a raucous, alcohol-based business that brought in a lot of nightlife. So we're pleased to be honoring the goals of the neighborhood and also bringing in a Denver-focused concept that really cares about the community."
There's 11,000 square feet of retail space on the ground floor, part of which will be occupied by Snooze and another undisclosed tenant. Zucker said he has two other spaces available to lease.
Snooze, meanwhile, isn't resting on its pre-COVID business model. The company sells through delivery apps. And the chain launched a new "ghost kitchen" concept on DoorDash called BodEgga, which has a menu of Snooze-quality dishes, such as breakfast sandwiches, burritos and boozy breakfast cocktails.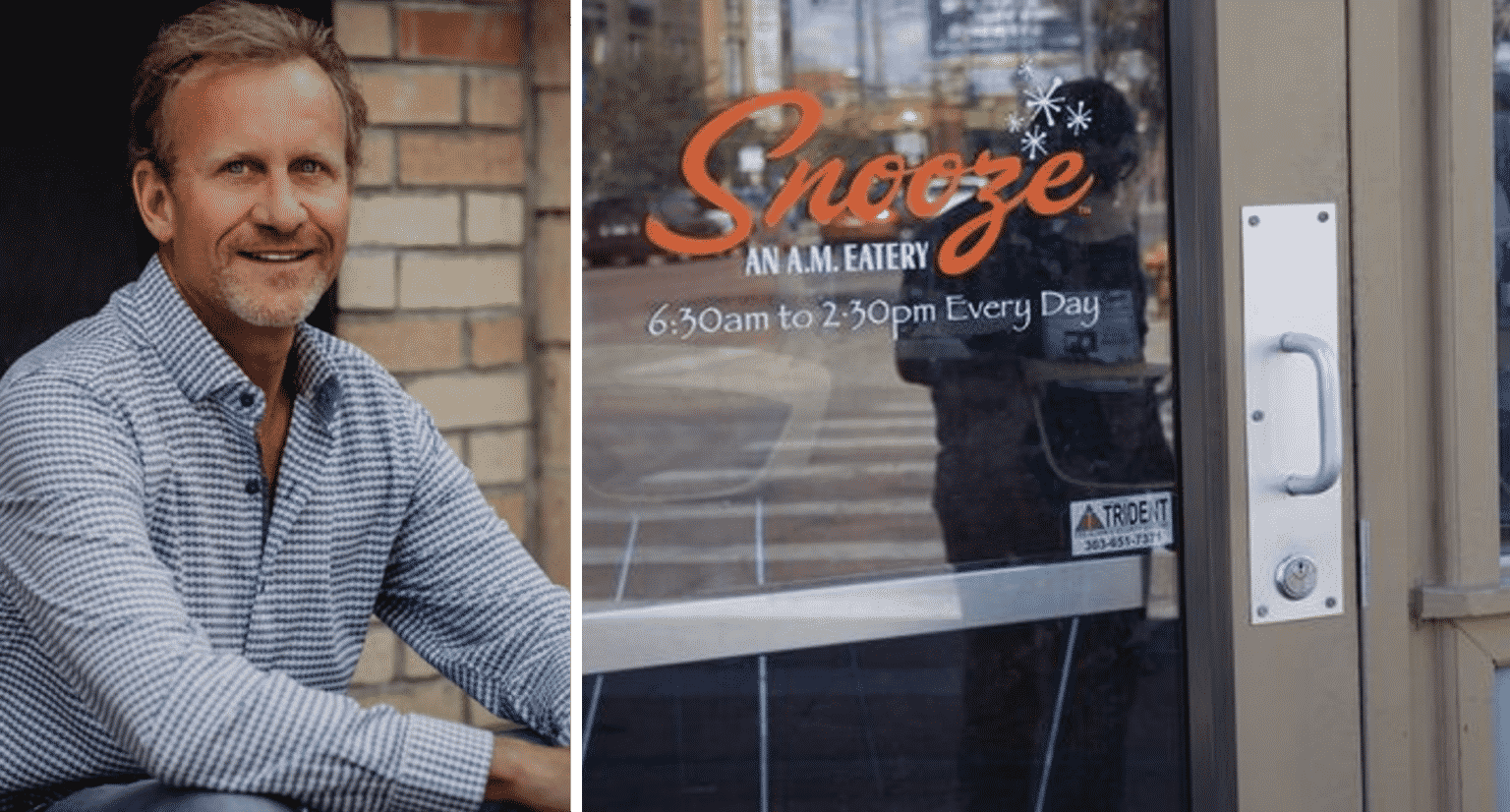 106673