Denver's music scene is already packed with concert halls and live music bars, but Mitchell Foster and Will Minter are offering a new listening experience for fellow audiophiles.
Last week, the business partners and former roommates opened ESP — a "hi-fi" coffee shop and bar designed for high-quality vinyl listening — at 1029 Santa Fe Drive in Lincoln Park.
High-fidelity bars are inspired by Japanese jazz kissas, vinyl listening bars that became popular after World War II when very few people in the country could afford imported American jazz records and high-quality stereo equipment.
The trend has crept into the U.S. over the past few years as vinyl has seen a resurgence.
ESP is Denver's first hi-fi bar. Foster came up with the idea after a friend visited Tokyo and told him about the old-school venues.
Foster, who previously worked for a local real estate investment firm, presented the concept to his roommate Minter, who had a large record collection and previous experience working in restaurants.
In 2019, the two traveled to Japan and visited 40 different jazz kissas for research. They also visited Los Angeles and consulted with the owners of one of the first U.S. hi-fi bars, In Sheep's Clothing.
"My favorite places were some of the older ones that felt really lived-in," Foster said. "Ones that had one guy behind the bar who's the owner or had worked there for 40 years just chainsmoking cigarettes, no teeth. That's his spot and he's super proud of it, and you can feel that energy when you come in. The sound systems were inspiring as well. This one bar called Swing had Western Electric speakers, which are high-efficiency speakers that were made in the '30s for movie theaters."
"The way the Japanese interacted with these bars took me back," he added. "It wasn't a place to just go and be loud or party. Everyone is very respectful of the sound and could sit there without having a conversation, which is definitely not the American mindset."
ESP features Garrard 401 Turntables, a large pair of vintage Klipschorn speakers from 1974 in the corner of the room, a pair of Klipsch Cornwall speakers in the wall behind the bar, and acoustic paneling throughout. They have a large collection of jazz, classical, blues, folk and soul music.
"Kilpschorn speakers are pretty well known in music and hi-fi circles because Dave Mancuso, who was a DJ in New York in the late '70s and '80s, would host these loft parties, and those were his speakers of choice," Minter said. "The point of the parties was to be a place of acceptance, especially for the gay community who was banned from bars."
"Mancuso did not like to have DJs play at his parties," Foster added. "He preferred to call them musical hosts because the beat-matching components limit the breadth of music you can play. And he was a big inspiration for this space because whatever he felt like people needed to hear, he would play."
From 8 a.m. to 3 p.m., ESP serves coffee roasted by Huckleberry Roasters. From 3 p.m. until midnight, the bar serves simple highball cocktails. There's no food yet, but they plan to add small bites to the menu eventually. The founders also plan to invite local DJs to act as "musical hosts" and select records behind the bar on weekends.
"There's rarely ever a late night spot where people can decompress after work, so we really wanted to offer industry people or anyone with a place to wind down at night," Minter said. "Then in the daytime, this can be a workspace or place to have a quiet conversation."
Foster added, "We're not going to go around and shush people but we can turn the volume up or down to make them more aware of how loud they're talking."
Foster and Minter signed a lease for the 1,000-square-foot space, previously home to a law firm, in 2019 and hoped to open in May 2020. When the pandemic hit, they backed out, and later resigned in March this year once things began to recover.
Denver-based Raw Creative designed the mid-modern space, Art Builder's Guild completed the bar's custom woodwork, and Hyder Construction, which owns the building, completed the overall build out.
ESP, which stands for extrasensory perception, was a theme in older jazz music in the sense that musicians felt they were able to read each other's minds and could have a freeform jam session. The name was also inspired by Miles Davis' record called ESP.
Other U.S. hi-fi bars include Tokyo Record Bar, which opened in New York in 2017, In Sheep's Clothing, which opened in L.A. in 2018, and Bar Shiru, which opened in Oakland in 2019.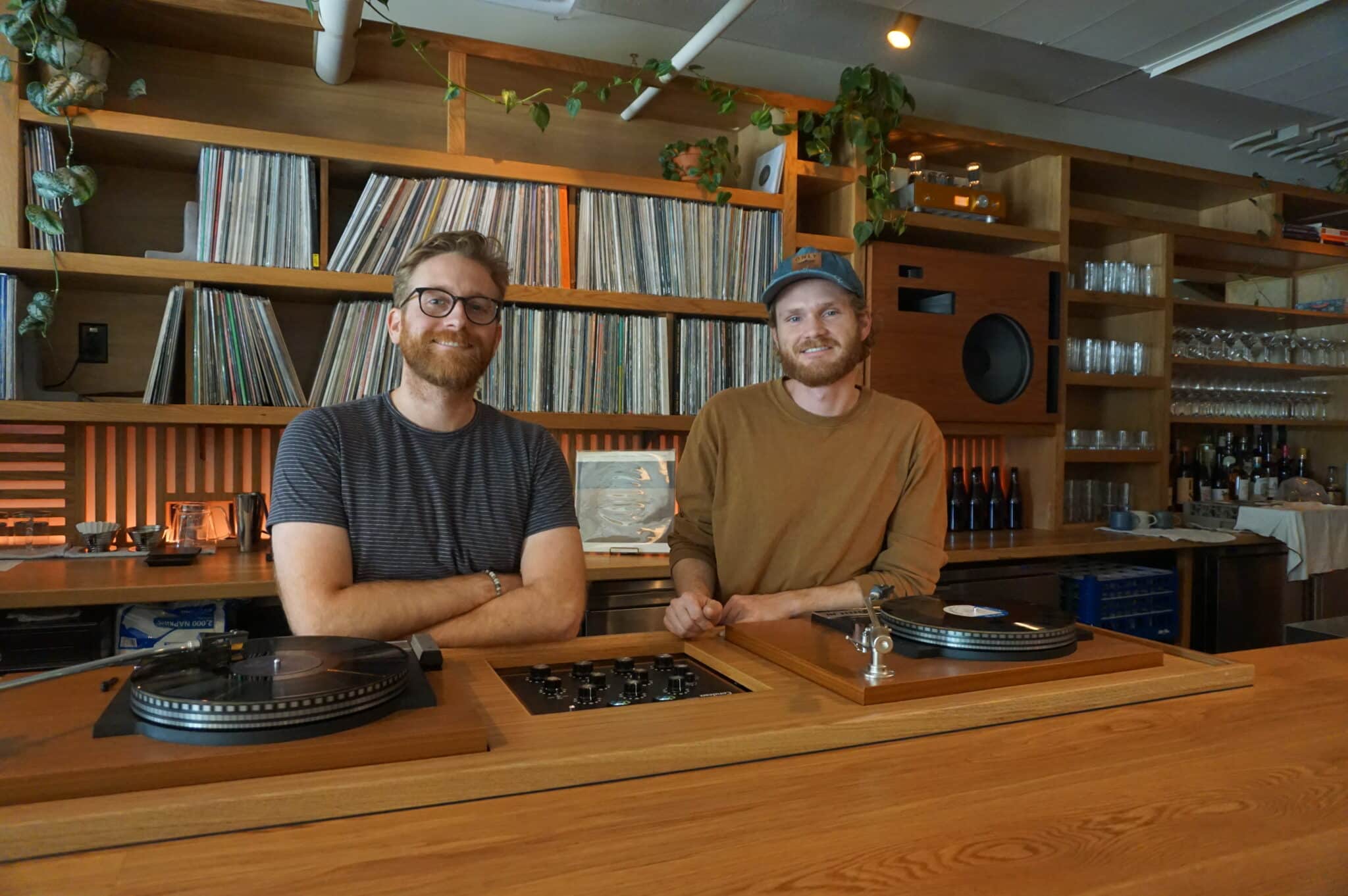 106526