Email submissions to Herd@BusinessDen.com
Law
Dennis Lueck has joined the litigation and dispute resolution practice group of Spencer Fane. He has degrees from the University of Utah and Villanova University.
Construction
Enrique Elizondo has joined Gilmore Construction as a senior project manager. He is a graduate of the University of Denver.
Nonprofits
Richard "Rich" Cowden is general manager of the Mizel Arts and Culture Center of the Staenberg – Loup Jewish Community Center. He has degrees from Colorado Mesa University and Ohio University.
Hospitality
Esther Lee Leach is the director of membership development and engagement for the Clayton Members Club & Hotel.
Housing
Joining the board of the Colorado Housing and Finance Authority: Steven Cordova with Total Concept; Kerri Hunter, Colorado state auditor; Jennifer Kermode with Gunnison Valley Regional Housing Authority; Nathan Peterson with Colorado Modular Homes; Sylvia Wirba with Wagenlander & Heisterkamp; and Amber Hills with FirstBank.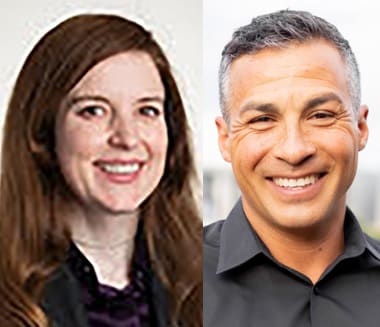 106097