Adams District Court
Pingguo LLC v. Brother Bear Childcare; Charles Steg; and Rochelle Steg
Plaintiff says tenant is in default of a seven-year lease agreement ending Dec. 31, 2021, for 2650 E. 120th Ave., Thornton, with rent ranging from $5,950 to $6,350 monthly, by failing to pay, and further violated the lease when, on June 3, the Stegs executed an agreement to sell Brother Bear to another party, a prohibited assignment under the lease. Plaintiff asks judgment of $32,298.66, and that the lease assignment be voided.
Attorneys: R. Parker Semler, Andrew Oh-Willeke and Jonathan Drucker of Semler & Associates
Filed: 7/30/2021
21cv30862
Arapahoe District Court
Wyco Equities Inc. v. Paramount Residential Mortgage Group Inc.
Plaintiff says defendant leased property at 12835 East Arapahoe Road, Tower II, Suite 250, Centennial, for a three-year term ending May 31, 2021, with monthly base rent payments beginning at $3,877.29 and increasing to $4,086.88. Tenant vacated the property on/about September 2019 and failed to pay rent due, plaintiff says, and failed to meet required conditions in order to assign the lease. Plaintiff seeks damages to be proven at trial.
Attorneys: Michael P. Miller, Benjamin E. Currier and Paige T. Hayes of Miller & Steiert
Filed: 7/29/2021
21cv31298
Wyco Equities Inc. v. Timeshare Termination Team LLC f/k/a Vindaloo Travel Network LLC; Brian S. Wilbur; and Holly Wilbur
Defendant leased premises at 12835 East Arapahoe Road, Tower I, Suite 500, Centennial, expiring Aug. 1, 2022, but on/about January 2021, defendant vacated the property without repairing significant damage to the walls and on/about June 2021 failed to remit the monthly lease payment of $8,067. Plaintiff seeks damages to be proven at trial.
Attorneys: Michael P. Miller, Benjamin E. Currier and Paige T. Hayes of Miller & Steiert
Filed: 7/29/2021
21cv31299
Palazzo Verdi LLC v. Theia Group Inc.
Plaintiff says the parties entered into a lease on/about Sept. 29, 2020, for the 12th floor of the Palazzo Verdi building, in the Fiddler's Green area of Greenwood Village, with Theia taking over part of the space that had been leased to Newmont Mining Corp., agreeing to pay Newmont's final month's rent, totaling $114,489, in order to move in early, and to acquire Newmont's furniture, fixtures, equipment, etc. Plaintiff says to date, defendant has paid no rent, owing $221,203, nor any other amount or for the other items purchased and acquired for defendant in connection with the lease, for a total of $787,815 owed, and estimates the total lost value of future rents plaintiff may claim as additional damages in excess of $3 million.
Attorneys: Christian Hendrickson and Ryan T. Shaffer of Sherman & Howard
Filed: 8/2/2021
21cv31318
Boulder District Court
Rlet Properties Burlington Village LLC v. Upward Partners Longmont LLC; Shawn McCoul; David Gallop; and Bruce Hansen
Plaintiff says defendant leased property at 2251 Ken Pratt Blvd., Unit G, Longmont, dated Nov. 1, 2016, and beginning in January 2020 and continuing through November 2020, failed to make full monthly payments, with the amount due and owing $232,054.27.
Attorneys: James C. Ruger of Ruger Law Firm
Filed: 8/3/2021
21cv30561
Baseline Fortress LLC v. Med Aesthetics 360 LLC; Ruth L. Oswald; Trina Barr
Plaintiff says defendant leased premises at 2995 Baseline Road, Suite 112, Boulder, for a term of April 1, 2018, to June 30, 2023, and has failed to make any monthly payment since April 1, 2020. Plaintiff claims damages of $65,685.88.
Attorneys: James C. Ruger of Ruger Law Firm
Filed: 8/3/2021
21cv30560 
Denver District Court
Data Insights LLC and 31 Capital Advisors LLC v. Unico Bop St. Elmo LLC
Plaintiffs say Unico is the landlord under a retail lease dated Oct. 10, 2017, for space at 1433 17th Street, Suite 150, Denver, which was leased to Rose & Thorn Denver restaurant, which defaulted and Unico took control. Plaintiffs are the assignees of a financing statement, and say they have the rights to possess and sell the restaurant collateral, but defendant has repeatedly refused to provide access. Plaintiffs bring this action to obtain an order requiring defendant to make the premises available so they can remove the collateral, with an estimated market value of approximately $120,000, and proceed with a sale.
Attorneys: Rachel Mentz of Mentz Law
Filed: 8/3/2021
21cv32422
St. Paul Fire and Marine Insurance Co. v. Stone Tops 4 Less LLC
This is an action for breach of a commercial lease agreement, a forbearance agreement and a repayment agreement for property at 6100 E. Stapleton Drive South, Unit K, Denver, for a lease dated Aug. 2, 2012, and expiring Aug. 31, 2021. Plaintiff says defendant has defaulted and seeks damages at trial.
Attorneys: Janette L. Ferguson and Jessica P. Marsh of Williams Weese Pepple & Ferguson Filed: 8/9/2021
21cv32491
Larimer District Court
Pawnee Leasing Corp. v. Landiro A. Vasconcellos d/b/a LGV Express
Defendant leased equipment in June 2018, but has failed to pay. Plaintiff asks damages of $27,502.06.
Attorneys: Harry L. Simon
Filed: 7/29/2021
21cv30537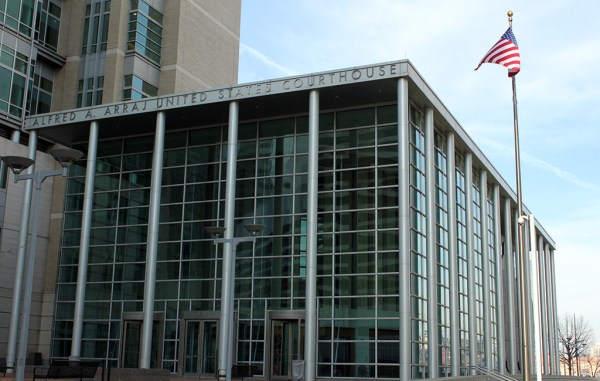 106038