The owner of an apartment building in Arapahoe Square has sued the owner of a nearby office building, saying it and a nonprofit serving the homeless have "encouraged transient encampments to set up residence" outside the latter structure.
Five Points Renaissance LLC, owner of the 23-unit building at 2238 California St., states in its lawsuit filed in Denver District Court last week that "due to the proximity of the two buildings, excessive trash, human fecal waste, used syringes, offensive and extensive noise, rodent infestation, and foul odors resulting from the transient encampments" encroach on its property.
Anthony Spikes, who lives in the apartment building, is also a plaintiff in the lawsuit.
The defendants are Centro Humanitario Para Trabajadores (El Centro), the nonprofit that owns the building at 2260 California St., and Denver Homeless Out Loud, another nonprofit that advocates on behalf of the homeless.
Neither organization responded to requests for comment.
According to the lawsuit, El Centro, which advocates on behalf of day laborers, has not been using the office building since at least March 2020.
The lawsuit claims that, since at least April 2020, Denver Homeless Out Loud has "encouraged transient encampments to set up residence" outside the office building, with El Centro's "acquiescence and/or permission."
"The excessive trash accumulated by the transient encampments blocks the ingress and egress to Plaintiffs' property at 2238 California Street thus preventing access to tenant homes," the lawsuit states. "Despite repeated requests to disassemble the encampments, clean up the trash, and open access to Plaintiffs' property, Defendants continue to allow and encourage such encampments around 2260 California Street."
Denver Homeless Out Loud's Ana Cornelius is also named as an individual defendant in the lawsuit.
"Defendant Cornelius, despite Denver County clean-up efforts and efforts to require the transients to disassemble their encampments, has instructed and encouraged the transients to remain outside 2260 California Street," the lawsuit reads.
There were no tents outside the building Tuesday afternoon.
The plaintiffs accuse the defendant organizations of nuisance and civil trespass, and Cornelius of civil conspiracy.
The plaintiffs are asking the court to rule that the defendants are "temporarily and permanently enjoined from allowing the transient encampments" and that the 2260 California St. property must be cleaned up at least once a week.
Attorneys Clarence Gamble and Marianne Garrison of Ramos Law are representing the plaintiffs. They did not respond to requests for comment.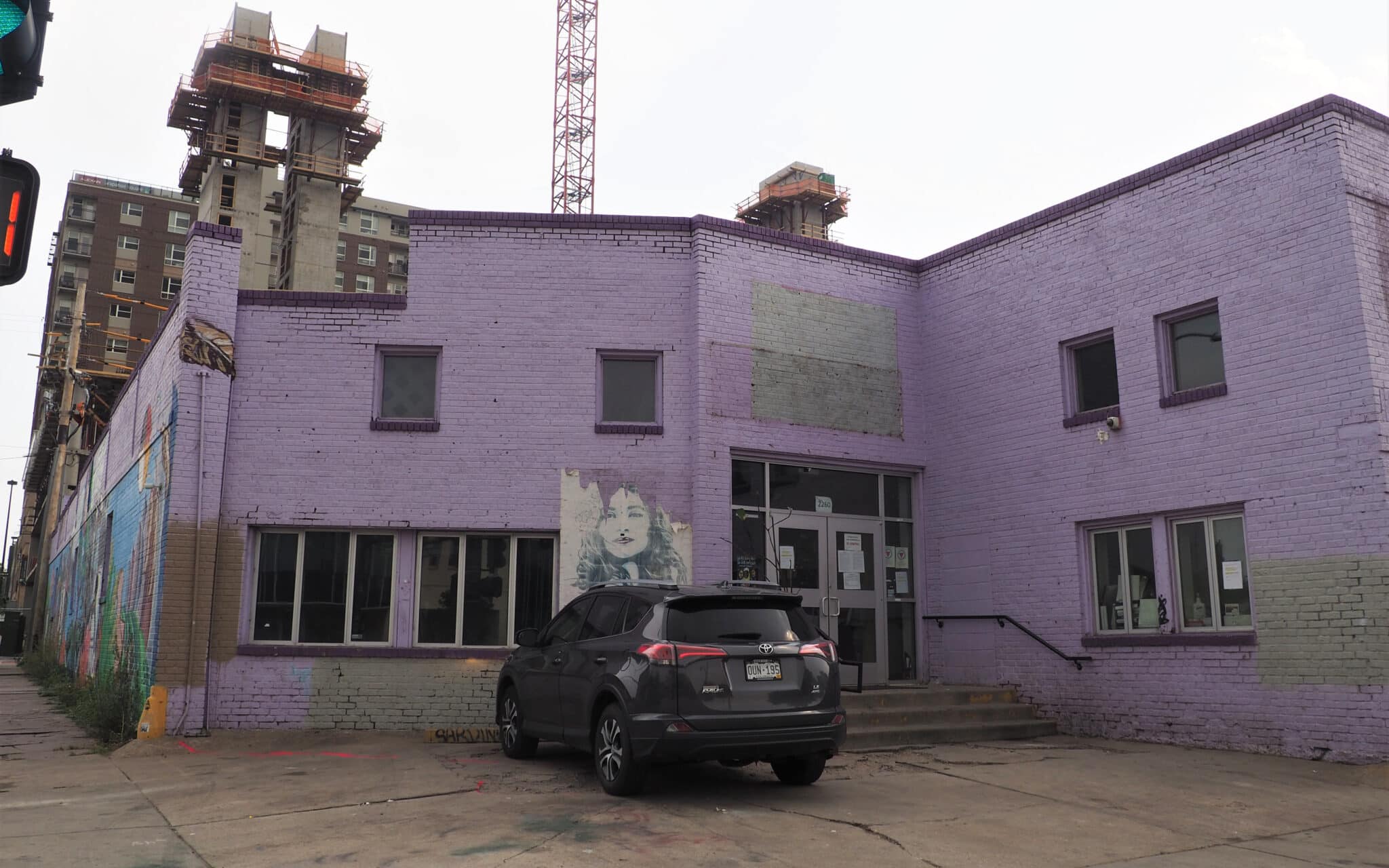 106023