After generating hundreds of millions of dollars in profits for Concord Energy Holdings during the record-breaking February winter storm, a former employee claims in a lawsuit that he was fired for requesting his full $14 million bonus.
Christian Allen sued the Denver-based energy trading company in Denver District Court on July 22, claiming that he is owed another $3 million and that his trading led to profits of more than $140 million.
With 47 employees, per its website, Concord markets an average of 3.5 billion cubic feet of natural gas and 100,000 barrels of crude oil and natural gas throughout North America daily.
Allen was hired as the Director of East Trading in 2018, a job that came with salary and a lucrative quarterly bonus of "50 percent of East Book incentive pool, calculated as 20 people of realized gross margin net of a desk fee," according to the eight-page complaint.
During the historic winter storm of Feb. 11, 2021, Allen's territory suffered power and gas shortages resulting in spikes in oil and gas prices. More than 5 million people lost power across the U.S., including large portions of Texas, where homes were unprepared to face winter weather, according to the lawsuit.
"Consequently, Allen and other Concord employees actively traded natural gas commodities to deliver resources to communities desperately in need of power," the lawsuit contends.
Throughout the price surge, Allen said his supervisor coached him and others to trade as much as possible regardless of credit limits.
"At times, members of Concord's executive team were so enthused by the surge in revenue for Concord that they were cheering from their desks while Allen and others completed trades," the lawsuit reports. "The increased energy demand, hike in natural gas prices, and targeted trading by Allen resulted in $143,332,585 in net profits for Concord in the first quarter of 2021."
Allen accordingly claims he earned a sales bonus of $14,333,258. While Concord energy paid Allen $11 million, he contends the company unreasonably skimmed more than $3 million off the top.
"Concord concocted a nonsensical and contradictory reason to withhold $3,738,250 of the bonus. After Allen protested the reduction to his wages, Concord retaliated against Allen by terminating his employment on May 10, 2021," the lawsuit claims.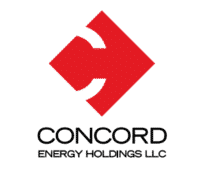 A representative for the energy company declined to explain the wage withholding.
"Concord believes that the approximately $11 million dollars paid to Mr. Allen for his bonus was the full and complete amount owed to him," said Stephen Tsai, general counsel for Concord Energy Holdings via email.
"As this is a pending litigation, Concord will have no further comment other than to state that it disputes the allegations in Mr. Allen's complaint and intends to defend itself vigorously, particularly as Mr. Allen is well-aware of the reasons why he is not entitled to any additional payments," Tsai added.
Allen asked the court to award him the unpaid earnings as well as damages and attorneys' fees.
He is represented by John Leininger of the Dallas firm Otteson Shapiro, which did not respond to requests for comment.
Allen is currently the CFO for LoanVerify, according to his LinkedIn page.