Uniqlo is closing its store in downtown Denver, five years after debuting to high hopes.
The Japanese apparel company says on its website that its location within Denver Pavilions at 500 16th St. Mall — its only store in the state, and one of the mall's anchor units — will close on Aug. 15. The company did not respond to requests for additional comment.
Uniqlo has already closed five stores since January, in Massachusetts, New Jersey, California and New York. In addition to Denver, it is closing stores in Boston and Chicago later this month, according to its website.
Uniqlo signed a 10-year lease for the two-story, 17,000-square-foot space, a source familiar with the deal told BusinessDen Monday. The brand replaced Barnes & Noble, which had been a tenant since the Pavilions opened in 1998.
About 300 people were waiting in line when the store first opened in October 2016, according to Denver Post reporting from the time.
"I suspect the sales will be very, very impressive. The product line and offerings relate to a broad swath of men, women and children and may result in even a wider reception than H&M," Mark Sidell, president of Denver Pavilions owner Gart Properties, told the Post ahead of Uniqlo's opening.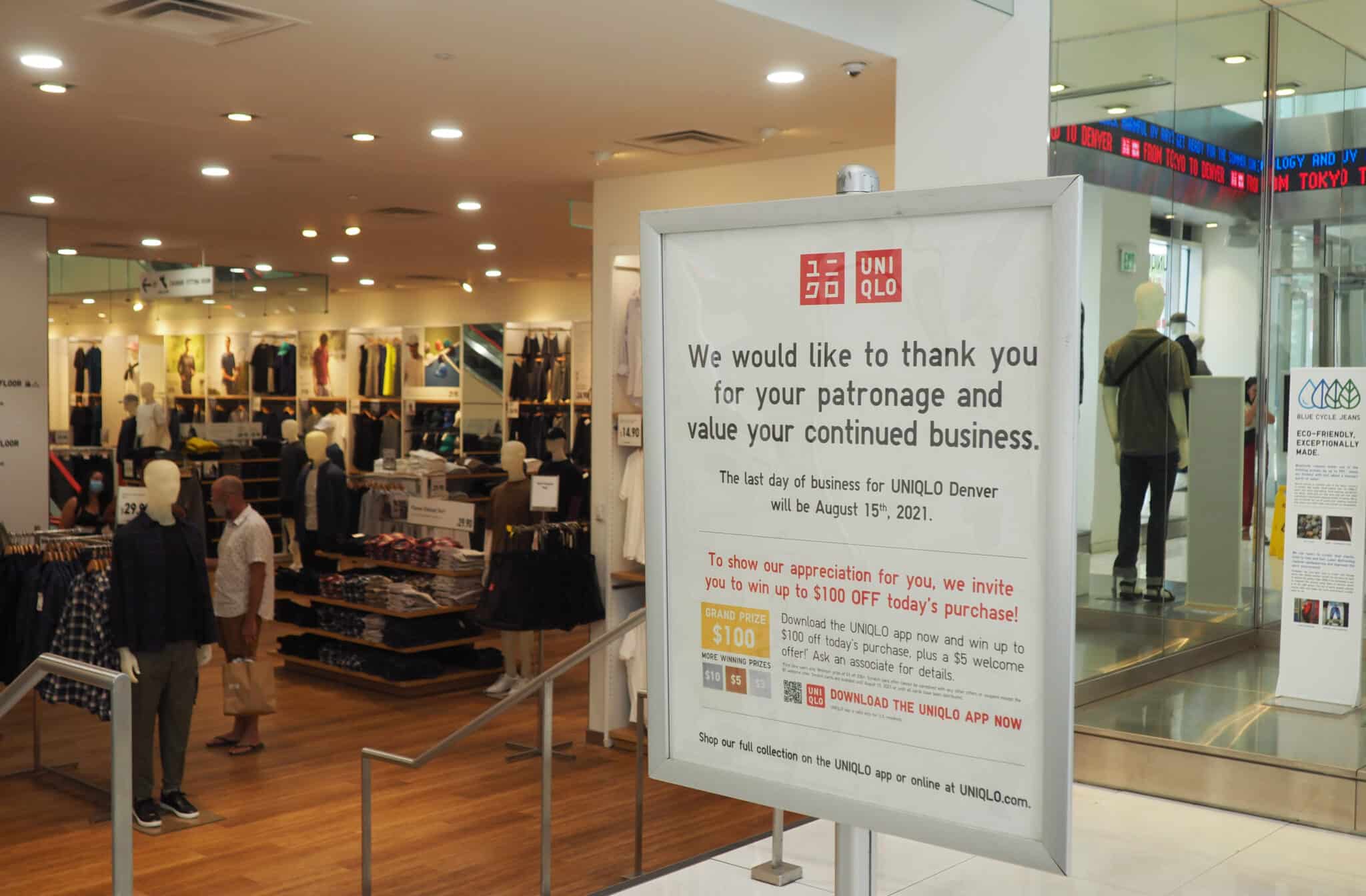 105807