Dave Kiefner said he wants to foster a circular economy — an economic system aimed at eliminating waste and the continual use of resources — with his new subscription-based recycling business.
The 39-year-old launched The Happy Beetle — which takes hard-to-recycle items such as paint, wine corks and eyeglasses and transports them to specialty recycling centers — in March.
"We're looking for the things that everybody kind of knows shouldn't go in the trash can, but we also can't really put in our municipal recycling bins. We know that there's another spot for it but these locations are hard to find," Kiefner said. "We try to solve the problem by making it easy to do the right thing in terms of recycling."
The Happy Beetle offers subscriptions on a monthly or quarterly basis, for $11 per month or $74 annually for quarterly subscriptions. Kiefner said the company has about 300 subscribers and is aiming to get about 1,500 by the end of the year.
The former employee of the National Renewable Energy Laboratory in Golden has always looked for ways to be sustainable and eliminate waste.
Kiefner said he first had the idea for The Happy Beetle while reading a book about insects with his 4-year-old son.
A section in the book about dung beetles and their habit of utilizing dung as food and shelter made Kiefner think about how humans could reuse items in their lives to contribute to a healthier ecosystem.
With this in mind, and an accumulating pile of items he didn't want to go to landfills but didn't know how to properly recycle, he decided to create The Happy Beetle.
The Happy Beetle works with companies such as Green Guru Gear, which upcycles old outdoor gear into bags, andGreenSheen, which recycles old paint for new cans. Upon subscribing, The Happy Beetle sends special branded bags for customers to put their recyclables in.
Kiefner picks up the bags with his wife. The company expanded its service area to include the entire C-470 loop and into Boulder.
"We want to be conscious of our greenhouse gas emissions as we're driving. So, the more folks we can have in each of these neighborhoods that we're servicing, it really helps maximize efficiency," Kiefner said.
The Happy Beetle has done three pickups since it launched. Kiefner and his wife Breanne sort the recyclables in their garage and redistribute them to appropriate recycling centers. Some centers charge for certain products to be recycled, including fluorescent light bulbs and batteries, which Kiefner said was expensive during their first round of pickups.
However, the cost to recycle these items — 75 cents for one fluorescent light bulb, for example — is offset by the subscription revenue. Kiefner said he used his own money to start The Happy Beetle, but the business is self-funded with its subscription costs.
Outside of the recycling service, Kiefner works at Gates Corp. in Denver doing process improvement.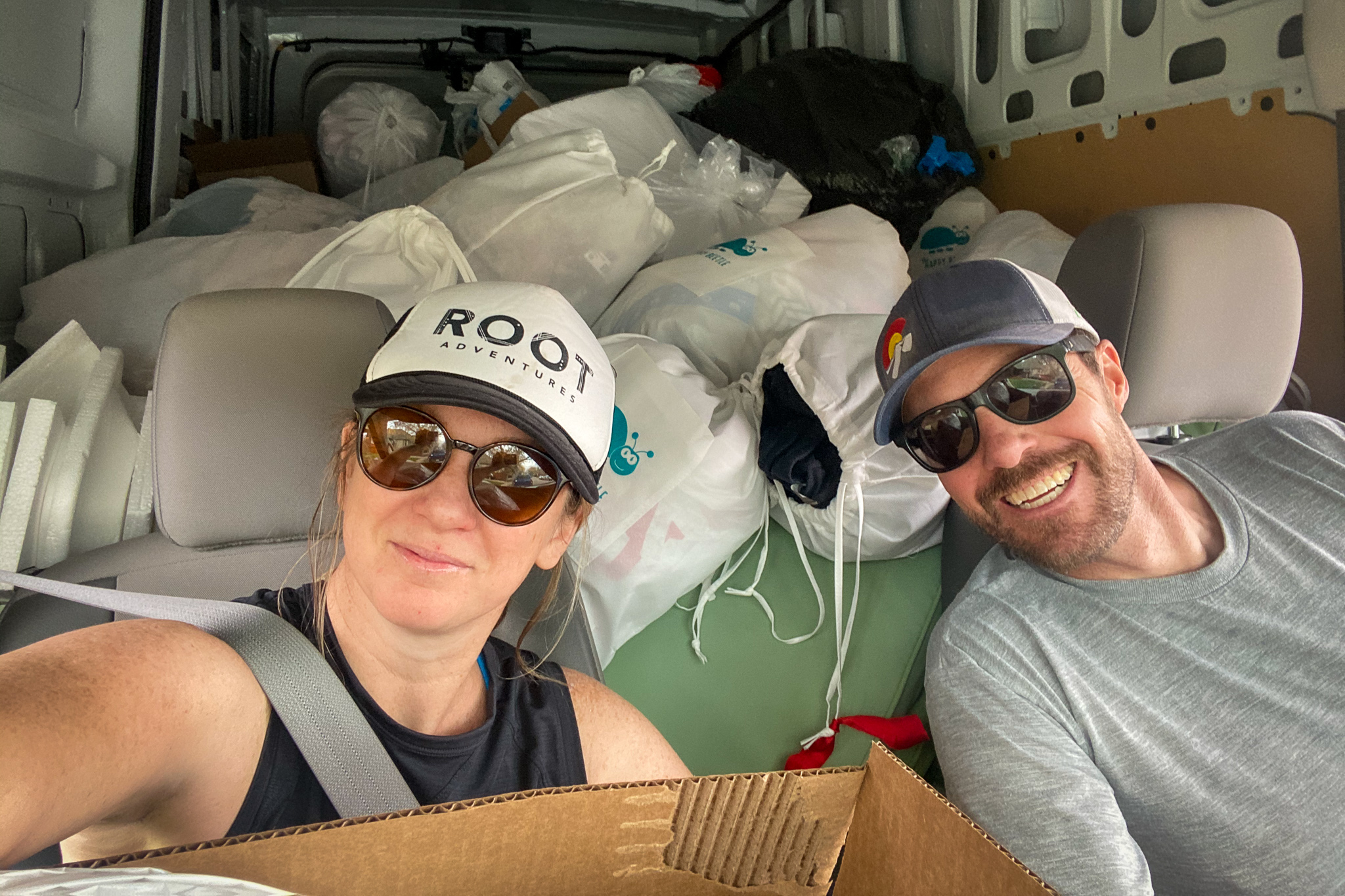 105268