A new Texas-based electric motorcycle company is revving up for its first store opening in Denver.
Volcon ePowersports, which is based in Austin, has taken a roughly 1,500-square-foot space in RiNo at 2605 Larimer St., where Shea Boutique previously operated. The space is owned by Washington D.C.-based real estate firm Edens.
Broker Greg Glass of Gibbons-White, who represented Volcon along with Molly Bayer of CBRE, said the Larimer Street spot is a temporary arrangement for the company. Volcon has signed a longer-term lease for about 6,000 square feet at 2800 Walnut St., he said.
Volcon, which launched in October 2020, produces all-electric motorcycles and all-terrain vehicles intended for off-roading, according to its website. The company didn't respond to a request for comment.
Within the electric motorcycle industry, it's joining Polaris, which announced a partnership with Zero Motorcycles in September to create new electric snowmobiles and motorcycles in the near future, and Harley Davidson, which is getting ready to release its first bike under its new LiveWire electric motorcycle line.
Volcon began shipping its first vehicles this month, according to a recent company Facebook post.
The Grunt, which starts at $5,995 is a fat tire off-road electric motorcycle with a 100-mile range. The smaller version, called The Runt, starts at $2,995. Four-wheeled ATVs are expected to be introduced in 2022 and 2023.
The startup announced in December it planned to open a manufacturing plant, headquarters, and testing facility on a 53-acre site in Liberty Hill, Texas.
It also closed on a $17.5 million funding round this month with plans to hire additional sales, engineering and production staff, as well as double the company's production lines, according to a news release.
Editor's Note: This story has been updated with comments from a broker representing Volcon.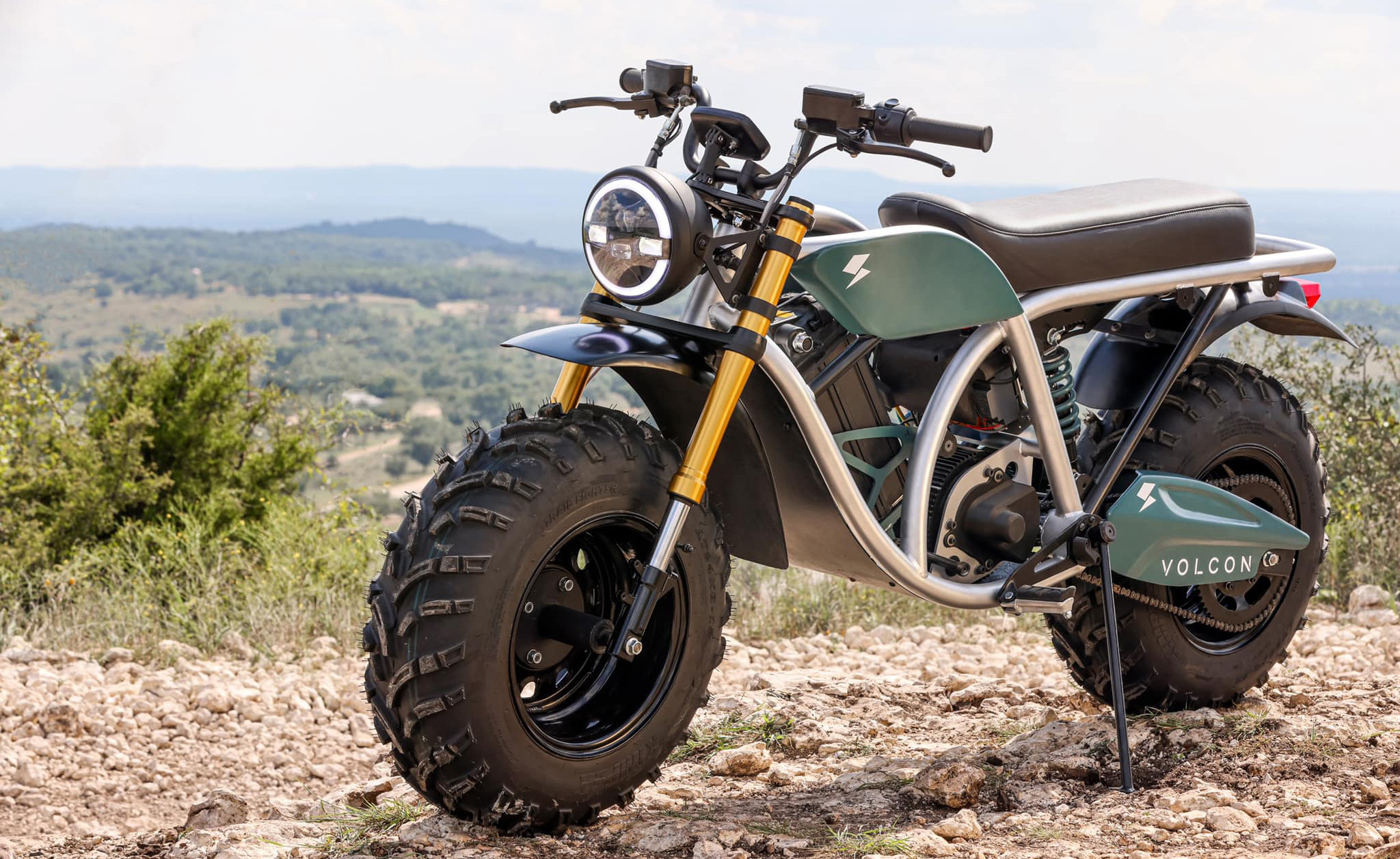 105197