A new sports bar in downtown Denver aims to serve the "next generation of sports fans."
Tom's Watch Bar, at 1601 19th St. in the newly constructed McGregor Square, opened Monday. It is the official sports bar of the Colorado Rockies, but co-founders Tom Ryan and Rick Schaden — who previously founded Smashburger in 2007 — wanted to cater to more than just baseball fans.
"Things are really changing. We see a much bigger diversity in sports in general, a lot more of international sports, a lot more diverse sports, a lot more female-driven sports," Ryan said. "So we felt there was a niche in the marketplace to really go after that in a big way and kind of cater to what the modern sports consumers are looking for."
Tom's Watch Bar, the only sports bar in McGregor Square, is a two-story, 14,000-square-foot space that has about 115 TV screens showing many different sporting events. It shows both professional and collegiate U.S. sports, international sports and also has a few screens showing niche sports such as ostrich racing, Russian face slapping, and Buzkashi, a Central Asian sport in which players riding horses attempt to make goals with a goat carcass.
Ryan said he noticed a growing amount of people watching niche sports when the COVID-19 pandemic canceled or postponed sporting events like the NCAA March Madness tournament and the 2020 Major League Baseball season. He wanted Tom's Watch Bar to be not only the best place to watch Colorado sports, but the best place to watch all sports.
"When other professional sports were shut down, the appetite for watching competitive things never really went away," Ryan said.
The televisions typically show different sporting events at the same time, but more screens will be taken up to show highly-anticipated events including professional Colorado sporting events, national league championships, the Olympic Games which are scheduled to happen this summer, and the MLB All-Star game, which will be held at Coors Field on July 13.
Customers who wish to watch a sports game that isn't being shown at the restaurant can download an app on their phones and connect the game to one of the TVs while listening through their phone with provided headsets. Tom's Watch Bar posts a daily watch schedule on its website.
The sports bar opens at 4 p.m. but will open at 11 a.m. when there are Rockies games during the middle of the day. It will also adjust its hours depending on when certain sporting events like the Olympics take place.
Ryan said Tom's Watch Bar in Los Angeles has a large group of customers who watch soccer and the sports bar has opened early in the morning and later at night for those fans because of unusual broadcast times.
There are six locations of Tom's Watch Bar in the United States. It was first founded as Tom's Urban at the corner of 15th and Larimer in 2012, though it has since closed. The remaining locations, including one at the Denver International Airport, have been rebranded Tom's Watch Bar.
The concept serves traditional bar food and some unique items that you may not find at a typical sports bar, Ryan said. Both sandwiches and poke bowls can be found on the menu.
The second floor of the restaurant serves beer from the AC Golden Tankroom, beers made by the Coors-owned AC Golden Brewing Co. that are poured from the tanks in which they're brewed. Serving the local beers from tanks rather than kegs keeps the beer fresh, Ryan said.
On both floors of the restaurant are Topgolf Swing Suites and sports simulators where customers can play football, golf, baseball and other sports.
Ryan hopes to cater to fans looking for food and drinks before and after Rockies home games as well as fans who enjoy watching an array of sports.
"The genesis of Tom's Watch Bar was to create that new dimension of sports watching," Ryan said. "We wanted to develop a sports bar for the modern customer and the next generation of sports fans."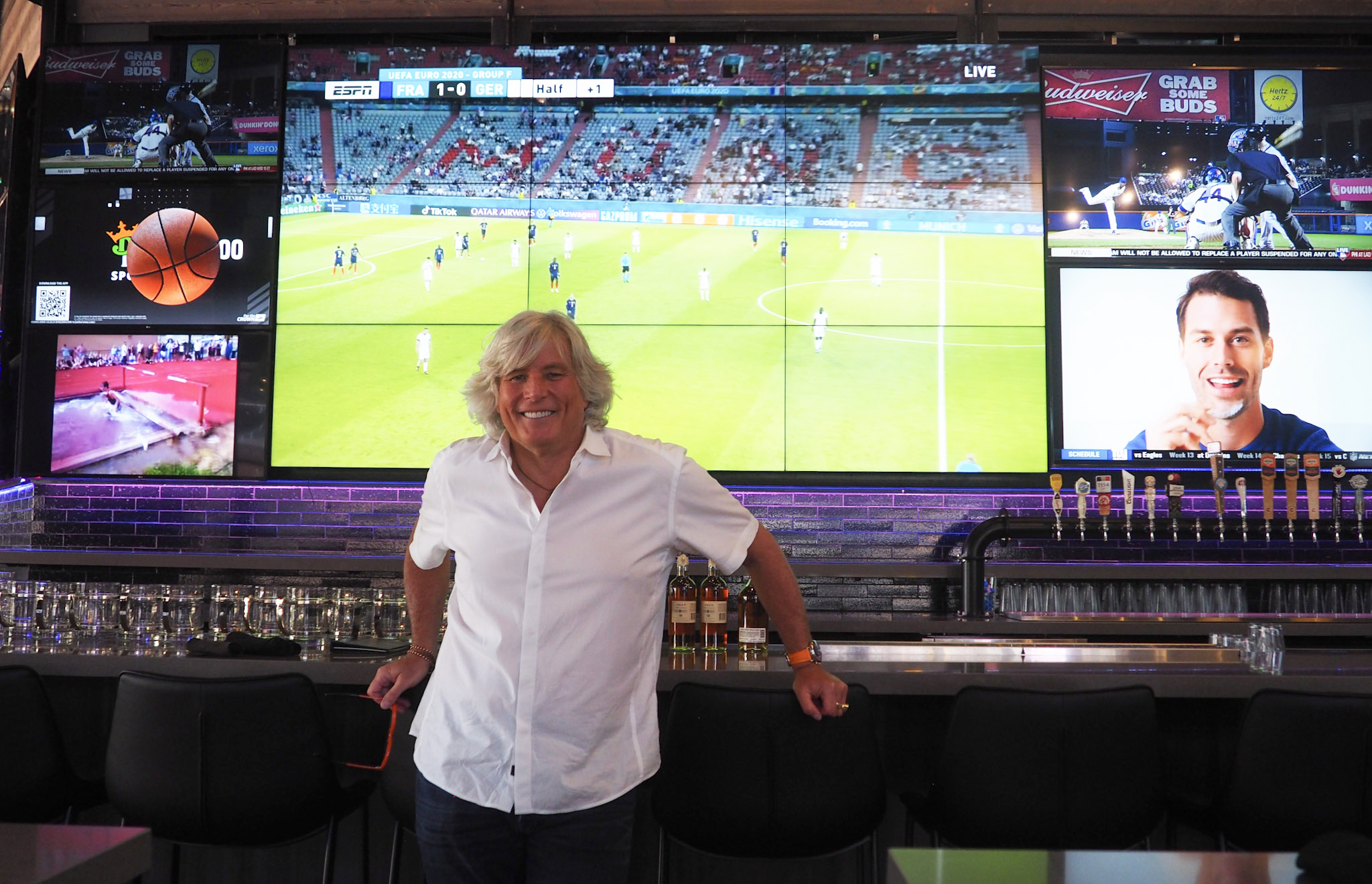 105079