The second hotel along RiNo's Brighton Boulevard is in the home stretch.
Construction of the Vib hotel at the corner of Brighton Boulevard and 36th Street has been underway since Englewood-based TWC Management broke ground in summer 2020.
Best Western, which owns the brand, said at the time the hotel would open in the fourth quarter of 2021.
The hotel  — which has sister properties in Springfield, Missouri; Bangkok, Thailand; Cape Town, South Africa; and Antalya, Turkey — will have 140 rooms and 2,000 square feet of conference space. It will also have a rooftop bar and eatery.
Here are photos of the project taken this week: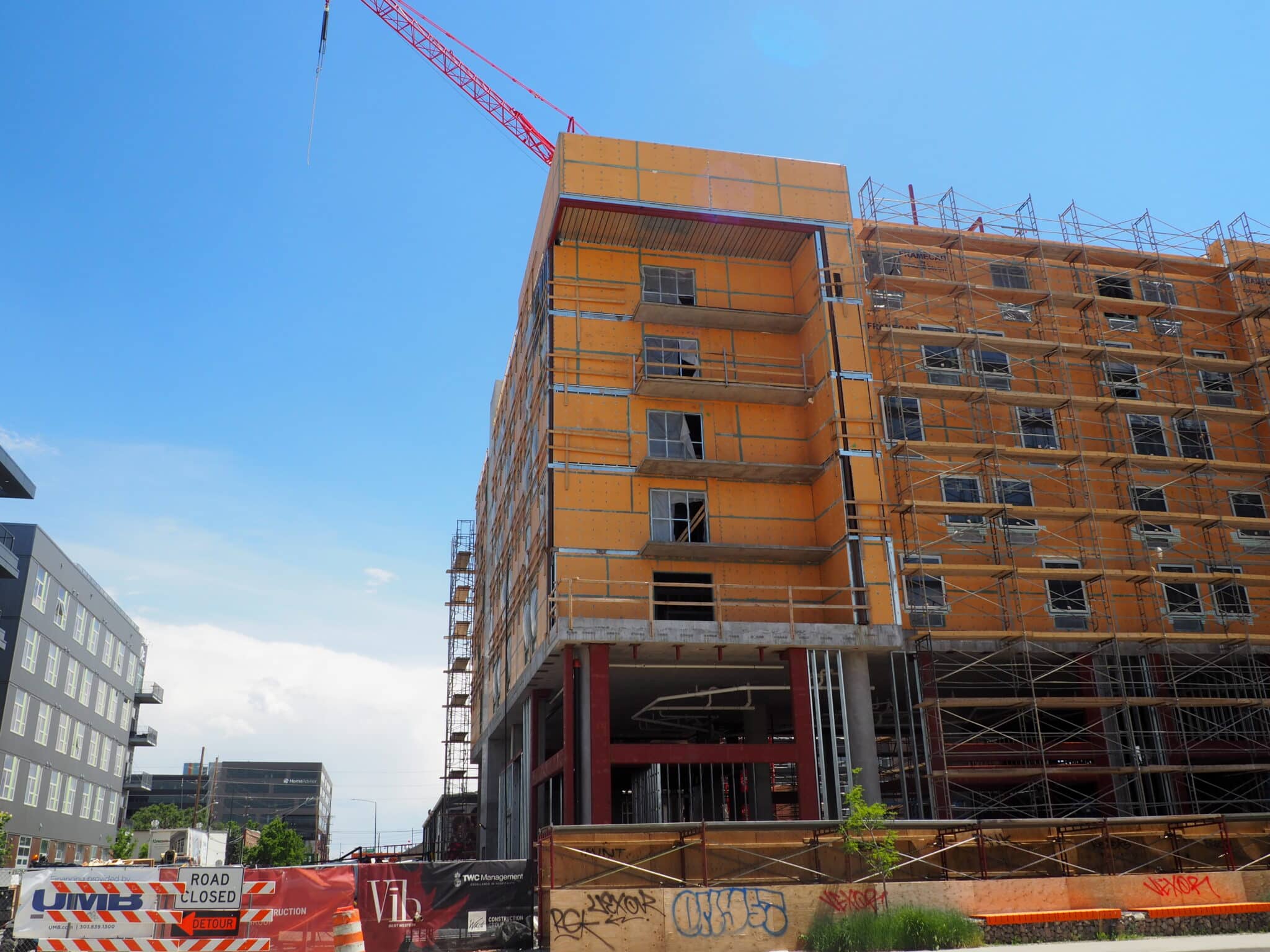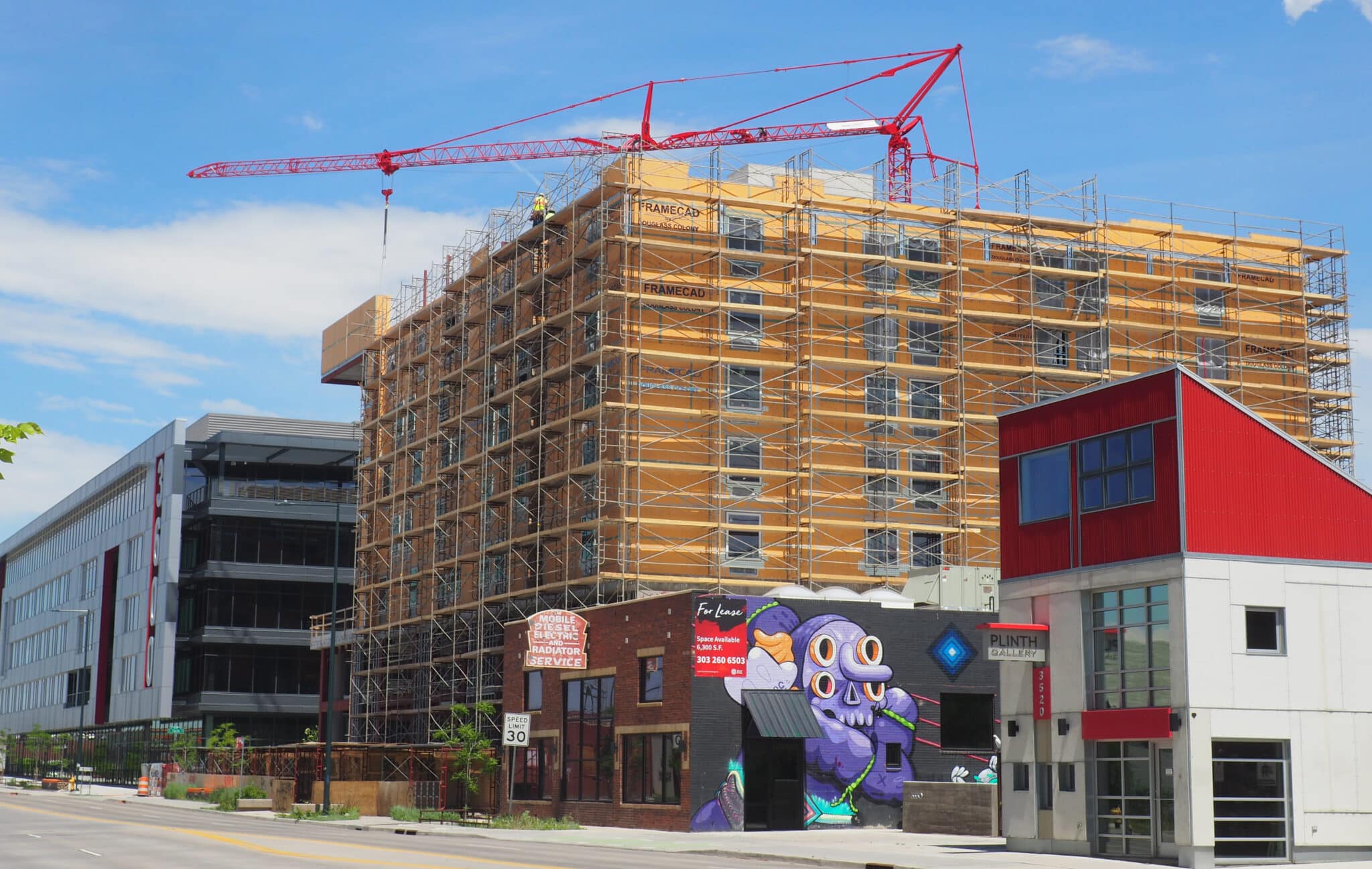 Developer: TWC Management

Groundbreaking: August 2019

Opening: Expected in fourth quarter of 2021

Of note: This will be the second hotel on Brighton Boulevard, two blocks north of Zeppelin Development's The Source. It is one of 17 Vib hotels in the works in North America.

104997