An irreverent Boulder-based apparel company thinks one of its competitors is busting its balls.
Shinesty, which sells underwear, ski suits, swimsuits, pajamas and other clothing with boisterous designs, sued New York-based apparel company Tommy John for alleged trademark infringement and unfair competition last month.
According to the lawsuit, which was filed last week in federal court in Denver, Shinesty claims that Tommy John has used and continues to use the Boulder company's trademarked "Ball Hammock," "Ball Hammock Pouch" and "Hammock Pouch" marks to market its men's underwear.
"…We are a fun brand with fun products but we take any attempt to infringe upon our innovation, creativity and quality very seriously," CEO Chris White wrote to BusinessDen over email.
Tommy John did not respond to multiple requests for comment.
Shinesty sells almost 40 pairs of men's underwear with "ball pouches" that provide extra space and comfort— "kind of like a push up bra for your balls," the online description says.
Shinesty has been selling men's Ball Hammock Pouch underwear since 2017. The company filed for a trademark for the "Ball Hammock" descriptor for underwear, shorts and men's swimwear in 2018, and it was approved in October 2019, according to the lawsuit. It also owns the trademark for "Hammock Life Clothing" for beachwear, footwear, hats and underwear, the lawsuit states.
"In a brazen move to capitalize on Shinesty's brand and creativity, Tommy John launched a similarly named product after us, which we alleged in our lawsuit is being marketed and promoted using our Ball Hammock brand," White told BusinessDen. "Despite our numerous attempts to protect our trademark rights by reaching out directly to Tommy John, we have now been forced to take action. We will vigorously protect our bestselling Ball Hammock underwear and trademark rights against any competitor, no matter how large."
"This is a modern-day David vs Goliath case, and we're packing a full Ball Hammock," he added.
Tommy John, which sells men's and women's intimate and lounge apparel, is using the "hammock" descriptors in advertisements and blog posts to increase search engine optimization results, according to the lawsuit.
"Upon information and belief, (Tommy John) is intentionally using the terms 'ball hammock,' 'hammock pouch,' and 'hammock' to try to render these terms descriptive or generic for underwear and clothing," the lawsuit reads. "No dictionary definition of the terms 'ball hammock,' 'hammock pouch,' and 'hammock' exist to define these terms as features of underwear."
Shinesty requested in writing that Tommy John cease and desist from the use of its trademarked "hammock" marks, but the defendant "has failed to comply with this request," according to the lawsuit.
The Boulder business is asking a judge to prohibit Tommy John from further use of its trademarked "hammock" marks, as well as an undetermined amount of punitive damages, including gross and net sales, revenues, and profits received or derived by Tommy John from use of the "hammock" marks.
Shinesty is being represented by attorney Thomas J. Romano with Portland-based Kolitch Romano.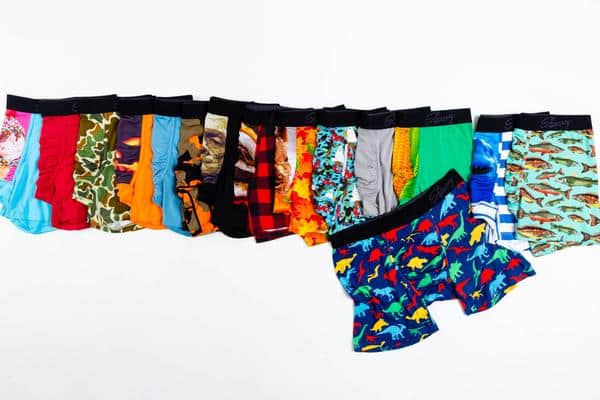 104967