The University of Colorado South Denver campus in Douglas County has hit the market, eight months after the state university system said it would be shuttered and sold.
JLL said Monday that a team led by brokers Lindsey Fahey and Patrick Bolick are marketing the large three-level facility at 10035 S. Peoria St. in Lone Tree, which boasts a meeting venue with capacity for more than 1,000, a two-story atrium and foyer, outdoor space, a 300-seat theater, a commercial kitchen and multiple classrooms.
The building was completed in two phases in 2002 and 2009. The 14.4-acre campus also includes a sea of parking spaces and 4.4 developable acres, according to JLL. The firm did not disclose an asking price.
Bolick said in a statement that the property "provides a unique environment to meet a user's immediate requirements," but also "presents a compelling redevelopment play" given the land.
The property was originally home to The Wildlife Experience, a museum and event space founded by Dave and Gail Liniger, founders of Re/Max. CU began using some space at the site in 2014, and the Linigers donated the property to the university system the next year. At the time, the university system said the gift was worth $40 million and was its largest-ever real estate donation.
CU said last September that the facility was "not financially viable." It said at the time that about 300 students were enrolled in the facility's four on-site academic programs, and they would be able to continue classes at the site through at least August 2021.
The campus hits the market about nine months after the Johnson & Wales University campus in South Park Hill. CBRE nabbed the listing for that one, a more traditional campus with multiple structures on about 25 acres. Denver-based Nonprofit Urban Land Conservancy is under contract to buy the property, then sell portions of it to the Denver Housing Authority and Denver Public Schools.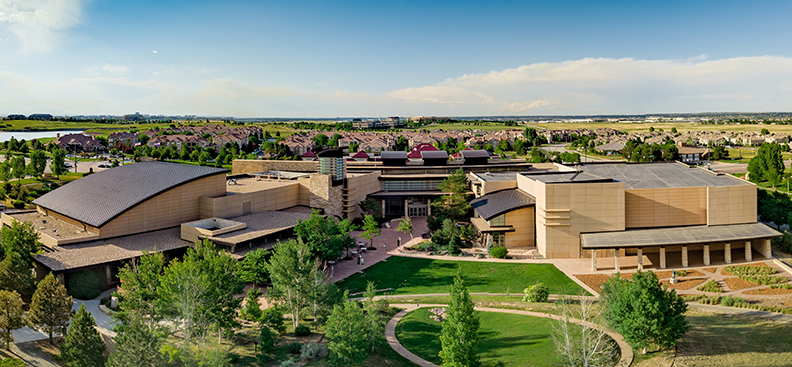 104798