Citing a need to broadly overhaul regulation of the city's estimated 50,000-plus rental housing market, Denver City Council President Stacie Gilmore on Wednesday presented her proposal to institute a license requirement for rental properties to her colleagues.
The Denver Metro Association of Realtors and the Colorado Apartment Association were among those voicing opposition.
Gilmore's proposal, titled Healthy Residential Rentals for All, would be by far the largest single licensing program in the city, and the largest expansion of required licensing in Denver's history.
It would obligate landlords to get a license from the city for each of their rental properties every four years, a process that would require an inspection of the property.
Opposition from associations was focused less on the overall scope of the proposal and more on the execution of certain details, including the application of license fees and inspection requirements.
While there were concerns expressed by some members of the City Council committee that heard the proposal and subsequently forwarded it unanimously to the full body, as well as other non-committee members on the council who attended, the overwhelming council response was positive.
Under the proposal, fees — on the order of $50 per unit for single-unit houses and scaling up to as much as $500 for 250-plus-unit properties — would be required to keep the administration of the program up and running. Those fees would not cover the required inspections.
But, while groups including the Neighborhood Development Collaborative, Enterprise Community Partners and the Colorado Coalition for the Homeless spoke out in favor of the proposal, industry groups did the opposite.
"We take issue with the per-parcel as opposed to per-landlord licensing. One member of ours operates a very large number of single-family homes," said Drew Hamrick, representing the Colorado Apartment Association. "He'd need 200 licenses. That's like charging plumbers a per-sink license fee rather than per-plumber."
The concept of rental affordability was raised as well.
"Costs generally get passed down to the tenant," said Peter Wall of the Denver Metro Association of Realtors. "We're concerned looking at these initiatives how they impact affordability."
Councilwoman Candi CdeBaca said the proposal wouldn't charge major landlords enough.
"Looking at the fee structure, it looks like we're letting corporate landlords off the hook," CdeBaca said. "It costs so much per unit for a mom-and-pop landlord, but we're forgoing that same cost per unit for corporate landlords."
CdeBaca said she'd like to see the fee as a percentage of rent, rather than a flat cost.
Councilman Kevin Flynn voiced a concern that the measure could lead to a loss of rental housing in older neighborhoods.
"What about these older homes that don't comply with modern standards, maybe a minimum stairway width is not met and can't be modified," Flynn said. "What's the incentive not to just capture the equity and sell out and scrape and replace it with unaffordable housing for sale?"
But Gilmore, who has worked on this proposal since 2019, feels the balance has been appropriately struck.
"We really made concessions for the industry on four points," she told BusinessDen Wednesday afternoon.
First, she said, the proposal shifted, at property owners' feedback, from a 60-day requirement from application to inspection due date to a 90-day window.
Second, she said, the inspection requirement dropped from 20 percent of the units in a complex to 10 percent.
Third, she said, although landlords with multiple properties would have to get individual licenses for each one, the software system slated to be used is designed to make that process easier.
And finally, Gilmore said, if problems are found in an inspection, the process allows for landlords to attest that they've been cured, rather than having to pay for a full re-inspection.
"We've really tried to be amenable on points that we could work with them," Gilmore said.
Meanwhile, she said, this gives the city the ability to enforce the minimum standards that must met by landlords offering rental homes.
"The city doesn't currently have a mechanism to ensure that any rental units in our city meet our minimum housing standards," Gilmore told BusinessDen. "We also need to make sure we keep people housed at the same time, so we needed to open up that line of communication between the city and the property owners so we can work in partnership with them to make sure we're getting resources to renters."
Currently, with no idea how many rental properties or landlords even exist in the city — the estimate is more than 50,000 — and with no database of where and who they are, Gilmore said that communication can't exist.
While the Denver Department of Public Health and Environment does respond to issues to which it is alerted by renters and can issue citations, there's no baseline enforcement of the already existing minimum housing standards, she said.
Gilmore related to BusinessDen a story about a time during her young motherhood, when she and her husband lived with their infant son, who is now 24 years old, in a trailer park.
"We got home one day and turned on the water and there's no water," she said. "11 p.m. I don't want anybody else to go through that. That's not to say the property owner was negligent, but there weren't standards for them to adhere to. Perhaps if there were, the property owner would have ensured we had running water, that our pipes didn't freeze, and that we didn't have to go out to get clean water to make formula for our baby in the middle of the night.
"That's the why. We need to maintain and ensure our properties are meeting our minimum housing standards for the cohesiveness of our neighborhoods."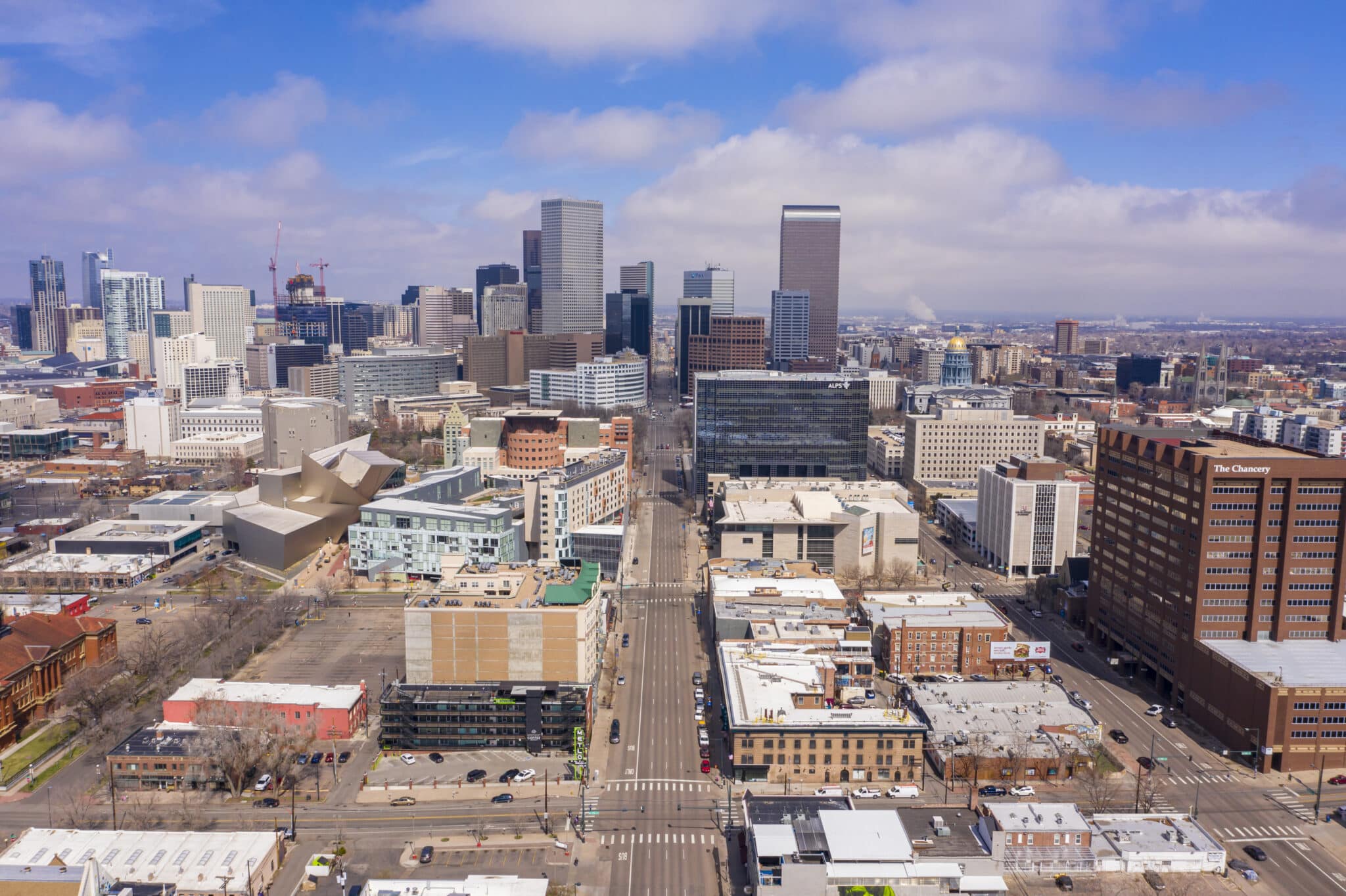 103659