Eligible homeowners in Denver can now cash in on their "Zestimate."
Zillow announced at the end of February that the home value estimation tool — a prominent feature on the company's popular website — now doubles as an initial cash offer for eligible properties in 23 markets around the U.S., including Denver, Colorado Springs and Fort Collins.
Zillow has been buying homes since 2018 through an effort called Zillow Offers, and generally putting them back up for sale within days. Before, however, customers didn't have a sense of what Zillow would offer when they requested a quote.
Still, there are conditions. Whether Zillow will offer you your Zestimate is dependent on the amount of data the company has on the home or the area, according to a Zillow spokesperson. And it helps if your home is somewhat average.
"Some homes and areas have more detailed home information available — such as square footage and number of bedrooms or bathrooms — and other areas do not," the spokesperson said in an email. "Homes that qualify are concentrated around the median price point for the local market."
Homeowners in the limited markets can request a private cash offer on the company's website to determine if they are eligible. A final offer is predicated on a company representative actually visiting the home, and potentially pointing out needed repairs.
Zillow charges sellers a fee that it says averages 7.5 percent of its cash offer. Then, of course, the company can make more money if it sells the home for more than it paid. Other companies that do something similar locally include Opendoor and 8z.
Since launching three years ago, Zillow Offers has sold more than 10,000 homes, according to the company.
In 2020, Zillow's "Homes" segment, which includes Zillow Offers, brought in $1.7 billion in revenue, a 26 percent increase from 2019's $1.3 billion, according to a company letter to shareholders. That's despite the fact that the company paused Zillow Offers transactions from March until May due to coronavirus-induced uncertainty.
The Zestimate's accuracy has been under fire throughout the past 15 years since it was introduced. In 2016, former CEO Spencer Rascoff sold his home for 40 percent less than his Zillow estimate, according to GeekWire.
But in a news release, Zillow said that the tool has a nationwide median error rate of about 2 percent for on-market homes. It uses data from public records, feeds from multiple listing services and brokerages, and artificial intelligence to determine the Zestimate, it said. The algorithm most recently changed in 2019.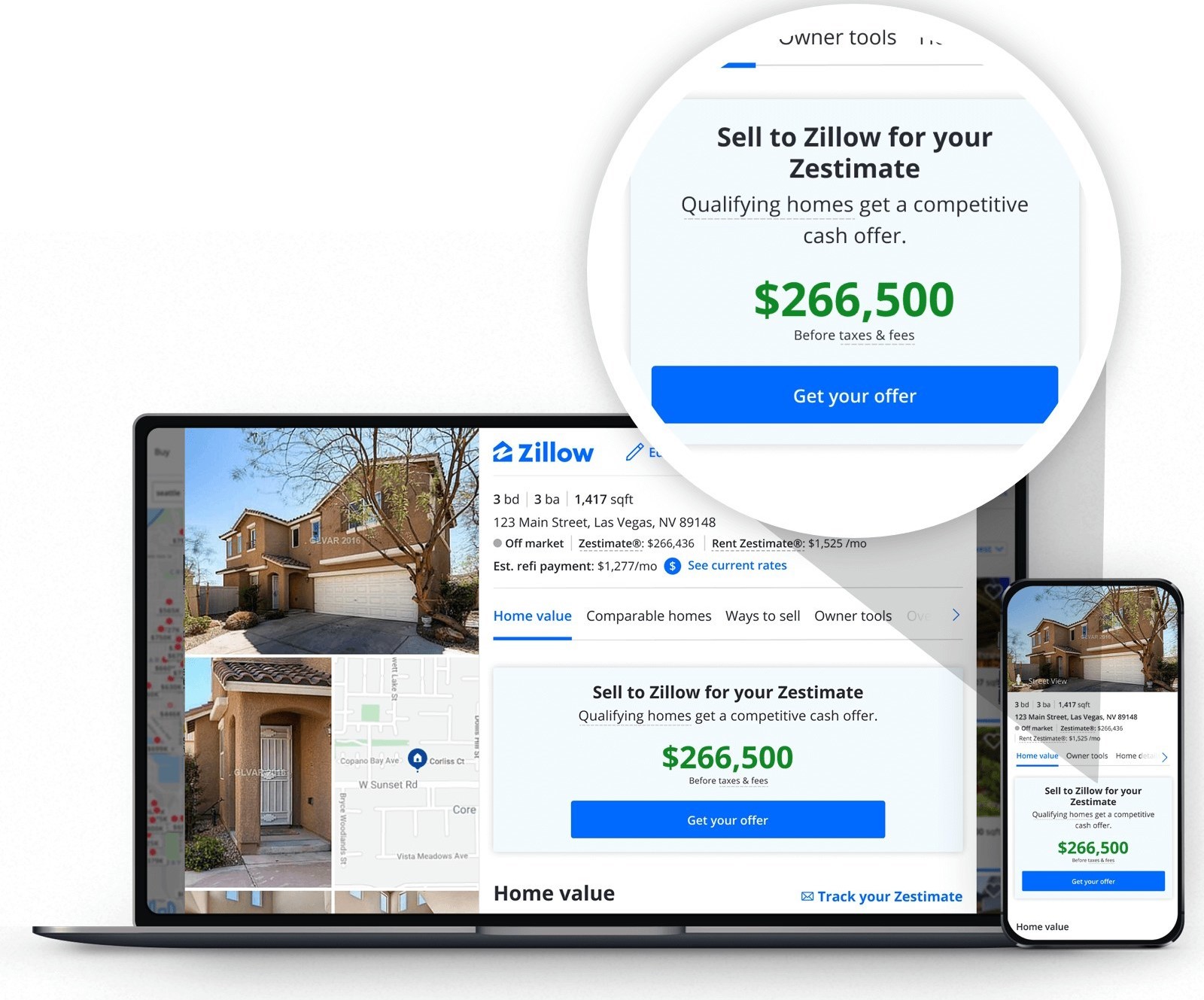 102647