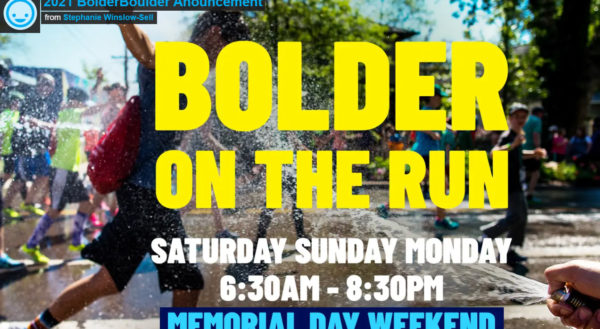 Even as Colorado makes strides to reduce COVID-19 infections, the virus has claimed another casualty: the iconic Bolder Boulder 10 in May.
"The bottom line after talking daily with public health officials, the city of Boulder, and the University of Colorado is that safety restrictions and our timeline prevent us from holding the traditional Bolder Boulder," race director Cliff Bosley wrote in a blog post Tuesday.
In a video message that accompanied the post, Bosley said that "even though we can't run in the city streets or finish the race at the University of Colorado's Folsom Field, we're not going away this Memorial Day."
Instead of the traditional race, organizers are holding an event called Bolder on the Run, which encourages participants to run a 10K on their own at a series of Front Range locations in Broomfield, Erie, Loveland, Firestone and Littleton.
Courses in these cities will be available for runners from 6:30 a.m. to 8:30 p.m. on Saturday, May 29; Sunday, May 30; and Monday, May 31.
Participants will get a bib with an RFID tag to track times.
This marks the second time in as many years that the COVID-19 pandemic has forced the cancellation of the traditional race. The past two years have been the only instances of cancellation in the more than four decades the Bolder Boulder has been run.