A seemingly ubiquitous customer complaint at Denver International Airport — that the people movers aren't working, again — is being heard and addressed.
A City Council committee on Wednesday forwarded a contract that would "modernize" approximately 70 airport elevators, escalators and moving walkways, collectively known as "conveyances."
"In all my time using the airport, and I've used it an awful lot over the years, I'm — let's say I'm looking forward to some modernization here," said Councilman Chris Hinds with a chuckle Wednesday.
The $40 million contract is slated to be awarded to German conveyance giant Thyssenkrupp Elevators, or TKE. The city has 318 total conveyances, and TKE is already entering the third year of a five-year, $10 million contract to modernize 15 of them.
Since being hired in 2018, TKE is performing on-time and on-budget with the first contract, contributing in part to the company winning the bid for the second, larger contract, said Sandra Scanlon, DIA's senior director for airport infrastructure maintenance development.
Modernization, Scanlon told committee members Wednesday, means replacing all mechanical parts subject to wear and tear; upgrading system components for efficiency, safety, monitoring and control; and improving the appearance for passengers. It does not mean full replacement of the units. Scanlon said the "shell" of the units does not wear out or break down.
If approved by the full council, work is scheduled to begin in the third quarter, starting with addressing the elevators in the international area of the airport and concourse C.
The tentative schedule, which is intentionally and carefully staggered to maximize usability during construction as well as availability of personnel, is as follows:
Q3 2021-Q3 2022: Six elevators in the International Area
Q3 2021-Q3 2022: Eight Concourse C elevators
Q1 2022-Q4 2022: Twelve units at passenger train terminal arrival station
Q1 2022-Q3 2023: Six Concourse B elevators
Q4 2022-Q2 2025: Eight terminal freight elevators
Q3 2023-Q1 2024: Eight Concourse B escalators
Q3 2023-Q1 2025: Nine Concourse A elevators
Q1 2024-Q2 2025: Eight terminal escalators
Q1 2024-Q2 2025: Six Concourse A moving walkways
The contract in question would not include long-term maintenance, which is handled by the airport maintenance staff.
It does, however, include an update to systems that airport leadership said would communicate needs automatically to technicians — as opposed to requiring it be reported by someone who noticed something wrong with a unit — and could hopefully, as technology improves, move in the direction of alerting staff to preventative maintenance needs.
The contract also requires $1 million in spare parts be kept on site at the airport.
Of the 318 current conveyance units, 268 have been in place since before the airport opened, almost exactly 26 years ago, DIA Chief Operating Officer Chris McLaughlin told the committee.
The airport has either replaced or added a total of 50 units to the fleet, he said, and it anticipates adding another 60 in the coming years.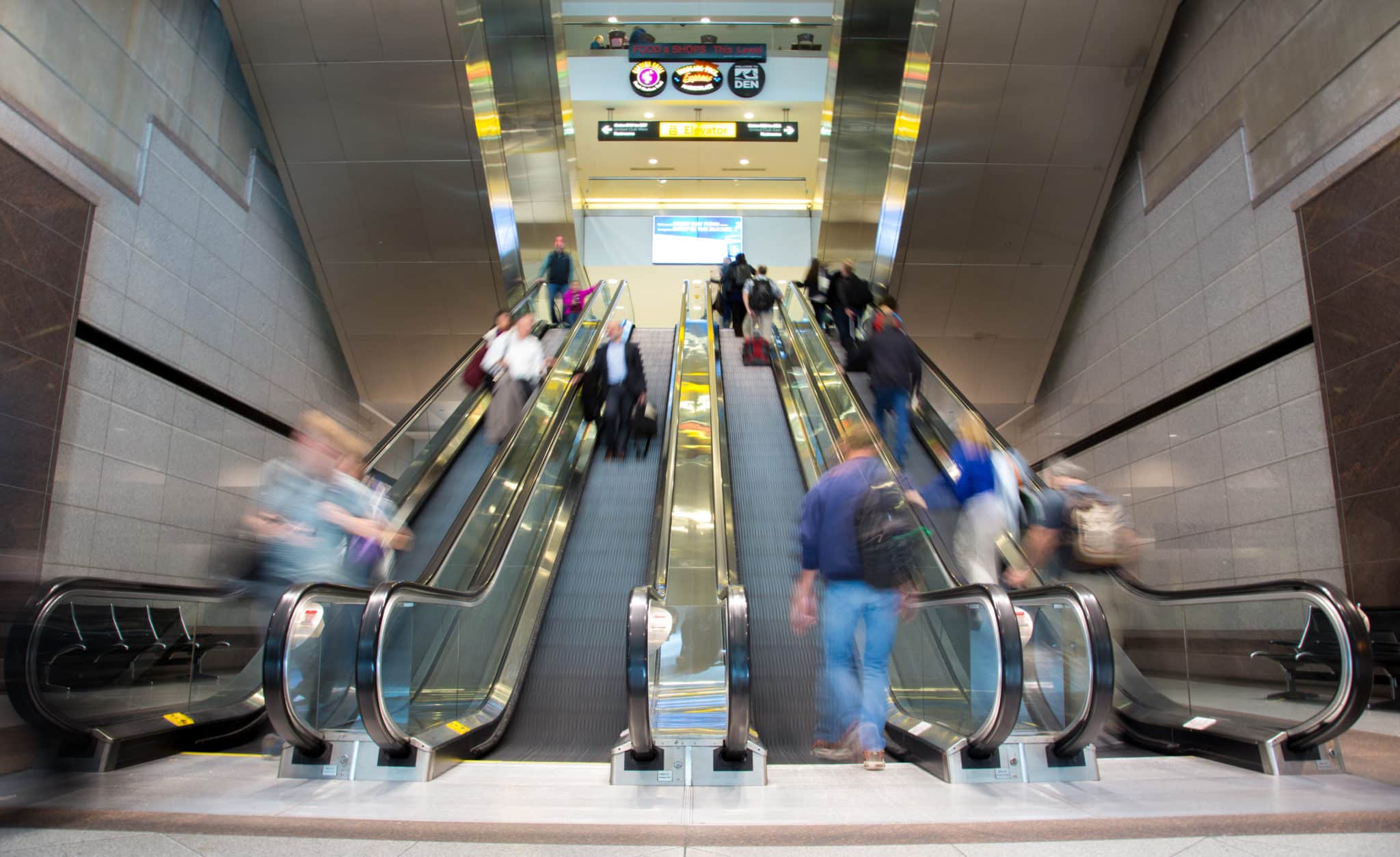 102526