A 13-story office building in the Denver Tech Center has changed hands.
A joint venture between Denver-based Miller Global Properties and Principal Real Estate Investors has purchased 4600 S. Syracuse St. in Denver, according to JLL. Mesa West Capital provided the acquisition loan.
The sale price was $74.25 million, according to public records. The building is 304,059 square feet, which makes the deal worth $244 a square foot. The 10.2-acre lot also has a 727-space parking garage and room for potential future development.
JLL brokers Mark Katz and Peter Merrion represented the seller. MetLife Investment Management purchased the building in 2001 for $60.82 million, records show.
The building was completed in 1999 by Houston-based Hines, and renovated in 2013. It is approximately 90 percent leased, according to JLL.
"We saw exceptional interest in this trophy property from investors who all valued the high-quality construction and premier location of 4600 S. Syracuse," Merrion said in a statement. "The new owners are going to improve upon this signature building with some exciting enhancements and we look forward to watching their success."
Katz and Merrion also represented the seller in last month's $63.2 million sale of Inova II, a 220,396-square-foot building at 10825 E Geddes Ave. in Centennial.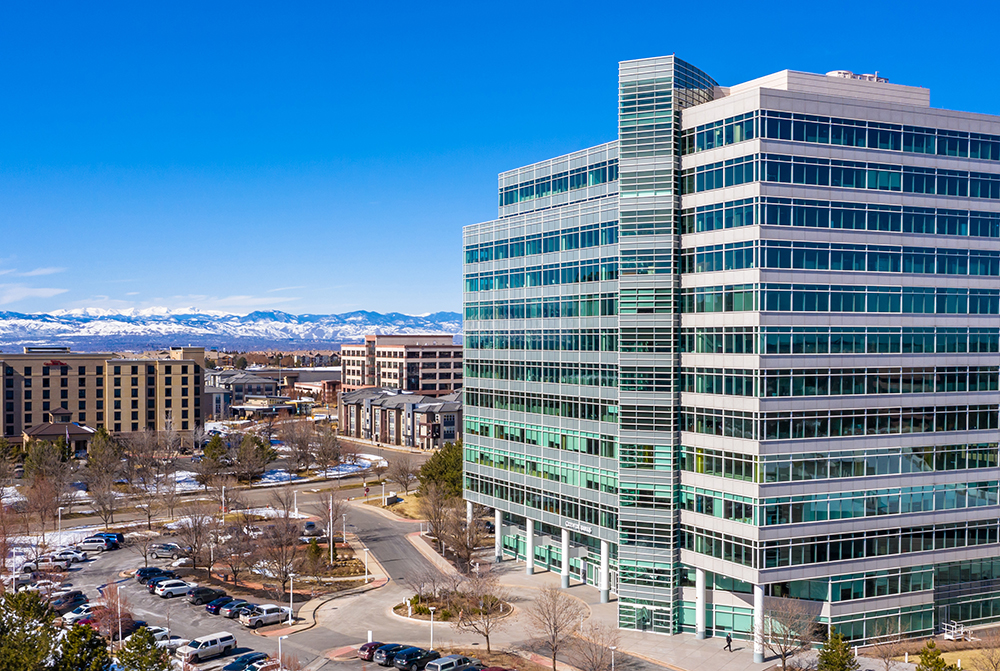 102072