As new apartments come online in Uptown, Darwin Horan sees a way to be complementary.
That's the thinking behind what his firm Ventana Capital wants to build at the southeast corner of 16th Avenue and Pearl Street: a six-story self-storage facility.
"It's a nice amenity for the multifamily, especially as apartments get smaller," Horan said.
Centennial-based Ventana's main business is out in the suburbs, prepping residential subdivisions and selling hundreds of lots a year to national homebuilders. Its projects include Red Rocks Ranch at the northeast corner of Morrison Road and C-470.
But Ventana is also dialing up its activity in the self-storage sector. Horan, who founded the firm and serves as president and CEO, said Ventana has completed three such facilities, most recently the Public Storage at the 6th Avenue/Sheridan Boulevard interchange in Lakewood. The proposed Uptown project is one of four more currently in the works.
"We wanted to do more self-storage," he said. "We like the business."
Ventana already owns the Uptown site, which is zoned for up to eight stories. It purchased the 0.6 acres — the 618 E. 16th Ave. and 1562 and 1564 N. Pearl St. parcels — in April 2018 for $5.2 million, according to public records.
The northernmost parcel is a parking lot. The two other parcels had two-story residential buildings on them, but they've been demolished.
Catty-corner from Ventana's site, Nashville-based developer Southern Land Co. recently opened its 10-story Bespoke Uptown apartment complex, which has 316 units. Across Pearl Street, meanwhile, is one of the two temporary managed campsites for homeless individuals that have been permitted by the city.
Ventana Capital submitted a concept plan to the city in December outlining its project. The structure would be about 144,000 square feet. The upper floors would be entirely storage units. The first floor would combine storage units and about 4,000 square feet of retail or office space to be leased out. There would also be 20 parking spaces.
The Uptown site isn't a typical spot for self-storage facilities, which are often found at highway interchanges. And the Denver City Council has previously scrutinized where such facilities should go, voting in 2018 to ban self-storage within a quarter mile of rail stations.
But that doesn't apply to Ventana's Uptown site. And, in Horan's mind, self-storage gives outdoors-loving young adults a way to store their gear, while still allowing them to live in the heart of the city, where square footage can be costly.
"It doesn't create traffic," he said. "We'll try to match the character of the neighborhood with the design."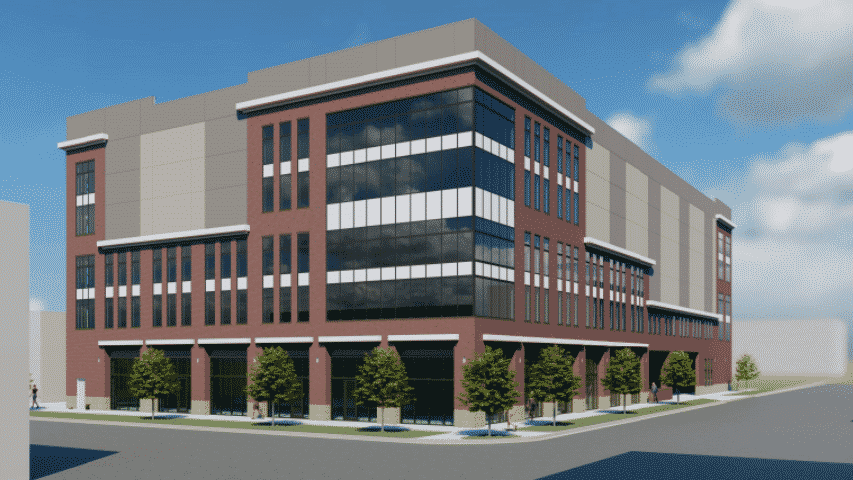 101758